Cupra Tavascan all-electric SUV concept revealed
New Cupra Tavascan concept previews potential all-electric production SUV
The Cupra Tavascan electric concept SUV has been unveiled at the Frankfurt Motor Show. This is 2019's second Cupra reveal after the Formentor was shown at the Geneva Motor Show in March. The Tavascan has an all-electric powertrain capable of 280 miles on a single charge and it can get from 0-62mph in 6.5 seconds.
The design of the Tavascan combines the silhouette of a four-door crossover with SUV presence and coupe sleekness. It's not the first Cupra to explore electrified performance; the Formentor will be a plug-in hybrid and the brand has already designed the world's first electric touring car, the e-Racer.
Here's our roundup of the Frankfurt Motor Show
The Tavascan features illuminated Cupra badges and a sophisticated paint job that combines liquid metal paint, tone-on-tone carbon fibre and copper details to enhance its appearance.
Two large 'S Duct' air vents lead from the nose and out of the bonnet, not just for aesthetics but to deliver increased efficiency, allowing air to flow smoothly over the body or internally to cool the battery pack. Large 22-inch turbine-style alloy wheels and a rear diffuser also improve the car's aerodynamics.
The cabin looks less production-ready but gives hints about future Cupra interiors. A 13-inch infotainment screen with a new layout and graphics will be a feature to expect in future models, although not in the rotating form that can be seen in this concept.
The Cupra Tavascan is based on the VW Group's 'MEB' platform, which will be used throughout the VW Group electric vehicle range and already underpins the Volkswagen ID.3. Expected to be Curpa's halo model, the Tavascan will use the most powerful drivetrain that the MEB platform can handle. A twin-motor set-up (one on each axle to deliver four-wheel drive) delivers a total of 302bhp and a 77kWh battery pack promises a 280-mile range.
Read more about Cupra's plans for the future, starting with next year's Formentor SUV.
Best new car deals 2021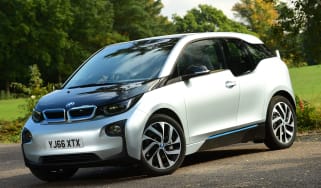 Best 4x4s and SUVs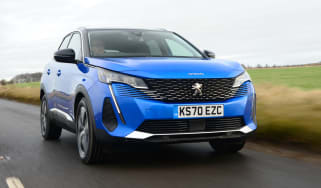 2021 scrappage schemes: the complete guide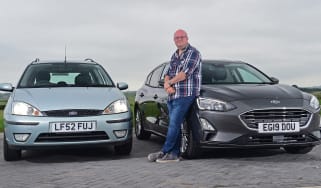 2021 scrappage schemes: the complete guide