Volkswagen ID.3 R electric hot hatch could make production
The electric VW ID.3 hatchback set to be offered in high-performance R form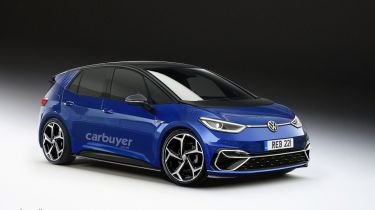 The wraps may have just come off the new Volkswagen ID.3 at the 2019 Frankfurt Motor Show, but the firm is already considering a high-performance version of the all-electric hatchback.
Launching the ID.3 with a single rear-mounted electric motor initially, Volkswagen is looking at how to adapt the car from one designed for optimal range and efficiency into one that can live with hot hatches such as the Ford Fiesta ST and Hyundai i30 N in performance terms.
2019 Frankfurt Motor Show - everything you need to know
This is according to VW's e-mobility product marketing specialist Christine Leuderalbert, who helped bring the ID.3 from concept to production: "We're actively considering it, but we need to do some work on how an electric car can also be a performance car.
"We know electric vehicles have excellent acceleration, but we need to look at how the rest of the package would affect the car's efficiency."
Our exclusive render shows how a performance ID.3 R model could look. It features a revised front bumper with a sportier design, larger 21-inch alloy wheels (the biggest wheel that an ID.3 can accommodate) and silver bodywork accents.
The ID.3 was launched with a single rear-mounted electric motor that produces 201bhp. There is scope for Volkswagen to add another electric motor, this time on the front axle, to make an ID.3 R performance model faster and four-wheel drive.
VW's member of the board of management for sales and marketing, Jurgen Stackmann, added that the hot R models have to be part of the firm's wider electrification plans. "If there is a future for R, it must be electric.
"It's very simple. We're really thinking what to do with these cars, because if you're on the way to zero emissions, it's hard to imagine that you load the world with more powerful cars.
"So we have to work to put those on the road but clearly the future of R must be electric and [R boss] Jost Capito's job is to find a solution for that. We need to define what is R in the electric world; it's different to what we know of in a Golf or any other car.
"First will come plug-in hybrid, which is already coming with Touareg. That's something where we have the answer. For the rest we need to find smart, sustainable answers. The plan is filled with great R models going forward but you have to accept that after this, you just can't plough on. You'd look at us and ask what we are doing here. We have to find good answers for that and that work is happening now."
When pushed on how long it could take for pure-electric R models to arrive in showrooms, Stackmann commented: "We should be able to deliver something meaningful in under five years. But it's turf without a lot of expertise for us, at the moment, so we have to start that journey."
Do you want to know more about the VW ID range of electric cars? Why not read our guides to the new ID.3 hatchback and the forthcoming ID.4 SUV.
Top 10 best 4x4s and SUVs 2021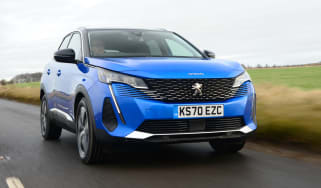 Top 10 best 4x4s and SUVs 2021
Top 10 best company cars 2021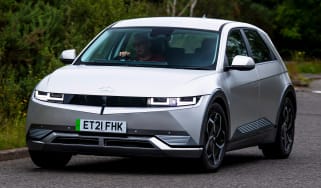 Top 10 best company cars 2021
Electric MG 5 EV estate gets new look for 2022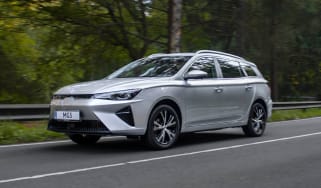 Electric MG 5 EV estate gets new look for 2022