UK's top car colours: grey most popular 4 years running
Buyers continue to favour darker shades in 2021, but sales for more unique car colours rise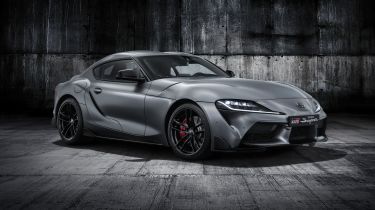 SMMT report shows 24.8% of new cars were grey
62.4% of cars registered were painted in a monochrome colour
Uncommon colours like gold and turquoise see boost
You'll quite often hear British people moaning about grey skies but it seems many are happy to drive gloomy-coloured cars. Figures from the Society of Motor Manufacturers and Traders (SMMT) show that UK drivers simply cannot get enough of grey cars. For the fourth year in a row, grey has been the most popular colour, accounting for nearly one quarter (24.8%) of new cars sold in 2021.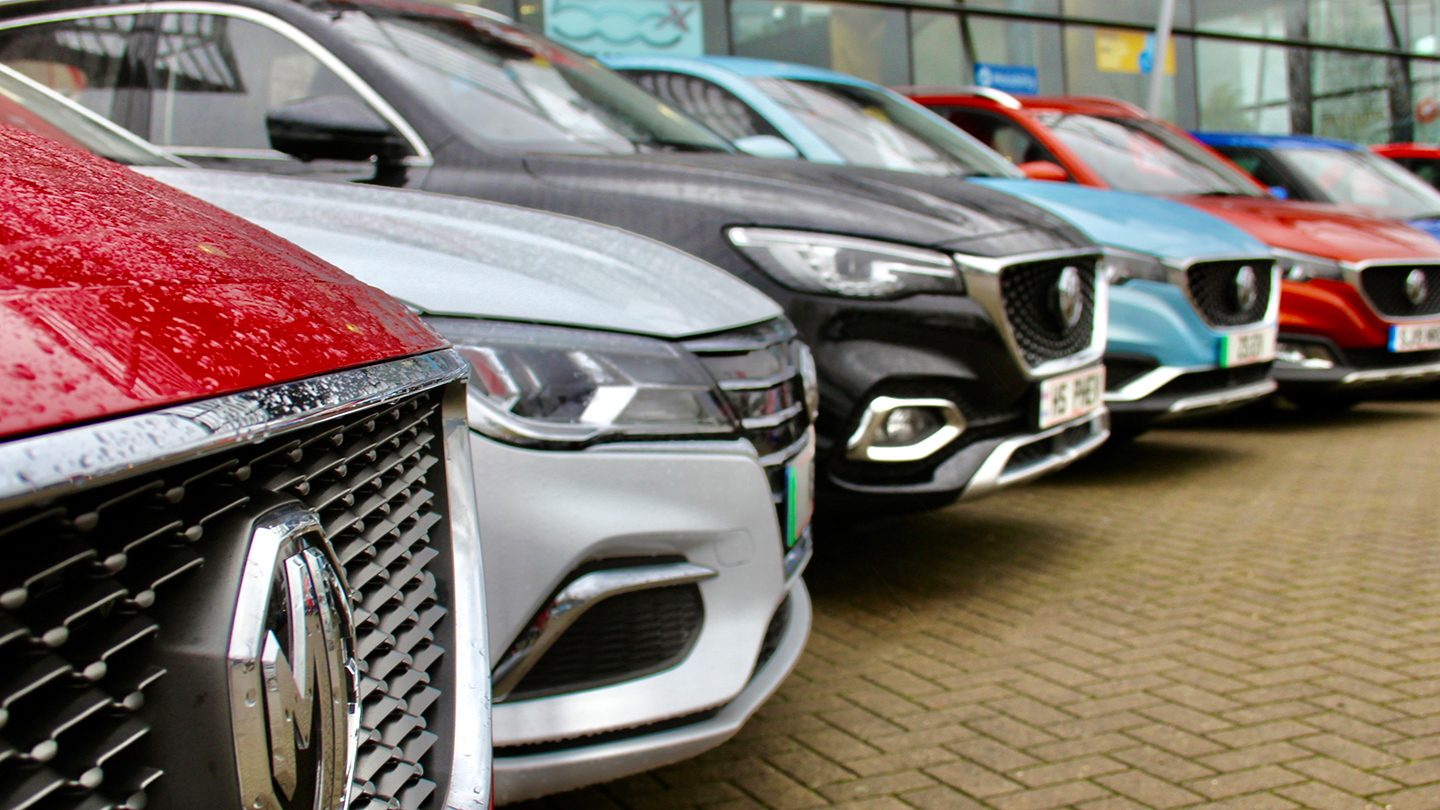 Energy crisis may cause rise in car prices
The monochromatic theme continues as the second and third biggest-selling colours are black and white respectively. Black cars make up 20.5% of the market, while 17.2% of new cars are adorned in white. This means that 62.4% of the UK's new car fleet are in greyscale; black, grey or white have been the most popular colours for the 11th year running.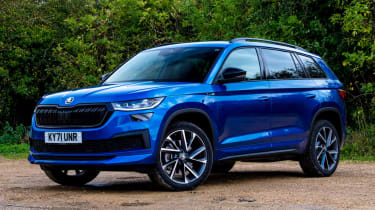 For those worrying that Britain's roads are lacking in vibrancy, there is good news as sales for less popular shades are up. Blue cars now make up 17% of new passenger vehicles sold. That is an increase of 1.4% year-on-year and places blue fourth on the leaderboard. Furthermore, the superstition about green cars may be starting to fade as sales are up for the first time since 2015, seeing a 24% rise compared to 2020.
More unusual colours such as gold, yellow and turquoise have also been picked more frequently than they were in 2020. Sales of gold cars, for example, have increased by a staggering 231.8%, while yellow and turquoise cars are up by 31.3% and 19.2% respectively. However, they are far from overtaking the monochromatic shades as these colours still only account for less than 1% (0.9%) of the market overall.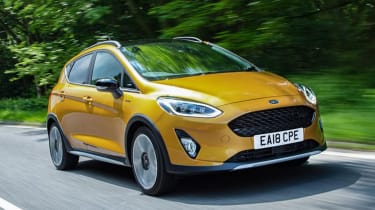 Yet, while buyers turn their focus to grey cars, sales of silver cars are down by 8.7%. Silver is now the 6th-most popular colour sold, making up just 6.8% of new cars sold last year. Surprisingly, the appeal of red cars may also be beginning to die out as sales have slipped by 1.4% year-on-year. However, according to the SMMT, red is still the UK's fifth most popular choice.
Used car colours
When it comes to the used car market, black is the UK's popular choice of colour. The SMMT figures revealed that, between April and June of 2021, a total of 461,050 used cars were purchased in the UK in black - that's almost 100,000 more than those in silver, which followed in second with 363,529 sales. Blue was a close third, with 362,140 used examples sold. These three colours accounted for 54.8% of all used car sales during this period.
Grey followed in fourth with 341,950 sales. White was fifth with 303,192 and red followed in sixth place with a total of 220,472. Figures continue to decrease dramatically from here, with only 38,573 green used cars purchased in Q2, followed by 16,289 orange examples, 11,957 beige and 11,415 yellow.
Here are some of the reasons why Britain's favourite car colours have been black, silver, grey or white ever year since 2000:
These car colours may lead to better resale values
Would you buy a brightly coloured used car? If you answered yes, you're in the minority. A common reason for buying a grey, black or silver car is that it'll be easier to sell on, as more people are likely to want it. The car may also lose less in depreciation, although that's hard to prove definitively.
Car colour availability
You can only buy a car in the colours the manufacturer offers, and many cars only come with a limited selection of paint choices. Many of these are black, silver, grey or white, or variations of these colours, especially if you buy a German car. Are these the most popular colours, or simply the ones that are available?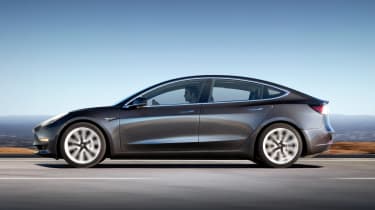 Smart appearance
It's worth remembering that many new cars are destined for the fleet market to be used as company cars. Many company-car users see their cars as part of their business attire, so it's no surprise that so many are painted in rather understated colours. Private buyers also like grey, black, white and silver cars because they look smart.
Dirt is less visible
We doubt that many buyers choose their cars based on how often they'll need to be cleaned, but it's true that grey and silver cars hide dirt and road grime better than any other colour.
Members of the Carbuyer team put their heads together and came up with several other reason why black, grey, silver and white are the UK's favourite car colours:
UK car buyers secretly like bad weather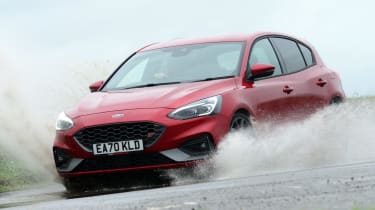 Sunshine must be overrated. Sure, it's a useful source of Vitamin D and keeps ice-cream sellers in their jobs, but sunshine also tends to bring heat. And, as soon as it's a little bit warm, you'll hear people complaining about the temperature. Perhaps grey, black and white cars remind buyers of winter, when they can complain about it being too cold and wet instead.
UK car buyers like black-and-white photos
Every time you scroll through social media you're likely to see a photo edited to look 'moody' by putting it through a monochrome filter. Black-and-white photos tend to look quite arty, so maybe UK car buyers think a grey or black car looks better than one in a vibrant colour.
UK car buyers don't want to stand out
Most of your neighbours will probably have grey, black, silver or white cars. If you add a bright orange or pink car to the street, your neighbours may look at it as if you've put a PVC conservatory onto a grade 2-listed castle.
Once you've bought your car, read our car cleaning guide to keep the paint in tip-top condition.
Speed awareness course: how much does it cost, how long does it take and how do you do one online?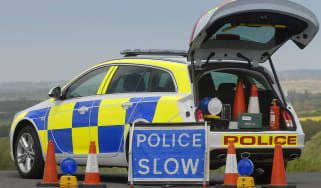 Speed awareness course: how much does it cost, how long does it take and how do you do one online?
Best new car deals 2022: this week's top car offers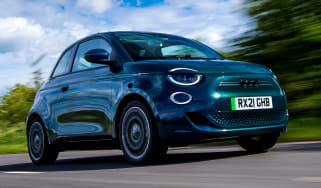 Best new car deals 2022: this week's top car offers
New car delivery times: how long will you have to wait?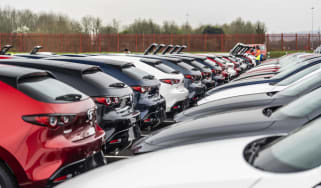 New car delivery times: how long will you have to wait?