Honda Jazz: old vs new
We see if hybrid tech and a rugged Crosstar version make the new Jazz better than the original
There's an all-new Honda Jazz arriving in showrooms shortly and it has a fresh design and a new hybrid powertrain, an option missing from the previous petrol-only Jazz. Read on to see how we think that will change the ownership experience.
Best small cars and superminis to buy
In other respects the Jazz remains a practical family car but now with a more friendly design, improved comfort and a central screen that works more like your smartphone. But has all the added tech robbed the Jazz of its space, one of the things it's most famous for?
Design
The Jazz has always had a quirky 'one-box' design, making it look rather like a shrunken-down MPV. This was intended to give the Jazz the most passenger room possible in a small footprint, making it ideal for the congested cities and small parking spaces found in Japan and the UK. The previous Jazz was inspired by the Civic, sharing its gloss-black grille and wide headlights. It was given sharp lines and several versions featured black alloy wheels for a sporty look.
For 2020, the all-new Jazz still has a short bonnet and tall roofline, but it has been given a softer appearance more in keeping with its economical runabout character. Inspired by the Japanese principle of 'Yoo no bi' that 'recognises beauty in everyday items', the Jazz has been given smooth surfaces and flowing roof pillars that form an arc over the car. A slim grille that rises towards the headlights gives the impression of a smile, echoed in the LED daytime running lights, and Honda designer Baek Jongkuk, describes the Jazz as a "kind companion".
In a new twist, Honda is also offering the Jazz Crosstar for the first time, boosting the Jazz's appeal to anyone who might also be considering a small SUV like a SEAT Arona, Renault Captur or Peugeot 2008. With plastic wheelarch extensions, door sills and bumpers, roof rails and a contrasting roof colour, the Crosstar is designed to appeal to 'active owners' who like venturing into the great outdoors.
Interior
Honda interiors have a reputation for being sturdy if a little bland, and that was the case for the previous Jazz. Its most characterful attributes were a circular speedometer and metallic trim, but its infotainment system was arguably the biggest letdown. The seven-inch touchscreen looked rather cheap and 'off-the-shelf', with basic graphics and smartphone connectivity that felt a generation behind even when it was new.
The latest infotainment setup (fitted in trims above SE) is much more convincing, with a neater tablet-style design, big nine-inch screen and crisp graphics. And, if you still aren't a fan of Honda's user interface, there's now the option to connect your smartphone and use Apple CarPlay or Android Auto for your media, navigation and phone calls. The My Honda+ smartphone app also allows owners to check on their Jazz remotely, lock or unlock it, track the car and send navigation instructions.
Items like a two-spoke steering wheel feel quirky and give the Jazz an unmistakably Japanese flavour, while its dashboard features better materials and a sweeping horizontal design to make the Jazz feel wider. There are some clever touches, such as the narrow A-pillars to help reduce dangerous blind spots, while seat padding has been made 30mm thicker to improve comfort. Even the brake pedal and angle of the steering wheel have been changed to make for a more natural driving position on long trips.
Economy and performance
Not only has the Jazz always been spacious for its size, it has always been a very affordable car too. It's reasonable to buy and cheap to fuel, tax and maintain. Honda has been renowned for its reliable vehicles, and the Jazz has regularly performed well in our Driver Power surveys. In our 2020 results just 8.6% of Jazz owners reported a fault within the first 12 months of ownership. The previous generation could return up to 60mpg when fitted with a 1.3-litre i-VTEC petrol engine and CVT automatic transmission, but most versions got closer to 55mpg according to official figures, and the 1.5-litre petrol in Sport versions saw this drop to 48mpg.
The latest Honda Jazz is fitted exclusively with a fully hybrid system called 'e:HEV' using two electric motors, a battery pack and a 1.5-litre petrol engine. In most situations, the petrol engine and energy recovered while driving tops up the battery, and the electric motor drives the front wheels. However, at higher speeds such as a motorway cruise, the petrol engine can drive the wheels directly. Fuel-efficiency is officially rated at up to 62.8mpg, and after a few hours behind the wheel we saw over 70mpg on the trip computer.
Usually, better fuel economy means worse performance, but that's not the case here. While the older Jazz had just its 1.3-litre petrol with 101bhp and 123Nm of torque, the electric motors in the new e:HEV means it has 108bhp and a whopping 253Nm. As a result, acceleration of the CVT automatic versions is 12 seconds and 9.5 seconds respectively. This is apparent on the road, because despite the e:HEV setup not being what you'd describe as 'sporty', there's always plenty of acceleration available.
Practicality
This is one area where the Jazz has evolved, rather than revolutionised, and in some areas the older Jazz beats the new one. For instance, the outgoing Jazz has a 354-litre boot, which is remarkably large for a supermini. With seats that fold almost completely flat, it also jumps to 1,314 litres if you don't need to carry more than one passenger, with a tall boot opening ideal for loading awkward items like bikes or furniture.
Because of its hybrid powertrain, with two extra motors and a battery pack taking up some space, the new Jazz can't quite compete, but its 301-litre boot is still respectable and expands to 1,205 litres when needed. Honda's designers have also managed to retain the rear 'Magic Seats', with squabs that can flip up like cinema seats, providing a tall space in the middle of the car for awkward or fragile items. There are also neat new features like smartphone pockets in the back of the front seats for passengers to use.
Safety
Such is the march of progress, the latest Jazz now has a level of safety kit that would have been impressive in a limousine a few years ago, never mind a supermini. There are no fewer than 10 airbags, including a front centre airbag between the passengers that hasn't been seen in the supermini class before. This is designed to prevent occupant collision injuries, especially in a side impact. The Jazz also has a front-facing camera and array of sensors, bringing autonomous emergency braking, lane keeping assist and a system that detects if the car is wandering off the road. An intelligent speed limiter can also spot traffic signs and adjust the top speed of the Jazz accordingly.
The older Jazz was also no slouch in this department, with a range of airbags, electronic stability control and Honda's City Brake system, which could apply the brakes automatically to help avoid low-speed accidents with other vehicles. It achieved a five-star result when it was crash-tested by Euro NCAP in 2015.
Verdict
While the outgoing Honda Jazz tried to look sporty, with sharp lines and an aggressive nose, we reckon the more friendly, cutesy design of the latest model better reflects the typical role of the Jazz as the cheerful family runabout. With its contrasting roof and body cladding, the Crosstar arguably looks even better, so it will be interesting to see if it can attract new buyers into Honda showrooms.
In our review of the previous Jazz we said that we wished a hybrid was available, and that's now arrived in the new model. An impressive system it is too, offering not only low running costs, but also the easy driving experience most Jazz owners want. We hope e:HEV, with its robust electric motors and simple gearbox, also makes the Jazz ultra-reliable, because the dependability of Honda's cars is one of its best assets.
Read our in-depth reviews of the latest Honda Jazz and alternatives including the Renault Clio, Ford Fiesta Active and Peugeot 2008.
New 2020 Honda Jazz hybrid: prices, specs and release date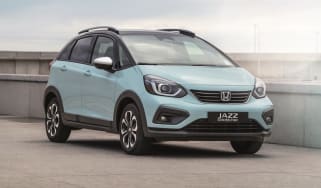 New 2020 Honda Jazz hybrid: prices, specs and release date
2020 scrappage schemes: the complete guide
2020 scrappage schemes: the complete guide
Best new car deals 2020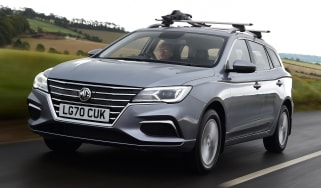 2022 Volvo XC100 SUV to rival BMW X7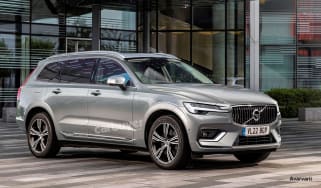 2022 Volvo XC100 SUV to rival BMW X7