New hybrid Nissan Qashqai set to launch in spring 2021
The next Nissan Qashqai SUV has been teased; innovative e-Power hybrid engine detailed
First official images of third-generation Qashqai
Hybrid power will feature
Plenty of driver assistance tech
This is our first official look at the new Nissan Qashqai, which will be unveiled in spring 2021. Nissan's camouflaged photos don't give much away about the styling but the company has confirmed some details about the engine range and safety technology. We expect prices to start from around £22,000 for the new model.
When it goes on sale later in 2021, the Qashqai will face a huge number of rivals, such as the Kia Sportage, Ford Kuga, Hyundai Tucson and Mazda CX-5 - cars that were all introduced to steal some of the Qashqai's success. Nissan notes that the car now has 26 main rivals, and it's looking to put the new Qashqai right back at the top of the class.
2021 Nissan Qashqai SUV styling
Although the Qashqai test car is still heavily camouflaged, it's clear that the front end will feature a redesigned V-shaped grille, which will come with chrome on most, if not all, models. This prototype features LED headlights, which we expect to be standard, while hi-tech matrix LED units will be offered on high-spec models. The Qashqai will look more like the Nissan Ariya than the new Nissan Juke, with the headlights and daytime running lights integrated into one light cluster.
The rear end looks similar in shape to the current model but there'll be reshaped brake light clusters, a flatter tailgate and a new rear bumper. A two-tone paint scheme may be offered for the first time, giving extra personalisation options, and there'll be several alloy wheel sizes available. Nissan has confirmed 19- and 20-inch options, and picking the latter means you also get upgraded multi-link rear suspension.
Hybrid engines
The Nissan IMQ concept, unveiled at the 2019 Geneva Motor Show, previewed the next Qashqai. While the futuristic styling won't make production, the IMQ's platform and hybrid power will feature on the model that reaches showrooms.
The e-Power hybrid drivetrain consists of a pair of electric motors, one mounted on the front and rear axles to make the car four-wheel drive. These are fed by batteries that use a petrol engine as a generator for charging. Nissan is working on a production version of the e-Power drivetrain for its European models, which we would expect to find its way into both the next-generation Qashqai and the new Nissan Juke SUV.
We're told the battery size in the Qashqai will be similar to a full EV, and that the petrol engine is essentially there to prevent range anxiety. Buyers can look forward to instant acceleration, like you get in an electric car.
A 1.3-litre petrol engine will also be available again, but this time with mild-hybrid technology to improve performance and efficiency. As a result, you should be able to achieve slightly more than the 41mpg returned by the outgoing car.
With two electrified models, the new Qashqai won't be sold with a diesel engine. Diesel sales have plummeted in the last couple of years and a hybrid will offer similar fuel economy and performance to Nissan's current diesel engines.
Want to know more about the current Nissan Qashqai? Check out our review, or see how it compares to the best SUVs you can buy right now.
The UK's top 10 best-selling cars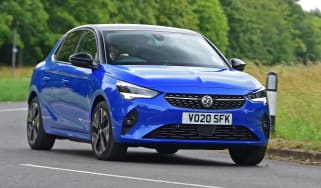 The UK's top 10 best-selling cars
Kadjar vs Qashqai vs Sportage vs Tucson vs Kuga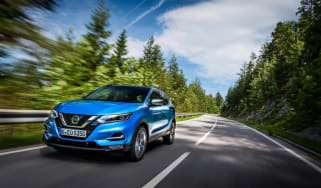 Kadjar vs Qashqai vs Sportage vs Tucson vs Kuga
Ford EcoBoost engines: what are they and should you buy one?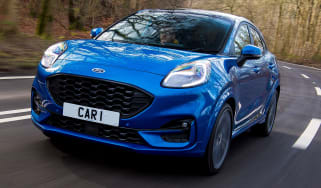 Ford EcoBoost engines: what are they and should you buy one?
Refreshed 2020 Land Rover Discovery breaks cover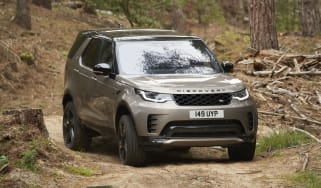 Refreshed 2020 Land Rover Discovery breaks cover
What is ESP on a car?