Peugeot 508 hatchback - Engines, drive & performance
Most Peugeot 508 engines offer plenty of power, and keen drivers will enjoy how it handles
The previous Peugeot 508 was certainly no class leader when it came to driver appeal, so can the latest model right its predecessor's wrongs? The answer is yes – up to a point.
The BlueHDi diesel is reasonably quiet and smooth, with a slightly firm ride akin to that of German rivals such as the Volkswagen Arteon. Quite a contrast from the over-soft previous model, then, and the slight trade-off in ride comfort is more than made up for by improved handling.
The latest 508 doesn't soak up bumps and ridges quite as uncannily as its predecessor, but it leans far less during spirited cornering. The small steering wheel, which appears a little strange at first, really does provide the go-kart feel to match its tiny diameter. Combined with well-judged power assistance, the steering feels quick and precise, although the wheel-mounted gear-change paddles don't always end up where you want them mid-corner. There's little of the sheer exuberance offered by the BMW 3 Series, but the 508 certainly approaches the Volkswagen Arteon and Audi A4 for driver appeal.
If you're in the mood to take things a little easier, though, the 508 is even more obliging. That slightly firm ride is well-tuned for high-speed motorway dashes, where the active cruise control comes into its own. However, the system in our test car seemed to still have a few bugs to be worked out – it was a bit jerky in operation and occasionally lost track of the car in front entirely.
Peugeot 508 diesel engines
Diesel sales are in steep decline, even in big cars like the Peugeot 508, so Peugeot now only offers an entry-level 1.5-litre BlueHDi diesel engine option to cater for drivers with high annual mileages. An automatic gearbox is now standard but with 128bhp and a 10-second 0-62mph time, performance is adequate rather than sparkling.
You could previously buy a 158bhp 2.0-litre BlueHDi 160 diesel engine, which reduced the 508's 0-62mph time to 8.4 seconds, while the the most powerful 2.0-litre, 177bhp BlueHDi diesel was a tenth of a second quicker still.
Petrol engines
The 508 is now offered with a sole 1.2-litre petrol engine, producing 128bhp for a 0-62mph time of 10 seconds and a top speed of 127mph. The 1.6-litre petrol engines that were previously offered provided fairly spritely performance but are no longer available. The discontinued 177bhp PureTech 180 engine provided a 7.9-second 0-62mph time and there was also a 222bhp PureTech 225 which took just 7.3 seconds to do the same. This was backed up by a 155mph claimed top speed – an impressive figure from a 1.6-litre engine that was capable of over 40mpg when driven less vigorously. It was a revvy engine, and a shame it isn't available anymore.
Hybrid engines
Despite its extra heft, the 508 Hybrid doesn't feel too different to drive from the petrol and diesel versions. There isn't excessive body lean in corners and the car generates plenty of grip, which instils plenty of confidence in the driver. The 508 Hybrid starts in electric mode and has adequate performance to keep up with traffic but its full 222bhp only arrives when the petrol engine chimes in.
Partnership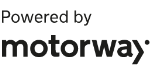 Need to sell your car?
Find your best offer from over 5,000+ dealers. It's that easy.
In hybrid mode, the engine and electric motor are both available but the transition isn't always quite as polished as in some rivals. Push the accelerator down and there can be a short hesitation before the petrol engine springs to life. Zero to 62mph takes 8.3 seconds, and the 508 PHEV feels at its best providing bursts of acceleration at lower speeds. This is thanks to the electric motor, which gives the 508 plug-in hybrid swift and instant acceleration on demand, combining with the petrol engine to ensure a continuous delivery of power. The powertrain is also better suited to the EAT8 automatic gearbox, helping to hide the slight delay in the gearchanges, thanks to the extra power available from the electric motor.
At the top of the range is the 508 Peugeot Sport Engineered. An extra electric motor is added to the plug-in hybrid's powertrain, giving four-wheel drive and a 355bhp power output. Peugeot sees the Audi S4 and BMW M340i as the car's rivals and it has the price to match but the brand is looking to go upmarket and the 508 PSE is one of the first steps in the plan. The 508 PSE is likely to be a rare sight on UK roads but Peugeot knows it's effectively a 'halo' model for the rest of the range.
Those that do buy one will get a car that's not only fast in a straight line (0-62mph takes just 5.2 seconds) but also offers quick steering and lots of grip for an involving and entertaining driving experience.