DS 4 hatchback (2011-2018)
"The DS 4 is stylish and well equipped, but it's expensive and the rear seats are small."
Pros
High-quality interior
Premium, sporty looks
Generous standard equipment
Cons
Rear side windows don't open
Cramped interior – especially in rear
Dull drive doesn't match sporty styling
The DS 4 – previously known as the Citroen DS4 – is a small premium hatchback based on the Citroen C4. Although its humble roots are visible both inside and out, the DS offers a higher-quality, more luxurious package than its cheaper relative.
The DS 4's mission is to compete with premium hatchbacks including the BMW 1 Series, the Mercedes A-Class and Audi A3. It's around £4,000 more expensive than the C4 it's based on, a premium explained partly by the fact that it has raised suspension – to the extent that it looks a little like an SUV. If you want to sit higher still, there's the DS 4 Crossback (reviewed separately), which also looks chunkier.
Since this car is meant to compete with premium models and costs more than the C4, you'd expect it to be well equipped. Fortunately, it is. Elegance trim includes ambient lighting, a panoramic windscreen, 17-inch alloy wheels and rear parking sensors. The next trim, Performance Line, costs £1,500 more and brings larger alloys and sporty styling features. Top-of the range Prestige costs a further £500, but brings useful items including a colour reversing camera and xenon headlights.
Power is provided by a choice of petrol and diesel engines. The 128bhp 1.2-litre petrol offers a good balance of performance and economy. The 118bhp 1.6-litre diesel is slightly slower, but a lot more economical (74.3mpg compared with 57.6mpg). If you want more performance there's a 176bhp 2.0-litre diesel automatic that can do 0-62mph in 8.6 seconds and will return 64.2mpg. It's slightly faster even than the 163bhp 1.6-litre petrol.
More reviews
In-depth reviews
The 1.2-litre is our pick of the petrols, especially since the more powerful one isn't that much faster but is more expensive and thirstier. Of the diesels, the 176bhp 2.0-litre is our pick for its extra performance but still reasonable economy.
The DS 4's driving experience is a bit of a mixed bag. It corners reasonably well and develops little body lean but the steering – while accurate – doesn't provide much 'feel' or instil much confidence. Being a raised hatchback might make you think the DS 4 will offer the comfort of a Renault Kadjar or perhaps, conversely, the driver involvement of a Ford Focus; in truth, it sits somewhere between these two cars, prioritising neither outright comfort nor driver thrills.
One thing you don't get with the DS 4 is rear windows that open – or at least open properly. In order to achieve the sloping roofline and coupe-inspired looks, the DS 4's designers found it necessary to fit 'pop out' rear windows that might be familiar to readers who remember hatchbacks from the late 1980s and 90s. Still, the front of the DS 4 is quite a nice place to sit, thanks in part to the panoramic windscreen.
The DS 4 didn't feature in our 2016 Driver Power customer satisfaction survey, but the mechanically similar Citroen C4 fared poorly, coming 139th out of 150 cars. Still, a five star safety rating from Euro NCAP means the DS 4 is undoubtedly a safe car.
MPG, running costs & CO2
Diesel versions of the DS 4 are cheap to run, but ultimately outclassed by rivals
Take a look at the competition and it becomes clear why the DS 4 is a relatively niche car. The 1.6-litre Volkswagen Golf BlueMotion is capable of nearly 90mpg, while even a 217bhp Golf GTI with a DSG automatic gearbox can return 44.1mpg.
Partnership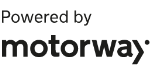 Need to sell your car?
Find your best offer from over 5,000+ dealers. It's that easy.
The DS 4's comparative rarity doesn't guarantee strong second-hand values, either. It won't be worth much more than 40% of its purchase price after three years or 36,000 miles of ownership, while some Golfs enjoy a figure close to 55%.
DS 4 MPG & CO2
If you want to keep running costs low, one of the three diesel engines fitted to the DS 4 makes the most sense. The BlueHDi 120 is the most frugal – it can return fuel economy of 74.3mpg and has low enough CO2 emissions to attract a Benefit-in-Kind (BiK) rate of 22%. The BlueHDi 180 automatic returns 64.2mpg, but its slightly higher emissions see BiK come in at 25%.
Petrol versions of the DS 4 obviously can't match the economy of the diesel models, but the PureTech 130's 57.6mpg and CO2 emissions of 114g/km (for a BiK rate of 21%) are good for a petrol-engined car. Steer clear of the 163bhp THP 165 petrol engine, though: it goes from 0-62mph in 8.7 seconds, but doesn't offer enough of a performance advantage to make up for the fact that it's more expensive to buy, less efficient and more costly to tax (it has a BiK rate of 25%) than the perfectly adequate PureTech 130.
Servicing
DS offers service plans that allow you to make interest-free monthly payments to cover the maintenance of your car. The plans cover your car for either 20 months (two services) or 32 months (three services), but you'll have to contact your local dealer for exact prices. Even though this is a DS 4 – not the Citroen DS4 it used to be called – you can still buy one and get it serviced at your local Citroen dealer.
Insurance
The basic petrol DS 4 is the cheapest to insure – qualifying for group 14 insurance. The diesel models range from group 18 to 24, while the top-of-the-range THP 210 petrol sits in group 31.
Warranty
The DS 4 comes with a standard three-year/60,000-mile warranty, which can be extended by one or two years at extra cost.
Engines, drive & performance
The DS 4 is a long way off the best in class for driving fun
While the DS 4 doesn't look much like the standard Citroen C4, it shares that car's underpinnings – albeit with raised suspension and a different power-steering system. While the taller body might lead you to believe otherwise, the DS 4 has been set up to deliver a sportier drive than the more mainstream C4 and its suspension is much stiffer.
Tackle corners at speed and there's noticeably less body lean in corners, so the car feels more agile. The DS 4's steering system is heavier and quicker, but it lacks feel – just like the electric power steering in the C4. All this means the DS feels a little confused, as it's neither as comfortable to ride in as a crossover (such as the Nissan Qashqai) nor as much fun to drive as a conventional hatchback like the VW Golf. Unless an automatic is essential, we recommend sticking with a manual gearbox. Choosing an automatic gearbox only adds to the car's cost, while performance and CO2 figures suffer slightly if you specify this option, too.
DS 4 diesel engines
To rein in running costs, it's best to choose a diesel DS 4. The BlueHDi 180 automtic can get the car from 0-62mph in 8.6 seconds and has plenty of power for motorway overtaking. It costs about £1,800 more than the BlueHDi 120 diesel, but has much more useable performance and is likely to be a far easier car to drive on long journeys.
The extra performance it offers over the BlueHDi 180 doesn't come at the cost of fuel efficiency, though, as the BlueHDi 150 is still capable of returning 64.2mpg. Do note that the diesel engines deliver their performance in one big rush, and unless you've selected the correct gear in the six-speed manual version, the car can be left floundering.
Petrol engines
The 1.2-litre PureTech 130 petrol engine offers far more urgency than the old 1.6-litre entry-level engine. More shove is available lower in the rev range, so it feels effortless and eager on the move. Refinement is where this engine excels, with only a muted thrum coming from the engine bay, but outright performance is also decent – 0-62mph is completed in 9.9 seconds.
The turbocharged 1.6-litre THP 165 petrol offers more performance and isn't hampered too much by the standard automatic gearbox.
Interior & comfort
A stiff ride takes something away from the DS 4's luxurious interior
With raised suspension, the DS 4 gives its driver a better view of the road than a standard hatchback and it feels luxurious thanks to the panoramic windscreen that sweeps above the driver's head. It pays a price for its sporty looks, though, because the rear screen pillar is huge, resulting in poor over-the-shoulder visibility.
The stiff suspension setup that DS has given this hatchback means the car isn't as comfortable to travel in as the standard C4 and it can get quite bouncy at times. The DS 4's diesel engines aren't the smoothest either, while the petrol engines sound sporty, but are also a little too noisy at motorway speeds. The engine noise teams up with noticeable wind noise to ensure that cars such as the Volkswagen Golf are quieter motorway cruisers.
DS 4 dashboard
The DS 4's dashboard has been lifted straight from the Citroen C4, but it's been given added style thanks to a strip of LED lights running along the bottom of the windscreen and instruments that can be lit in a range of colours. There's also a range of classy trim finishes. The overall quality of the interior isn't a match for the Volkswagen Golf's, while the fiddly controls for the stereo – not to mention the numerous buttons on the steering wheel – mean some of the car's systems could be simpler to operate, although you do get used to the wide array of buttons after a while.
Equipment
The DS 4 features a decent amount of standard equipment, but that's to be expected on a car that costs just over £20,000. Entry-level DS 4 Elegance models come with 17-inch alloy wheels, LED daytime running lights, a leather-trimmed steering wheel, cruise control, electric front windows, air-conditioning and hill-start assist, plus electrically adjustable and heated door mirrors.
You'll pay around £2,000 extra to upgrade to a DS 4 Prestige, but we'd recommend you spend the extra cash, because that model's sports seats and brushed aluminium trim give the interior a more upmarket feel, while keyless entry and a reversing camera make it easier to live with on a day-to-day basis. On the outside, the Prestige gets bigger 18-inch alloy wheels and extra chrome detailing. DS Performance Line trim adds even more aesthetic details, including a black roof, gloss-black alloy wheels and some unique paint options.
Options
The options list for the DS 4 is well priced, but exactly what you can choose depends on the model. So, while both models can be specified with a premium Denon stereo (£450), quilted leather seats are only an (£850) option on the Prestige.
Practicality & boot space
Access to the back seat of the DS 4 is poor and the windows are fixed
The DS 4 has a slightly bigger boot than the Volkswagen Golf's, but in most other areas it falls behind the practicality of more conventional family hatchbacks. The oddly designed rear doors look smart, but opening them reveals a protruding window frame that stretches past the length of the door and restricts its movement in tight spaces.
Access to the back seat is also quite limited thanks to a large window pillar that you have to squeeze past to get in. The annoyances don't stop there – once you're in the back seat, you'll see that DS has decided to give the DS 4 fixed rear windows that don't let in any fresh air.
DS 4 interior space & storage
There's plenty of space in the front of the DS4 and it has a bright and airy feel thanks to its panoramic windscreen, which allows plenty of natural light inside. Find yourself in the back seat, though, and you're in for a shock. There's less rear legroom than you get in a VW Golf and the car's sloping roofline also restricts headroom in the back. Factor in rear windows that don't open and most adults are going to find the back seats claustrophobic, if not uncomfortable. Getting in there in the first place is also tricky, as the rear doors don't open particularly wide.
Storage space is good, with big door pockets that can hold a large bottle of water, two cup-holders and plenty of other little cubbyholes dotted around the interior – although the glovebox is tiny.
Boot space
Despite its pretty looks, the DS 4 boasts a boot that's marginally bigger than a VW Golf's (at 385 litres), but slightly smaller than the 408-litre capacity you get in the regular Citroen C4 (the DS 4's sister car). The extra space gained by putting the rear seats down isn't as impressive as you'd think – total load capacity is just 1,021 litres – but all models come with split-folding rear seats as standard at least.
Reliability & safety
The DS 4 was awarded five stars when it was crash tested by Euro NCAP
DS 4 reliability
One of the reasons the Volkswagen Golf is so popular with UK buyers is its excellent reputation for reliability and it's hard to see the DS 4 beating it in this respect. Back when it was known as the Citroen DS 4, this car scored a 123rd-place finish (out of 200 models) in our 2015 Driver Power customer satisfaction survey, which doesn't provide a huge amount of reassurance. Although the DS 4 didn't feature in our 2016 poll, the mechanically similar Citroen C4 came a disappointing 139th out of 150 cars. In comparison, the current Golf was came 27th overall in our 2016 survey, although its 105th place finish for reliability fails to inspire.
Safety
The DS 4 received a five-star safety rating from Euro NCAP, with an excellent 90% adult occupant protection rating, as well as a 97% score for safety assistance technology. All DS 4s come as standard with six airbags, as well as mandatory kit like electronic stability control and ISOFIX child-seat mounts. Citroen also provides an emergency assistance system to connect you to the emergency services, should the worst happen. The higher-specification DS 4 Prestige has a reversing camera and LED headlights, as well as a blind-spot monitoring system, while these are options on the Elegance model.
Whichever model you choose, the DS 4 misses out on some of the hi-tech safety equipment available on the Volkswagen Golf. That car's active cruise control (which can automatically match the speed of the car in front) not only takes the strain out of a long journey, but is also safer than the regular cruise-control fitted to the DS 4. Automatic emergency braking is another omission.
Price, value for money & options
Premium features at a lower price than rivals like the Audi A3
Inside, the DS 4 feels nicer than similarly priced models, but it can't match cars such as the BMW 1 Series and Audi A3. Every model gets dual-zone climate control, rear parking sensors, alloy wheels, cruise control and traction control.
The top-spec Prestige model adds larger 18-inch alloy wheels, automatic wipers and headlights, plus DAB digital radio and sat nav. It also gets sports suspension and more powerful brakes (not available on Crossback versions), leather seats, a reversing camera, heated front seats and front parking sensors.
With its cool styling and classy touches, the DS 4 is likely to hold onto its value better than other models in the range, but perhaps not quite as well as cars from Ford, Toyota and Volkswagen.