Mercedes C-Class Estate - MPG, running costs & CO2 (2014-2021)
Diesel engines offer low running costs, but the Mercedes C200 Estate mild hybrid is an intriguing alternative
It's worth remembering that the Mercedes C-Class Estate is a premium car, so it's priced to compete with its two chief rivals – the Audi A4 Avant and BMW 3 Series Touring. That means it's more expensive to buy than an estate car of a similar size – or even a bigger one without such a desirable badge – but you get what you pay for.
None of the engines in the standard range could really be described as expensive to run and the diesels in particular are highly economical and have low CO2 emissions, especially when you consider the size of the car.
Residual values for cars in this class are traditionally stronger than those without a posh badge on the bonnet, and the Mercedes is no exception, so it will hang onto its money better than estate cars from lower down the pecking order.
Mercedes C-Class Estate MPG & CO2
Mercedes is rolling out its EQ range of electrified cars and the C200 petrol was the first version to be fitted with EQ Boost technology. This mild-hybrid setup sees a generator added to a 1.5-litre petrol engine, harnessing otherwise-wasted power under braking to give the petrol engine a 14bhp boost under acceleration. The result is up to 38.7mpg and 164g/km of CO2 emissions, resulting in a competitive BiK band to equivalent diesel models.
Other benefits of the mild-hybrid setup include engine-off coasting when you come off the throttle and longer periods of stop-start operation to further help with fuel-saving.
The larger and more powerful C 300 petrol doesn't get EQ Boost, yet strangely manages to return virtually identical fuel economy and emissions figures.
The most economical diesel model is the C 220 d, which will return up to 52.3mpg and emit 136g/km of CO2 with 18-inch wheels fitted.
The most efficient C-Class models are the C 300 e and C 300 de, which are fitted with petrol and diesel plug-in hybrid powertrains respectively. The C 300 e can return up to 176.6mpg and only emits 35g/km of CO2, while the C 300 de can manage up to 217.3mpg and emits exactly the same amount. Both are fitted with a 13.5kWh lithium-ion battery pack that takes around five hours to charge using a domestic socket, reducing to 1.5 hours with a wallbox.
All petrol and diesel C-Class Estates cost £150 per year to tax, plus a £325 surcharge for five years (paid at the beginning of year two of ownership and onwards) if the list price including options is over £40,000. Hybrid models are subject to the same surcharge, but have a slightly lower base rate of £140 per year.
Insurance group
As a premium car, the C-Class Estate isn't going to be particularly cheap to insure. It starts from around halfway up the scale (which runs from one to 50) and increases as engines get more powerful.
Warranty
Mercedes offers a standard three-year warranty with the C-Class Estate, but you can do as many miles as you want in that time. This is the exact same deal that BMW offers, but it's better than Audi's industry-standard three-year/60,000-mile cover.
Servicing
Mercedes recommends servicing the C-Class Estate every year or 15,500 miles, which makes it easy to plan for maintenance costs. That's also a reasonably long mileage interval, but not quite as long as the 20,000 miles and Audi A4 can cover between checks. It's also a lot less ambiguous than BMW's variable service intervals, however.
Partnership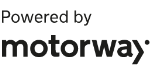 Need to sell your car?
Find your best offer from over 5,000+ dealers. It's that easy.
The cost of a service varies depending on the exact car, and while the company does offer fixed-price servicing deals, you'll have to speak to your local dealer to determine the exact cost.