Porsche 911 Targa (2011-2019)
"The Porsche 911 Targa isn't quite as much fun to drive as the coupe, but it's still a driver's car and costs the same as the Porsche 911 Cabriolet"
Pros
Distinctive Targa looks
Clever folding roof
Great to drive
Cons
Expensive to buy and run
Cramped back seats
Pricey options
Porsche has been building the Porsche 911 Targa since 1965, when new safety rules in the USA forced the company to build a car with more rollover protection than the standard Porsche 911 Convertible. Fast-forward nearly 50 years and the latest Targa is seen as the most stylish version of the Porsche 911, thanks to its iconic wraparound rear window.
Even Porsche admits that the standard Targa 4 won't be the driving enthusiast's choice. The extra weight of the roof makes it heavier than a normal 911, while Porsche has given it a more comfortable suspension setup, which means it doesn't feel as responsive in corners. If you're looking for a relaxed cruiser, the Mercedes SL cabriolet has a folding hard-top roof, while the Jaguar F-Type Convertible provides roofless thrills, but with sportier handling.
Buyers can choose from the basic Porsche 911 Targa 4 or the faster Porsche 911 Targa 4S. Both models come with four-wheel drive only, which means they have lots of grip on slippery roads, but are not as exciting as the rear-wheel-drive models.
Keen drivers who still want a slice of the Targa glamour can order a GTS version, which retains the stylish roof mechanism and four-wheel-drive system, but adds 44bhp to the 3.0-litre flat-six engine's output, along with wider, more aggressive bodywork, active suspension plus bigger wheels and tyres.
MPG, running costs & CO2
Coupe's more economical, but running costs are high whichever 911 you go for
As a proper sports car, the Porsche 911 Targa 4 can't be expected to be particularly economical, but its extra weight makes it thirstier than the standard 911. The slower Porsche 911 Targa 4 returns up to 31.7mpg (compared to the normal car's 34mpg figure) and has CO2 emissions of 206g/km. The Targa 4S, meanwhile, should see 30.7mpg and emits 208g/km of CO2.
The GTS model manages just over 29.1mpg and produces 220g/km of CO2. When driven hard, however, both versions are unlikely to return much more than 20mpg. It's also important to note that selecting the option of a PDK automatic gearbox improves fuel economy and CO2 emissions slightly.
In terms of servicing, intervals for the 911 Targa are every 20,000 miles or two years, with a minor service costing £485 and a major one £615 – servicing switches between the two.
Engines, drive & performance
Slower than the basic 911 coupe, but still a quick car
The Porsche 911 Targa weighs more than both the coupe and the cabriolet versions of the 911, and it's not quite as much fun to drive, either. The 911 Targa 4S can get from 0-62mph in just four seconds and goes on to a top speed of 188mph. The Targa 4 has a top speed of 179mph and gets from 0-62mph in five seconds.
While those figures definitely sound impressive, the Targa is noticeably slower than the standard car when accelerating from low speeds. It still sounds great – especially when you accelerate hard. We also think the PDK gearbox suits the Targa's more relaxed, effortless nature better than the seven-speed manual, however it's still very quick and there's no hesitation when you put your foot down.
Porsche sees the 911 Targa as the relaxed cruiser of the range, and it's more comfortable than the standard coupe over bumpy roads, but not as much fun in corners. Nonetheless, the car's brakes, steering and handling are all still fantastic. It may be slightly more suited to relaxed cruising than other 911s, but it still produces a great sound - especially with the aggressive, growly sports exhaust, which can also be tuned to be as loud or hushed as you want.
Partnership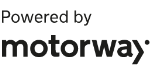 Need to sell your car?
Find your best offer from over 5,000+ dealers. It's that easy.
As the heaviest 911 body style, the Targa isn't the obvious choice for a sporting makeover, but that hasn't stopped Porsche from giving this version the GTS treatment. Choose this option and you'll get a 44bhp increase over the standard car (taking total power to 444bhp), resulting in 0-62mph in 3.7 seconds and a top speed of 190mph. Although not the last word in ultimate performance 911s, the Targa GTS is a hugely capable car that strikes a good balance between driving thrills and style.
Interior & comfort
As quiet as the fixed-roof coupe with the roof up
The Targa's interior isn't quite as refined as the normal coupe's – there's a good bit of wind and tyre noise on the motorway. The Targa also has softer suspension than the standard 911, making it more comfortable than other models in the range, but not quite as fun to drive quickly as the more focused versions. As with any Porsche 911, the back seats are cramped and can only be used by children, or as additional luggage space. Unlike so many sports cars at this price, the 911 Targa offers great all-round visibility, which makes everyday driving a breeze.
Porsche's latest seven-inch touchscreen infotainment system is a great improvement over the old one. The graphics are clear, the menus easy to navigate and it even recognises swipe gestures, like a smartphone, plus it doesn't show up fingerprints very much. There are still lots of buttons on the centre console, though, and the climate controls can be a bit fiddly to operate in a hurry. Everything feels very well put together, while satellite navigation is now standard on all Targa models, although the infotainment screen is rather fiddly to use.
You can choose from a variety of colour schemes as standard, but you can also opt for Porsche's Exclusive scheme which allows you to personalise almost anything on the car, both inside and out.
Practicality & boot space
Rear seats are cramped, but there's decent luggage space
Porsche tells us that this latest version of the Porsche 911 is the most practical yet, but it's still a relatively small car inside. The Targa has two small storage areas, however – a 125-litre boot under the bonnet and a 160-litre space under the engine cover, which help to make it reasonably practical for a sports car. Large suitcases are out of the question, but you can get quite a lot of stuff in there using squishy bags. There are also two pop-out cup-holders in the dashboard and a pair of small door bins.
Room up front should be fine for everyone, and the 911 gets figure-hugging sports seats that keep you in place even during hard cornering. In the back, it's easy to get in and out and space should be adequate for children – there are even two ISOFIX points – but the seats are no use for adults and most people will use them as extra luggage storage. You can fold them down to form a ledge for this purpose.
Reliability & safety
Feels well built and comes with plenty of safety kit
The Porsche 911 has long been known for being more durable than your average exotic sports car. That's the idea at least, but in our Driver Power 2016 customer satisfaction survey, the old model only managed to come 133rd out of 150 cars.
The new model features lots of new and untested technology, however Porsche's philosophy of evolving its products means that most of it will be based on proven parts. Unsurprisingly, the Porsche 911 is rated well by owners for performance and road holding.
Porsches don't sell in big enough numbers to be crash-tested by Euro NCAP, but they do come with lots of safety equipment including driver, passenger and side airbags plus electronic stability control. There's no lane keep assist or emergency braking as standard, though.
Price, value for money & options
Cheaper than the Cabriolet, but expensive nonetheless
The Porsche 911 is an expensive sports car designed to rival the Audi R8 and Aston Martin Vantage. You get an electric roof, climate control, a 4.8-inch colour dashboard screen, leather sports seats and 18-inch alloy wheels as standard, but it's easy to take the 911 Targa's price past £100,000, even with a relatively sensible approach to the options list.
Options include upgraded stereos, a seven-inch touchscreen and a wide variety of alloy wheel designs. The essential options – in our opinion – are the PDK gearbox, adaptive dampers and the sports exhaust. The latter two make the car sound fantastic and really help it deal with poor road surfaces, respectively.
If you want the open-top Porsche experience, but don't have the price of a 911 to spend on a new car, you could always buy a Porsche Boxster, which is brilliant in every way and costs around £40,000 less than the Targa.