Best car wax to buy 2020
We explain how to get your car looking as shiny as possible and pick the best car waxes for the job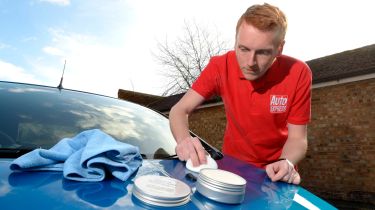 Applying a coating of wax to your car's paintwork every so often is beneficial in a number of ways. Besides bringing back that showroom shine, car wax also helps prevent damage caused by the sun and makes the car easier to clean by forming a protective layer against dirt and grime.
You're more likely to spot a minor scratch, dent or ding in the car's body while waxing it, allowing you to have it repaired before it develops into a more problematic issue. You can find our guide to scratch repair here.
There are a variety of waxes and sealants to buy, both of which will protect your car's paintwork from pollution and muck picked up off the road. It's important to ensure your car's paintwork is clean before you begin the application process because any dirt left on the car is liable to get trapped in the wax or worse, scratch the paint.
Continue reading for our guide on the best wax and sealant products currently on the market, along with our advice on how best to use them.
How to use car wax
The risk of marking the paintwork is not the only reason to make sure your car is clean before you use a wax or sealant; the products are also more effective if the car is spotless to start with. Both form a bond with the paintwork, and this is a lot less consistent if there's dirt between the product you're applying and the surface of the car.
Before waxing, give your car a thorough wash with one of these car shampoos. It's worth blotting your car dry with a chamois leather (or a synthetic alternative like a microfibre drying towel) to prevent water streaks.
You might also want to consider using a clay bar to get the paintwork as smooth as possible. To tell if this is worth doing, put your hand in a plastic bag and run it over the car. If it feels (and sounds) a little like sandpaper, this indicates there are tiny particles of grit and dirt that a clay bar can remove.
It's best to apply the wax when the outside temperature is between 15 and 30 degrees. While different waxes have different instructions, as a general guide apply a small amount of wax to a soft, clean and lint-free cloth. Work in 60cm2 sections at a time, applying the wax in a circular motion before allowing it to dry to a whitish haze. Use a second cloth (ideally a microfibre one) to remove the haze, and buff with a third cloth for the best results.
The best car wax to buy in 2020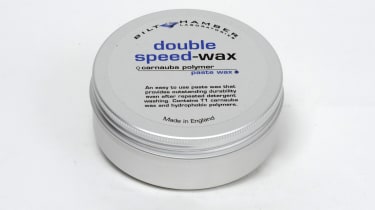 1. Bilt Hamber Double Speed Wax review
Price: ~ £15
Size: 250ml
Rating: 5/5
Bilt Hamber is a name that appears on several of our favourite car-cleaning products and the Essex-based company's Double Speed Wax makes another strong showing. It has been designed for ease of application, but its durability isn't compromised. Although it's not quite as quick to apply as some, and buffing it to a shine takes a little effort, it results in an extremely long-lasting shine and terrific protection. In our water beading test, droplets maintained their shape when applied to paint waxed with Bilt Hamber seven weeks earlier. It's very well priced, too, and includes a cloth and applicator.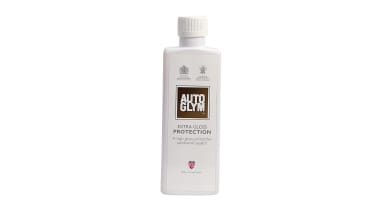 2. Autoglym Extra Gloss Protection review
Price: ~ £13
Size: 325ml
Rating: 4.5/5
Autoglym carries royal approval, and the Extra Gloss Protection is a very good product. It's a thin, liquid sealant that takes very little effort to apply. You need to wait 30 minutes between application and buffing, but it's a very simple process. Looking at the results in the following weeks, we saw improvements compared to when we last tested this product, although it did seem to last well.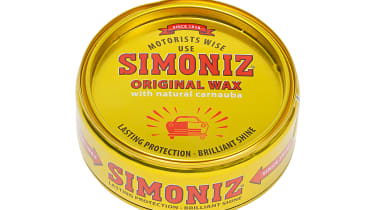 3. Simoniz Original Wax review
Price: ~ £8
Size: 150g
Rating: 4.5/5
Simoniz is a long-established brand that many seasoned motorists will be familiar with. Its original wax is something of a stalwart and really hasn't changed over the years – retaining its distinctive round pot for generations. It's well priced but very thick, and it isn't as easy to apply or buff as some newer rivals. There's little doubting its stamina, though – it seems to last very well indeed.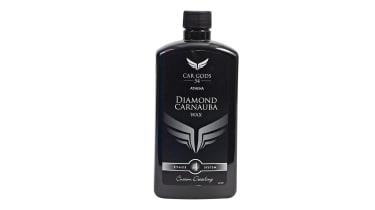 4. Car Gods 54 Athena Diamond Carnauba Wax review
Price: ~ £20
Size: 500ml
Rating: 4/5
Car Gods 54 might not be a household name yet but it's a new brand from the makers of CarPlan. It's aimed at those who are enthusiastic about detailing their cars, rather than at the cheaper end of the market, so you'll be able to find plenty of products for less cash. Rather like polish, their Athena product is a creamy liquid that's applied with a damp cloth, and buffed off when dry. It was still working at the end of our six-week test, but the products above were even more effective.
5. Hellshine The Abyss review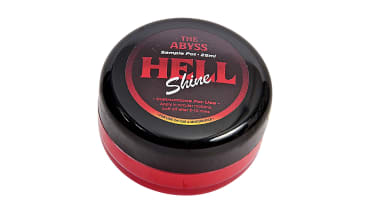 Price: ~ £9
Size: 25g
Rating: 4/5
Hellshine comes from Autobrite Direct, which has been in some of our top product lists before. Its latest item, called The Abyss, is a paint sealant and wax, and is applied like many of the other products we tested. We're told it offers up to 12 months of protection, and it was certainly performing impressively at the end of our test, so this may well be true. The catch? The sample pot we tested was a mere 25g, and the full 175g version (which still isn't massive) costs a hard-to-stomach £65.
Do you want to know more about how to get the best results when cleaning your car inside and out? Read our in-depth guides to the best spray on car waxes, and best car interior cleaners.