Best car cleaning tips
Driving a clean car isn't just nice, it's vital to keep your car in good condition. Our guide will make it easier
It may seem obvious, but it's easy to forget just how much more enjoyable driving can be when your car is spotlessly clean. For many of us, car cleaning is a chore, but it's one that certainly pays off in the long run. Our guide won't turn it into a more exciting job, but will certainly make it easier.
Keeping your car clean is common sense, really – the longer dirt is allowed to linger on the paintwork and interior trim of your car, the more damage it can do. Fresh dirt is far easier to remove straight away than if you let it dry in place. It also makes a big difference to the value of your car when you've finished with it – you might not mind driving a dirty car but nobody wants to buy one.
The first thing we urge to is not to be tempted by the convenience of an automatic car wash. They may do a good job of getting the dirt off, but they don't exactly treat your car with kid gloves – delicate paintwork can be damaged by their heavy brushes. It may take more effort, but you're virtually guaranteed to do a better job yourself.
Here's our easy-to-follow guide to car washing made easy.
How to wash a car
We recommend filling two buckets before you begin. Fill one with plain water, and one with a mix of water and good-quality car shampoo, following the instructions on the bottle. Before using these, use a hosepipe with a jet nozzle attachment to loosen the dirt and grime.
Use a sponge to apply the water and shampoo mix to the car, starting with the roof and working your way down in sections. The shampoo should foam up in much the same way as if you were washing your hair. Rinse the sponge with clean water when moving between sections.
Continue until the entire car is lathered, making sure to lather the dirtiest and lowest areas last. Next, use the sponge and clean water to rinse the car thoroughly until all signs of lather are removed. Use a large chamois leather or microfibre cloth to dry the car, working quickly to avoid watermarks forming.
Take care when cleaning your windows – a cloth and water will usually suffice outside, while a purpose-made spray window cleaning solution is a good idea inside. Don't forget to clean the windscreen wipers – grit caught beneath the blade could damage the windscreen when the wipers are used.
How to clean your alloy wheels
You'll want to clean the wheels too, but make sure to do this separately from washing the paintwork.
Spray them with a hose to moisten the dirt and then use a special wheel cleaner. Apply the solution onto the wheel, following the instructions, wipe and then rinse off.
It's also a good idea to add a little wax so that brake dust clings to the wax rather than the wheel. That'll make it much easier when you come to clean your wheels the next time.
How to clean your car's interior
You shouldn't forget the inside of the car either. Give the carpets and seats a thorough vacuum and wipe all the plastic surfaces down. There are plenty of cleaning products available to help you with this.
If your car has leather seats you should use a special leather cleaner that removes dirt and nourishes the leather. Firstly vacuum the seats, take a microfibre cloth and apply the cleaner and rub into the leather. Use a small brush to agitate the leather, and then wipe the seats with a clean microfibre cloth.
For a bit more help, read our guide to the best car shampoos on the market as well as a guide to the car interior cleaners you can buy. We can help if you find a few marks that you struggle to remove, too – here's our guide to cleaning car seats, and here's our advice on the best scratch removers and polishes to buy.
Best new car deals 2022: this week's top car offers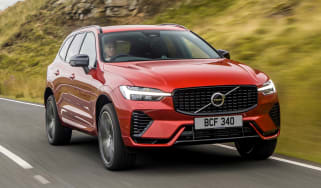 Best new car deals 2022: this week's top car offers
Engine management light: top 5 causes of amber engine warning light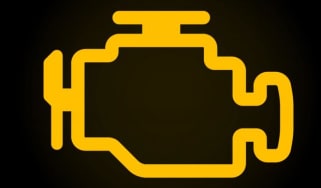 Engine management light: top 5 causes of amber engine warning light
Top 10 cheapest electric cars 2022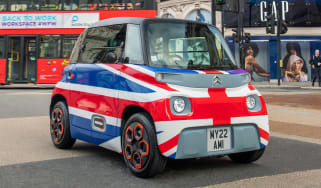 Top 10 cheapest electric cars 2022