Should you use a car wash?
Is it safe to go through an automatic car wash? We explain the pros and cons of different car cleaning methods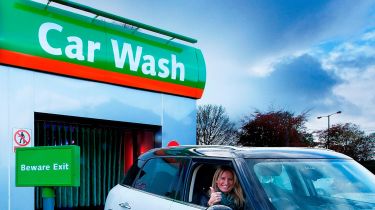 In an ideal world you would wash your car once a week, lovingly, by hand, using specialist products for each portion of the car.
Birds will agree beforehand to avoid the local area, your children will frolic in the spray from the hose while your partner brings you ice-cold beverages, and you'll alternate between whistling a merry tune and chatting to your neighbours.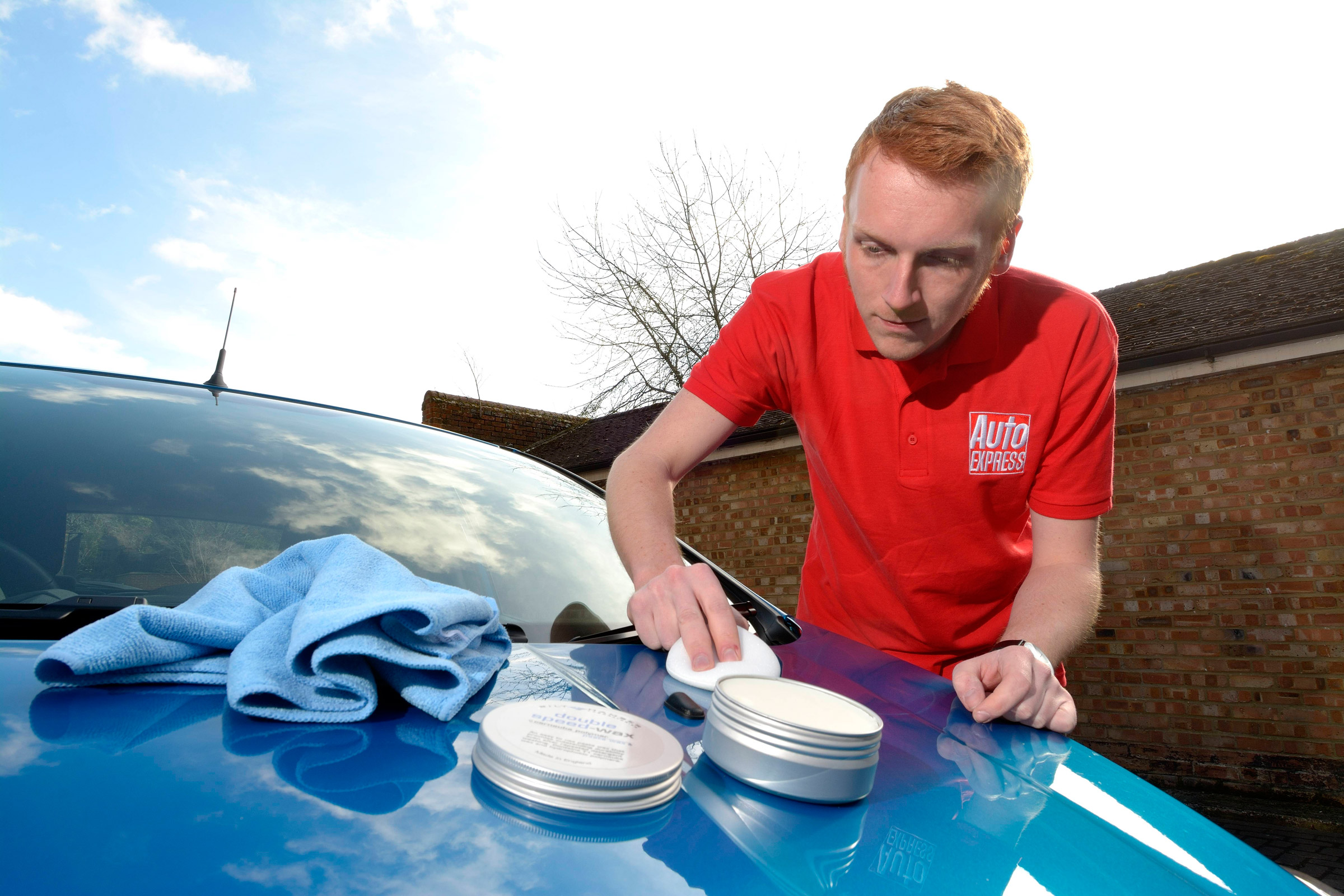 Best car wax to buy
The reality tends to be more prosaic, and usually involves someone pointing out the car is filthy and needs a clean. This will typically happen when everyone is on their way out of the house, and at this stage people tend to make one of number of decisions, which we'll now evaluate.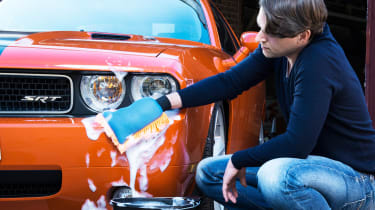 Automatic car wash
This is a default choice for many. Automatic car washes tend to be quick, inexpensive and easy to find. For between two and six pounds you can get either a quick rinse and brush off, or the full works, with wax, wheel wash and under-sill scrubs all being applied to your car.
But automatic car washes have a bad reputation. Among the accusations levelled at them is that their brushes can scratch paintwork due to their stiff nature, or because they're coated in dirt cleaned from the cars of previous customers; people also say they leave water spots, miss some areas of dirt, fail to clear off baked-on bird poo, use too much water, deploy harsh chemicals on your paintwork or have the potential to damage protruding parts of your car if their sensors aren't properly calibrated.
In defence of automatic car washes, it's fair to say the materials used for their brushes have improved significantly in recent years, with foam and microfibre items repelling dirt more effectively and giving a gentler clean than the bristly nylon brushes of old.
The speed and convenience of automated car washes is worth highlighting, as getting your car clean in just a couple of minutes holds significant appeal. 
Soft touch car wash and touchless car wash systems
Those worried about the damage mechanical car wash brushes can damage their car's bodywork, an alternative is to seek out one of the many automated car washes advertising soft-touch brushes or touchless cleaning.
The soft-touch systems tend to use ceiling mounted sponge strips instead of brushes on rollers, the idea being they work lightly over the paint surface helping to reduce the risk of damage. Soft-touch car washes usually also employ trained technicians to give your car a quick manual wash, removing the worst of the dirt and checking your windows are closed, for example.
Touchless automatic car wash systems take this approach a step further, and use only high pressure water jets and air blasts to wash and dry your car. The water is sometimes heated in order to help clear grease, dirt or wax from your car, and water is typically recycled through the system after being filtered to remove dirt and impurities.
As well as being speedy and eliminating brush contacts, the extremely high pressures involved mean cleansing water can often swirl its way into cracks and crevices around your car body that brushes would never reach. However, some users have pointed to the potential for the high pressure jets to actually drive dirt into the relatively soft surface of paintwork, while others suggest the lack of any mechanical brushing action can leave more dirt behind.
Car cleaning product vendors advise the way to avoid such problems is to maintain a decent layer of wax or polish on your car. In particular ceramic spray coatings make it easier for soft touch or touchless car washes to remove dirt off your bodywork, and you can find spray-on-top products that allow you to boost protection between subsequent washes.
Jetwash
Jetwashes tend to be seen as a gentler alternative to automatic carwashes. They're satisfying to use, and are great at blasting mud off a seriously dirty car. While most will offer a number of different functions, typically including a brush attachment and shampoo option, jet washes are likely to leave watermarks, as they don't offer a drying function – although you could always bring your own chamois leather or microfibre drying towel.
Some people claim jet washes can blast small bits of paint off the car if you allow the wand to get too close, and it's also a good idea to go easy on the tyres. You also have to account for the fact that previous users may have carelessly dropped the brush attachment on the ground, where it could pick up bits of grit and dirt that could damage your paintwork.
Commercial hand-washing
Commercial valeting services operate either on dedicated sites, or are based in supermarket car parks. They tend to be more expensive than automated car washes, but you can specify exactly how you'd like your car attended to and can have the interior cleaned as well. Commercial hand-wash businesses vary in their effectiveness, but the good ones will use clean water and cloths for each car. While the cost of each wash will depend on what you want done and the company's pricing structure, it's sometimes worth agreeing a specific deal based on your requirements, and even suggesting a tip is in the offing if you're particularly pleased with the work.
Professional detailers
Getting your car professionally detailed is an expensive business: you can spend anywhere from £150 to several thousand pounds, depending on what you want done and which products you'd like to be used. Detailing tends to be the preserve of supercar owners, who want their machines looking their best before exhibiting them at motor shows. If you own something less exotic and take a particular pride in its appearance, detailing is an option worth considering.
Verdict
Hard to believe, but car washing is controversial. For every blog post or advice column advising you to shun automated car washes, there's a press release or study put out by Big Car Wash, claiming hand-washing is either more harmful to the environment or more damaging to paintwork. Whichever side of the fence you come down on, each method has its advantages and disadvantages. As long as your car isn't damaged, it's not worth getting in a lather one way or the other.
Read our guides to the best car shampoo and best spray-on car waxes.