Used Peugeot 308 buying guide: 2007-2014 (Mk1)
Economical engines, a comfortable drive and decent equipment make the original 308 a sound buy
After the underwhelming 307, there was pressure on Peugeot to bring out a more desirable and dependable family hatchback. That car arrived in the shape of 2007's Peugeot 308 and, while the Mk2 308 is currently in dealerships, the original model makes a great-value used buy.
With stylish looks plus comfortable suspension and seats, together with reasonable interior space and a wide range of efficient engines, there's a lot to like about the 308. It's not quite the driver's car the Ford Focus is held to be, but it's arguably more relaxing and has a larger boot, too.
Peugeot 308 Mk1 history
The 308 was launched as a five-door hatchback in September 2007 and a three-door model followed in December of the same year. An SW estate version came along in the summer of 2008 with the option of seven seats, while the 308 CC has a folding metal roof and went on sale in April 2009.
A 95bhp 1.4-litre petrol engine marks the entry point to the 308 range, with 120bhp and 150bhp 1.6-litre petrols coming next. Diesel fans can choose from a 90 or 110bhp 1.6-litre engine, or a 136bhp 2.0-litre HDi. The economy-focused e-HDi followed in 2011, and this is exempt from road tax. The vast majority of owners chose a manual gearbox, partly because the automatic is jerky and wisely avoided.
Peugeot offered a fair few trim options over the course of the Mk1 308's life, but broadly speaking Urban kicks things off, followed by S, Sport, SE and GT. All 308s get a host of airbags, electric door mirrors and front windows.
Most 308s have air-conditioning, aside from Urban models. The Sport packs natty alloy wheels, cruise control and rear electric windows, while SE cars have a glass sunroof and upgraded air-conditioning. THP 308s have been tuned for more power (up to a maximum of 200bhp) while the 308 GT looks the part, but doesn't necessarily pack any extra performance.
A 2011 facelift brought new lights, lower emissions, standard rear electric windows and remote central locking. The 2.0-litre diesel got a power hike to 148bhp with the option of 161bhp at the same time.
Which is the best Peugeot 308 Mk1 version?
We recommend one of the 1.6-litre petrol engines if you don't cover that many miles, as the 1.4-litre is too slow. The 1.6-litre diesel is a good enough, but has a reputation for tricky maintenance. For that reason, the 2.0-litre diesel gets our vote. SE trim offers the best amount of kit for your money, plus there are plenty of examples to choose from. Avoid Urban cars due to their sparsity of equipment.
It's also worth knowing Peugeot released a few special editions of the 308. In no particular order, these comprise the Envy, Allure, Verve, Millesim, Access and Sportium. If you can find a 308 Millesim, these were launched to celebrate Peugeot's 200th anniversary and are very well equipped.
Running costs
Low, in a word. The 1.6-litre diesel is most efficient, being exempt from road tax in e-HDi guise and returning as much as 70mpg – although owners report real-world consumption tends to be higher. The other diesels manage 50-60mpg and costs £20-£145 a year to tax.
Aside from the 200bhp THP model, petrol-engined 308s should return roughly 40mpg, and cost between £145 and £210 to tax.
Servicing was originally only required every two years or 20,000 miles, but the 1.6-litre HDi diesel needs maintenance annually or at 12,000 miles. As a second-hand buyer, you should get the 308 serviced each and every year.
Cars over three years old are eligible for Peugeot's 'Originals' package, which means a minor service is £140 and a major comes in at £250. A set of brake pads is £125, while discs and pads together are £245-275. Brake fluid replenishment is £49, a new set of wipers is £30 while a replacement clutch works out at £500. All prices are correct at time of writing.
The 1.4-litre petrol engine is chain-driven, but the others need a cambelt replacement every 10 years, or 100-120,000 miles. Peugeot asks £345 for this job, which is not unreasonable.
Peugeot 308 Mk1: what to look out for
Although it marked a great leap forward for Peugeot, the 308 isn't without gremlins. Check all around the interior for signs of damp and water ingress, as windscreen seals are a known weak spot. Inspect the seats and carpet, too, as these are known to split and fray prematurely.
Ghosts are known to frequent the 308's electronics, so make sure everything works, particularly the trip computer and odometer. This is sometimes known to over-read, although a software patch should remedy matters. Some find rear legroom a little tight and the boot – while bigger than the Ford Focus' – is on the small side at 347 litres.
With 18 recalls over the course of its life, it's fair to say the 308 has had its fair share of problems. Cars made from February to June 2008 need their fuse box looking at, five-door models built over just two days in September need the wiring for their lighting checking, while diesels built in May to November 2008 can suffer from a short circuit.
Other issues concern braking efficiency, iffy bonnet catches, power-steering problems, a linkage for the handbrake that could be inadvertently operated by the passenger's feet, a potential fuel leak, problems with the steering and a faulty lockout for reverse gear.
That might sound like a worrying number of problems (being honest, it is), but most cars should have been fixed by now, and you can't say Peugeot isn't fastidious, considering one of the recalls concerns just two days' production. See the DVSA's recall checker for more information.
Alternatives
Family hatchbacks are the mainstay of Britain's roads, so you've got a massive choice at this end of the market. The Ford Focus is more engaging to drive than the 308, even if it's a little less practical; our used buying guide for the Focus has more information. You could also consider an older or less well-equipped Volkswagen Golf and we've a used buying guide for that, too. If something French still takes your fancy, the Renault Megane is the 308's closest competitor, while the Mazda3 and Honda Civic are well worth a look, too.
Verdict
Find a sound and sorted Peugeot 308 and you'll be getting a comfortable, capable, well-equipped and economical family car that won't require much initial outlay, and shouldn't cost much to maintain. The problem is, competition is stiff for family hatchbacks, and some may find the 308's rivals more desirable, more reliable or better to drive.
When the Peugeot 308 Mk1 first went on sale, it cost between £13,500 and £24,200. Today, used examples range significantly in price, however you can expect to pay from £2,000 to £13,000. For up to date deals on used Peugeot 308 Mk1s, visit our sister site Buyacar.co.uk.
Best road-tax-free cars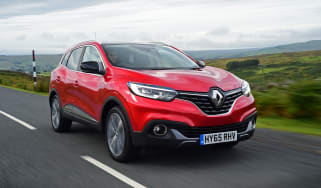 Peugeot 308 gets a range of updates for 2020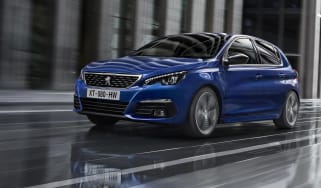 Peugeot 308 gets a range of updates for 2020
2020 scrappage schemes: the complete guide
2020 scrappage schemes: the complete guide
Best new car deals 2020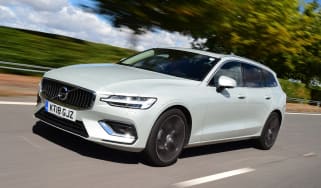 The UK's top 10 best-selling cars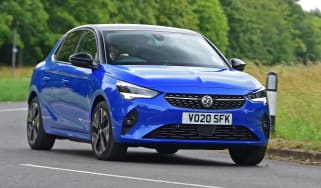 The UK's top 10 best-selling cars