Used Toyota Prius buying guide: 2009-2015 (Mk3)
Third-generation eco icon is the obvious used hybrid choice
Believe it or not, the Toyota Prius name is getting close 20 years old, with the first model going on sale in 2000. Since then, the Prius has become synonymous with hybrid vehicles – it was, after all, the car that popularised hybrid power by making it accessible to family-car buyers.
Today, the Prius is in its fourth generation and still going strong, with a full complement of body styles and even a plug-in hybrid version. It has paved the way for countless rivals, too, with the Hyundai Ioniq following a very similar recipe. The Prius' hybrid technology underpins the more luxurious Lexus CT hatchback and has filtered down into the Auris, CH-R, RAV4 and Yaris to help make Toyota one of the largest producers of hybrid vehicles in the world.
Despite the recent influx of rivals, the Prius is still one of the best hybrid choices for drivers who want to reduce their running costs and do their bit for the environment, but who also need genuine practicality, with plenty of space for passengers and luggage. A firm favourite with minicab drivers, the Prius has become particularly ubiquitous on the streets of London thanks to its popularity with Uber drivers.
Following the introduction of new road-tax laws in April 2017, the financial appeal of hybrids has waned slightly; full tax exemption is now reserved for all-electric cars. But used examples registered before then continue to be free to tax, and new and used Prius models still dip under London Congestion Charge limits and return great economy while emitting far less CO2 per mile than traditional petrol and diesel cars. Running costs and emissions may not be as low as for all-electric or even plug-in hybrid car, but there are still benefits.
If eco-friendly motoring is your primary concern, though, consider this – buying a used previous-generation Prius means keeping it on the road and away from the scrapyard. Given the ecological impact of manufacturing the car's batteries, making the most of them is a good idea.
Toyota Prius Mk3 history
The Prius Mk3 was launched in August 2009 and was quicker, more economical and better equipped than the Mk2.
It had a larger, 1.8-litre petrol engine and came in three trim levels called T3, T4 and T Spirit.
In 2012, Toyota facelifted the Mk3 version to freshen up the look of the car, upgrade the cabin materials and improve the suspension for a smoother ride. The Prius also got better multimedia and sat nav technology.
In the same year as the facelift, Toyota added the Prius Plug-in model, which is able to travel up to 14 miles in purely on the electric motor.
Which is the best Toyota Prius Mk3 for me?
The Toyota Prius is only available with one engine, a 1.8-litre petrol, which is paired with an electric motor. The Plug-in model uses different batteries with a larger capacity than the standard hybrid, and this makes it more expensive to buy.
Not only is the engine setup the same but all cars also use a continuously variable automatic transmission – there's no manual option.
Partnership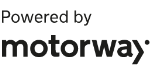 Need to sell your car?
Find your best offer from over 5,000+ dealers. It's that easy.
While it might be a relatively expensive car to buy, the Prius is well equipped. All models get a multifunction steering wheel, keyless entry, a head-up display and heated door mirrors. T4 models get alloy wheels, Bluetooth and an upgraded stereo, while top-of-the-range T Spirit cars come with park assist and a reversing camera.
It is worth being vigilant for high-mileage examples that e been used as taxis, as they may not have been looked after particularly well.
How much should I pay?
A budget of £5,000 will get you a high-mileage Mk3 Prius but spend a little more and you can get one that's done around 20,000 miles for £10-12k.
There's not much to choose between the price of T3 and T4 cars, but range-topping T Spirit models generally tend to cost a little extra. Prices vary from dealer to dealer, so shopping around is more important than usual.
Running costs
Maintaining a Prius involves minor, intermediate and major services that Toyota refers to as Intermediate, Full and Full+. They cost £185, £335 and £395 respectively and all include replacement of the oil filter and inspections of the suspension, steering, wheels and tyres. Whenever you take your Prius to Toyota for a service, it'll be treated to a free 'Hybrid Health Check', following which you'll get a report on the health of your Prius' hybrid system.
The car doesn't use a cambelt, so there isn't one to change, and the air-conditioning is only regassed when necessary; when it is required, it costs around £60. A coolant change is made every 100,000 miles or 10 years, and usually costs about £70. Brake fluid replacement is roughly £40 and happens once every two years.
Recalls
There have been a total of three recalls for the Mk3 Prius. One was in 2010 for cars built before February that same year, as some could suffer from inconsistent pedal feel when the brakes were applied. Another problem with the braking system in 4,947 cars built between March and October meant a recall was issued, with Toyota working on brake pressure accumulators that could fail. February 2014 was the date of the most recent recall, and concerned a problem with ECU software.
Alternatives
There are plenty of alternatives to the Prius on the used hybrid market – although you might struggle to find one that offers as good an all-round package. The Lexus CT 200h is essentially a more upmarket and luxurious version of the Prius, but it has a smaller boot, with prices now dipping below £10,000 for higher-mileage examples.
A Honda Insight (the later five-door hatchback model rather than the original) is the Mk3 Prius's most obvious rival, offering a similar large hatchback body and good fuel economy. Low-mileage 2014 models (the last year of production) can be had for around £10,000-12,0000, while as little as £5,000 will secure a car with a higher mileage.
Another key rival in period was the Vauxhall Ampera, a 1.4-litre petrol hybrid with a similar combination of practicality and eco credentials. You'll pay around £15,000 for the best examples, while higher-mileage ones start at around £10,000.
If economy is the main reason for your interest in the Prius, it may be worth looking at the most economical diesel versions of cars like the Ford Focus, Vauxhall Astra and Volkswagen Golf. It's possible that many of them will be just as efficient as the Prius but better to drive too. They're also likely to be cheaper, with more examples to choose from.
Verdict
The Toyota Prius is a cheap car to run and is very easy to drive around town. Not only that, but it's also practical and reliable. The hybrid technology drives the cost of the car up next to conventionally powered alternatives, and it's not the best choice if you do lots of motorway driving, but otherwise it's a solid used buy.
In addition to its green image, the Prius has also fared well as a family car in its own right in recent Driver Power satisfaction surveys. Overall, it's clear the Prius has more strings to its bow than just economy.
Engine management light: top 5 causes of amber engine warning light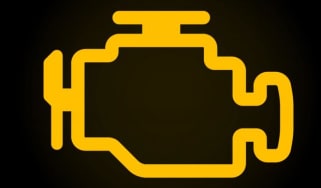 Engine management light: top 5 causes of amber engine warning light
Best new car deals 2023: this week's top car offers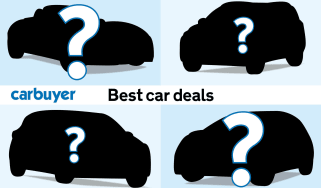 Best new car deals 2023: this week's top car offers
Tesla Cybertruck finally delivered: specs, prices and UK availability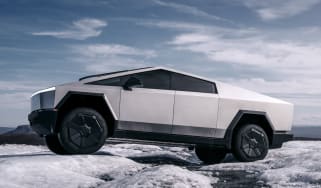 Tesla Cybertruck finally delivered: specs, prices and UK availability