Toyota Prius hybrid hatchback (2009-2015)
"The Toyota Prius is undoubtedly the world's most famous hybrid – and for good reasons. It's economical, practical and reasonably good fun to drive."
Pros
Low running costs
Very practical interior
Reliable hybrid engine
Cons
High price
Ride is quite firm
Noisy when accelerating hard
The Toyota Prius is a hybrid hatchback that aims to excel in fuel economy and emissions. Hybrid cars blend a conventional engine with an electric motor and are becoming increasingly popular, as buyers look to lower their running costs and be kinder the environment. The Prius was the world's first mass-produced hybrid car, and has kept its title as the best-selling one for many years. It's a five-seater hatchback that as the capability of running on electric power alone for up to two miles. They're mainly used as a supporting role for the car's 1.8-litre petrol engine, as it helps to drive down CO2 emissions and improve fuel economy by taking some of the load. The Prius is so well known that when someone so much as mentions the word hybrid, they almost instantly associate it with the Toyota hatchback. A few competitors have since arrived, with the Prius facing off against the more luxurious Lexus CT and the sci-fi Vauxhall Ampera and hybrid models of the Toyota Auris, Volkswagen Golf.
If you really want to be green, there's the Prius Plug-In Hybrid. It connects a lithium-ion battery that (when charged for around 2 hours) can allow the car to travel for up to 15 miles on electric power alone. The Plug-In model is distinguished by very slight design changes, but it's otherwise identical. It's more expensive to buy than the regular hybrid model but because it qualifies for the electric car grand of up to £5,000, it's actually only around £3,000 more than a top-of-the-range hybrid. If you want to buy a Plug-In model, however, you'll need to act fast, as the popularity of the electric car scheme means the funds are due to run out by the end of 2015.
Nevertheless, the Prius Plug-In will still be one of the UK's most efficient cars, as it's capable of up to 134.5mpg and CO2 emissions of just 49g/km. That rating makes it exempt from road tax as well as the London Congestion Charge. The Prius Hybrid can't match those figures, but it's still competitive against the most frugal diesels, with a best of 72.4 mpg for the basic T3 version and low, tax-free emissions.
Neither version of the Prius is very fun to drive. There's little feel in the steering and the ride is firm too. However, there's no body roll, it's quiet in town and can sprint away from traffic lights just as quick as conventional cars. The interior feels a little low-rent but it's roomy and practical inside.
The Prius Hybrid comes in three flavours: T3, T4 and T Spirit. All come with a CVT automatic gearbox (there's no manual option). T3 wants for very little: air-conditioning and even a rear-view camera and head-up display are standard. That should be enough for most buyers, while keeping the car's price on a par with the latest, fuel-efficient petrol and diesel rivals.
There's only one Prius Plug-In Hybrid but it, too, is well equipped, with sat nav, cruise control and an upmarket JBL stereo all standard. In addition to these models, there's a seven-seat Prius Hybrid called the Prius+.
Partnership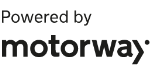 Need to sell your car?
Find your best offer from over 5,000+ dealers. It's that easy.
The Prius achieved the full five stars in its Euro NCAP crash tests and has a full complement of airbags, traction control and anti-lock brakes. The T Spirit adds a system that applies the brakes automatically if it senses an imminent collision.