Toyota Prius Plug-In review (2017-2022)
"The Toyota Prius Plug-In has low running costs but the complicated technology pushes its price up"
Pros
39-mile all-electric driving range
Cheap company-car tax
Quite good to drive
Cons
It's expensive
Only has four seats
Some cheap interior trim
The Toyota Prius Plug-In takes the combination of petrol engine, electric motor and battery made mainstream by the regular Prius and supersizes the battery so that all-electric driving is possible for much longer.
A larger battery adds around 150kg to its weight but means you can drive for up to 34 miles using no petrol at all. You will need to charge the battery though, plugging in to either a home electricity supply or a public charging post. This puts the Prius Plug-In in a select group of cars, with rivals like the Hyundai Ioniq Plug-In and Volkswagen Golf GTE, as well as the SEAT Leon e-Hybrid and upmarket Mercedes A 250 e.
A Volkswagen and Mercedes as rivals? Yes, the Prius Plug-In is fitted with advanced technology and has been priced accordingly, costing around £32,000. Some might find this asking price hard to swallow given the Toyota badge and an interior with some cheap plastics on show.
The Prius Plug-In aims to win over doubters with a fuel-economy figure of up to 217mpg and 29g/km CO2 emissions. While its official consumption will be hard to replicate away from the laboratory, the Prius is one of the most economical plug-ins we've driven in the real world, returning between 60 and 70mpg even without charging the battery pack.
It's quite good to drive, too, juggling power between its petrol and electric motors to great effect, without coming over as too flustered if you need a sudden burst of acceleration. The handling isn't quite as sharp as the regular Prius, Audi or Volkswagen, with more body lean on faster roads, but it feels in its element in town where the Prius has always excelled.
There are just two trim levels that come with an eight-inch infotainment display and most essential features as standard. Practicality could be an issue, though, because not only does the Prius Plug-In forgo its middle rear seat, the battery pack has forced Toyota to raise the boot floor, shrinking it to 360 litres in size.
Toyota and the Prius in particular have a good reputation for reliability, and the Prius Hybrid came 16th in our 2020 owner satisfaction survey. Safety is assured, thanks to a five-star score from Euro NCAP and Toyota's Safety Sense suite of collision-preventing kit fitted as standard.
Ultimately, as impressive as the Prius is, we don't feel that it justifies a price tag comfortably undercut by its Hyundai Ioniq Plug-In rival. However, for many, the Prius name signifies the original and best and its quietness and surprising driver appeal count firmly in its favour.
See how this car scored on our sister site DrivingElectric
MPG, running costs & CO2
The Toyota Prius Plug-In Hybrid offers class-leading economy figures
Thanks to its 8.8kWh lithium-ion battery pack, Toyota claims the Prius Plug-In can drive for up to 34 miles before the petrol engine cuts in. Under WLTP fuel economy tests, which are designed to be more representative of the real world, the Prius Plug-In is capable of a headline-grabbing figure of up to 217mpg.
To get anywhere close to this in the real world, owners will need to top up the batteries as often as possible and take short journeys. Do so, and it's possible hardly any petrol will be used at all. Drive longer distances without a full charge and fuel economy will gradually fall, but the Prius Plug-In will still manage around 60mpg. That's actually not bad considering the extra weight of its battery pack, so if you're away from home and charging points for a while, at least its fuel economy will still be respectable.
Aside from drinking less fuel, a big reason to choose the Prius Plug-In is its low 29g/km CO2 emissions. This gives it a lower Benefit-in-Kind (BiK) rating than petrol and diesel hatchbacks, making it more affordable for company-car drivers. The standard Prius hybrid emits 70g/km, placing it in a higher BiK band.
Partnership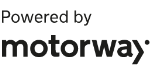 Need to sell your car?
Find your best offer from over 5,000+ dealers. It's that easy.
Such low emissions mean the Prius Plug-In is exempt from the London Congestion Charge and will almost certainly ensure cost savings if and when new tariffs and local charging zones are brought in over the coming years to tackle pollution.
After the first year's CO2-based road tax (generally included in the on-the-road price), the Prius Plug-In costs £140 a year to tax. Toyota offers fixed-price servicing to help owners budget for maintenance, costing from £15 a month or payable in one go. Alternatively, an intermediate service costs around £180 and a major service comes in at just over £330.
The battery pack can be fully charged in two hours using a home wallbox, while using a standard household socket requires just over three hours. A solar roof is also available for the Prius, charging the battery pack while the car is parked and supplying the on-board electrics with power as you drive. According to Toyota, it can add up to three miles of all-electric driving each day, working out to around 400 miles a year.
Engines, drive & performance
Feels brisk around town, but less at home tackling demanding roads
Under the bonnet you'll find a 1.8-litre petrol engine producing 97bhp and an electric motor rated at 71bhp. A second electric motor found near the gearbox also adds some power, for a total of 120bhp and acceleration from 0-62mph in 11.1 seconds.
This is a little slower than the Prius hybrid, mainly because it weighs around 150kg more, while its closest rival – the Hyundai Ioniq Plug-In – is quicker, and the Volkswagen Golf GTE takes just 6.7 seconds. Despite this, the Prius feels plenty quick enough around town, thanks to its electric motors helping it accelerate swiftly from a standing start. We were also impressed by how well the Toyota switches between its petrol and electric motors almost imperceptibly.
If you want to tailor the driving experience, you're well catered for. EV mode keeps the Prius in zero-emissions setup – unless you plant the throttle or reach a high speed. HV mode lets the car decide what to do, essentially turning it into a hybrid on steroids, while Battery Charge mode uses the petrol engine as a generator to recharge the battery pack. EV City mode reduces the power available for the ultimate in economy driving.
Owing to its CVT automatic gearbox, the Prius feels less like a conventional petrol car than its Hyundai rival. Its gearbox doesn't have 'fixed' gear ratios; instead, it varies the gear ratio to best suit the power being generated by the engine. In theory, this means it's always in the right gear at the right time – but it doesn't always work like that.
If you want an extra burst of speed, the Prius will hesitate before delivering what you want, and response isn't as immediate as from a regular or dual-clutch automatic gearbox. And such is the way CVT gearboxes tend to keep engine revs constant, there can be quite a lot of noise from the engine.
While the Prius isn't in its element when speed is called for, it's far more agreeable around town, where its braking system is smooth enough to allow the driver to gradually bring the car to halt - not a given in every hybrid. The steering feels quite natural, too, while the suspension is soft enough to provide a comfortable ride, while still allowing confident fast cornering should the mood take you. Despite its lack of straight-line speed, the Prius Plug-In is more enjoyable from behind the wheel than the Hyundai Ioniq plug-in.
Interior & comfort
A more daring design than Toyotas of old, but some trim still feels cheap
Toyota has a reputation for designing tough, functional but rather dull interiors. However, on the evidence of the Toyota C-HR crossover and the latest Prius, this is largely a thing of the past. The fascia continues the Prius tradition of placing the instruments in the middle of the dashboard, but now features a striking eight-inch infotainment screen that rises up from the centre console and has air vents sprouting from the top.
On the whole, the infotainment system is easy to understand, but the touch-sensitive controls at either side aren't as easy to use while driving, as actual buttons and the heated-seat controls are hidden out of sight. The addition of Apple CarPlay and Android Auto is of benefit, as Toyota's own user interface can feel a bit dated. By positioning the tiny gear selector on the dashboard, Toyota has also freed up lots of space for cup-holders, mobile phones and your wallet between the front seats. The door bins are also well shaped to hold drinks containers upright. Cheap plastics are easy to spot, though; the Prius Plug-in fails to convey the upmarket feel of the Volkswagen Golf GTE or Mercedes A 250 e.
There are only two trim levels, called Business Edition Plus and Excel, with the former getting dual-zone climate control, smart entry, adaptive cruise control, Toyota Touch 2 with sat nav, DAB radio, Bluetooth, a reversing camera, a colour head-up display, heated front seats and LED headlights. Excel adds front and rear parking sensors, a system to make parking easier, leather upholstery and a JBL stereo upgrade with 10 speakers.
It's easy to get a good driving position, but the seats are rather firm, flat and unsupportive. This isn't too much of an issue when you hop in for a short drive across town, but becomes noticeable on twisty roads or long motorway drives. Here, the Prius Plug-In generally impresses with how smooth and quiet it is, but the one fly in the ointment is the road noise from the fuel-saving tyres, which can frustrate.
Practicality & boot space
The Prius Plug-In only has four seats, but is otherwise reasonably practical
There's no getting away from the fact the Prius Plug-In is less practical as a result of its fuel-saving battery pack. For a start, there's no middle back seat, so the Plug-In is actually a four-seater to make room for the complicated electronics required for the car to function.
Instead, the middle section has been turned into an armrest and two cup-holders. Like the regular Prius, rear headroom is also tight for adults, while front occupants should find they have plenty of room.
The boot floor has been raised by 160mm to accommodate the battery, so shrinks to 360 litres. Still, this is 10 litres more than the Hyundai Ioniq Plug-in and unlike the Hyundai, there's a dedicated place to neatly store the charging cable. It also beats the Volkswagen Golf GTE and SEAT Leon e-Hybrid, although it's worth noting all three competitors have five seats and more rear headroom.
Reliability & safety
Toyota's Safety Sense equipment is fitted as standard to help avoid collisions
The standard Toyota Prius has been well received by customers, coming 16th out of the 75 cars covered in our 2020 Driver Power owner satisfaction survey. Reliability was given a high score, and just 6.8% of owners reported at least one fault in the first year of ownership, compared with 28.1% for the Volkswagen Golf. Customers were delighted with the engine, gearbox and low running costs, but were less impressed with the infotainment system.
Independent crash-test body Euro NCAP awarded the Prius five out of five for safety. It performed especially well for adult occupant protection (92%), while receiving 82% for child occupants and 77% for pedestrian safety.
The Prius comes with Toyota Safety Sense as standard. This is a raft of systems designed to help avoid and mitigate accidents by alerting you or even applying the brakes automatically. It can monitor the road ahead for obstacles or pedestrians and keep you from straying out of your lane.