Used Volkswagen Passat buying guide: 2010-2015 (Mk7)
Classy saloon is economical, spacious and good to drive
The Volkswagen Passat has long been a favourite with company car users and fleet managers; it's fuel efficient, comfortable to travel in and spacious inside, which makes it a great mile-muncher. These same qualities make it an impressive family car, too, and with the introduction of the eighth-generation model, the Mk7 version now makes an even better used buy.
Despite Volkswagen's reputation for being a little frugal with standard equipment on its cars, all Passat models come with a decent amount of kit and luxuries.
Volkswagen Passat Mk7 history
The Passat Mk7 was launched in October 2010 and wasn't vastly different from the outgoing model. It looked more modern and had extra equipment but its basis was in the Mk6. Both the saloon and estate versions were available immediately and there was a choice of three trims, called S, SE and Sport.
The engine range comprised two petrols and three diesels. The diesels were by far the most popular, with Volkswagen offering buyers a 104bhp 1.6-litre Bluemotion option (Bluemotion indicating it's the most frugal of the range) and a 2.0-litre TDI with either 138bhp or 168bhp. Those opting for petrol power could choose between a 120bhp turbocharged 1.4-litre and a 158bhp turbocharged 1.8-litre engine.
The SE trim was replaced by Highline in October 2012, and in May 2013 a turbocharged 158bhp 1.4-litre TSI replaced the larger 1.8-litre petrol engine. The introduction of this engine coincided with a sporty R-Line spec that included styling tweaks to give the car a more muscular look.
Executive and Executive Style trims were introduced in 2014 and replaced the Highline and R-Line trims. These cars came laden with kit as a sort of last hurrah for the Mk7 to give it a final boost of appeal while the Mk8 waited in the wings.
Which is the best Volkswagen Passat Mk7 model?
The diesel engines are all strong performers and return impressive economy. While they are the best fit for the mile-munching character of the Passat the TSI petrol engines are actually very good too. Nevertheless, Volkswagen confirmed the overriding popularity of the diesel models when it introduced the Mk7's replacement, which doesn't offer a single petrol engine.
If you want a Mk7 with an automatic gearbox, you're in luck, as plenty were sold with the excellent twin-clutch DSG with steering-wheel shift paddles – it's a decent alternative to the manual if you .
Entry-level S trim includes alloy wheels, climate control, all-round electric windows, an eight-speaker stereo and a USB input, plus curtain airbags including the rear windows and ESP (electronic stability program).
SE spec adds automatic wipers, cruise control, DAB radio and Bluetooth, while Sport comes with sports seats and firmer suspension, plus privacy glass.
Highline models include font and rear parking sensors and the R-Line comes with a sporty bodykit and bright xenon headlights. Executive trim features leather upholstery as standard.
Running costs
Volkswagen's pricing for Passat servicing depends on whether you go for the fixed or flexible servicing regime. The former is recommended for people who drive fewer than 10,000 miles per year but do so in shorter trips and town driving, which puts more strain on the car's mechanicals. This schedule requires a visit to the service centre every 12 months/10,000 miles. Flexible servicing is recommended for people covering plenty of miles; the car's sensors will tell you when servicing is required and that's likely to be every two years/18,000 miles.
Partnership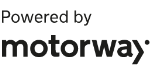 Need to sell your car?
Find your best offer from over 5,000+ dealers. It's that easy.
The checks alternate between minor and major versions, at £140/£180 for the fixed plan and £180/£340 for the flexible one. After a Passat's third birthday, the prices drop to £149 and £299.
A fresh cambelt is needed on all diesel engines every five years or 130,000 miles. Petrol TSI units are belt driven. Replacing the belt costs £732 on a Passat less than three years old. After this, the cost drops to £519 and includes a new water pump. Fresh brake fluid is every three years, then every two years at a cost of £59 a pop.
How much should I pay?
Many Mk7 Passats on the used market have done a lot of miles thanks to their lives as company cars. A 100,000-mile, 1.6-litre TDI BlueMotion on a 60-plate will cost around £5,000, while lowering the maximum mileage to 60,000 will send the price up to around £7,000 for the same spec car on a 61-plate.
Most used Passats on the market will have diesel engines. Find a petrol model and it's likely to have the 1.8-litre TSI engine underneath the bonnet. This will cost you about £8,000 as an 11-plate car in Sport trim with 30,000 miles on the clock. An automatic model is likely to cost around £200-£500 more than a manual, while an estate will be £500-£700 more than the equivalent saloon.
Recalls
The seventh-generation Passat has been recalled just the once so far. This recall affected Volkswagens vehicles fitted with the 2.0 TDI engine and built between the start of 2009 and the end of 2011 – which meant not only the Passat but also the Golf, Tiguan, Scirocco and Eos, with a total of 33,719 cars affected. The problem involved leaks from the high-pressure fuel pipes, and was solved by attaching anti-vibration weights to them.
Alternatives
The Volkswagen Passat is a car that straddles the boundary between the upmarket sector that includes models such as the Audi A4 and BMW 3 Series, and cars seen more as workhorses like the Ford Mondeo. Many buyers looking at the Passat are likely to consider cars in both camps.
The Audi A4, for example, has a high interior and is available with four-wheel drive, while the Mondeo is bigger inside than the Passat, cheaper to buy and comes with more standard equipment.
You might also want to think about the Honda Accord, Mazda 6 and the Skoda Superb, all of which are reliable and well equipped. There are plenty of BMW 3 Series and Mercedes C-Class cars available to buy used, too, so you may want to consider these if you have a little more to spend.
Verdict
The Volkswagen Passat Mk7 is a pretty conservative choice and but it's very dependable and a great all-rounder.
Steep prices and buyers' high expectations when buying the Passat new are to blame for the car's slightly underwhelming performance in our recent Driver Power customer satisfaction surveys, as is the fact that used bargains are hard to find.