UK car insurance groups: how they affect your insurance premiums
The Association of British Insurers rates all cars in the UK in car insurance groups from 1 to 50. We explain what they mean for you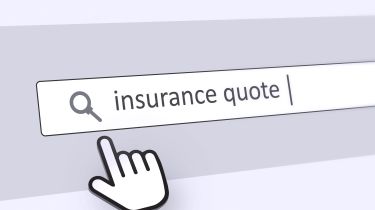 After buying a car one of the biggest expenses you're likely to face is the cost of insurance. To make finding a car that will offer the best value for money a little easier, every car on sale in the UK is rated from group 1 (the cheapest) to group 50 (the most expensive).
Finding the cheapest insurance quote for your car each year can be a difficult task. Insurance companies are businesses which need to maximise their profits and so won't offer their best deals right away – it's down to each individual motorist to find the best deal possible each year.
Various factors are taken in to account when calculating insurance premiums: these can include the driver's age and experience, whether they have any points on their licence, how many miles the car will cover, the driver's job, the type of use the car will be put to and where it will be stored at night. However, while all these points are important, one of the overriding factors in the cost of car insurance will be the insurance group it falls into.
How does the ABI decide on its insurance groups?
Working alongside industry bodies such as Thatcham Research, which specialises in vehicle safety, repair costs and security, the Association of British Insurers (ABI) is able to determine which insurance group each car falls into. The primary factors in determining insurance groups are the amount of damage a car is likely to suffer in a collision and the potential costs involved in its repair. These aren't the only criteria though, as the ABI also considers the following items:
List price: A vehicle's price when new is considered for potential insurance payouts in the event of a total loss claim.Vehicle Performance: Each individual car's vital statistics are taken into account, with its top speed and 0-62mph time being the most important criteria.Price and availability of parts: Thatcham has a database of the 23 most often damaged items, which it uses to compare between models and manufacturers. It's similar to the way that the Treasury uses its list of goods for its inflation calculations.Cost to repair: Thatcham determines the cost of the parts and labour that would be required to return a vehicle to its pre-accident condition. To do this it carries out its own low-speed (usually 15km/h) crash tests to see how much damage is caused in a typical accident.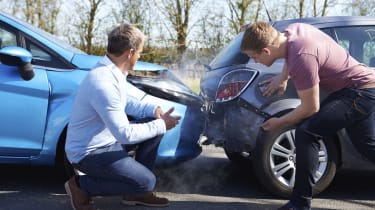 These are the basic criteria with which Thatcham and the ABI determine a vehicle's insurance grouping, but other factors are also taken into account. If driver aids are fitted as standard equipment on a model – an automatic emergency braking system, for example – this can result in a car dropping by one insurance group.
Are there other factors that determine the ABI ratings?
While vehicle security has improved significantly over the last decade or so, theft is still one of the main reasons for an insurance claim. As a result, Thatcham looks at how easy a car is to steal and this has a bearing on its insurance group.
Vehicles with an excellent security rating can drop an insurance group, while those with a below-par rating can go up a group. The following letters are used to indicate a vehicle's security rating:
E: Exceeds security requirement. Insurance group lowered.A: Acceptable security: Insurance group stays the same.D: Fails expected security standard: Insurance grouping raised.U: Unacceptable security level: Insurer may insist on additional security measures.P: Provisional: Vehicle not yet fully tested by Thatcham.G: Grey import: Vehicles not originally sold in the UK aren't given a Thatcham rating as they are untested; Insurer determines insurance category based on its experience.
A car's grouping can change after Thatcham has assessed its security. For example, a group 15 car (based on repair costs, performance, price etc.) with an E security rating could drop to group 14E, while a car with a poor rating could go up a band to group 16D.
Not all manufacturers charge the same for parts and labour and this also has an effect on insurance groups. For example, an Audi A4 and a Skoda Octavia – both powered by the same 148bhp two-litre diesel engine – have very different insurance groups. The Skoda starts in group 18E while the Audi is in group 22E.
There can be quite a large variance in insurance grouping, even for the same model with the same engine. Purchase price comes into this, but more expensive models also tend to be more likely targets for theft, while plusher exterior parts will be more expensive to replace. The new Ford Focus is a case in point – for the 123bhp 1.0-litre Ecoboost Focus, the entry-level Style is in group 13, the sporty ST-Line X model is in group 16 and the top-of-the-range Vignale is in group 18.
Are insurance groups the only factors to consider?
While knowing which insurance group a car falls into is one part of the insurance puzzle, it's not the only factor to bear in mind. While insurers will use the ABI groupings to form the basis of its insurance quotes it also uses its own experience. It may reason that a sportier-looking model is more likely to attract 'boy-racer' types, even if it has no more performance than the same model in a more run-of-the-mill guise.
Carbuyer's best cheap-to-insure cars
As a result, younger drivers can be potentially penalised for buying a sportier looking model that an insurance company may believe is more likely to be involved in a crash. While insurance groups are a guide to potential costs it must be stressed that you should get firm quotes for any potential purchases prior to signing on the dotted line.
Use the comparison sites to find out which companies are offering the best deals, but don't let that be the end of your research. You may find that phoning insurance companies or insurance brokers will pay dividends, while fitting a black box that monitors your driving can also reduce costs.
While insurance is a major cost to be taken into consideration, it's worth making sure you factor each car's economy, road tax and potential maintenance costs into the equation. It might pay to buy a car with a slightly higher insurance cost if that money can be recouped by having a car with lower running costs in other areas.
The history of insurance groups
Car insurance groups have been part of the motoring landscape for the past 50 years or so and insurers base their premiums on these groups. While insurance for cars has been mandatory since before the second world war, cars weren't classed in groups until the 1970s when the industry deemed they were needed as a means by which drivers could compare likely costs. Initially there were nine insurance groups and broadly speaking the more performance a car offered – and the higher its likely repair cost – the higher its insurance grouping would be.
While this made potential insurance costs easier for drivers to understand, the system was refined in the 1990s when cars were categorised into 20 groups. It wasn't until 2009 that the ABI introduced the group 1-50 ratings system that we're familiar with today. The much-expanded number of groupings now allows insurers to differentiate between different versions within the same model range.
For example, within the Volkswagen Golf line up the insurance groupings range from group 10 for an 84bhp 1.0-litre TSI model all the way to group 39 for the 306bhp 2.0-litre Golf R. And no prizes for guessing that the higher the insurance group, the more the car will cost to insure.
Kia EV4 SUV to take on the Volvo XC40 Recharge
Kia EV4 SUV to take on the Volvo XC40 Recharge
Best new car deals 2022: this week's top car offers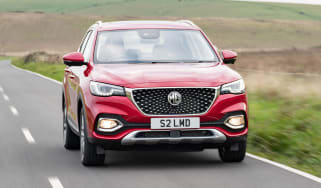 Best new car deals 2022: this week's top car offers
Top 10 best electric family cars 2022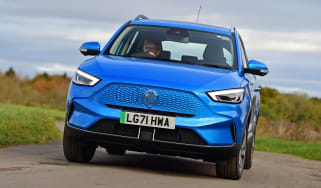 Top 10 best electric family cars 2022