Ex-Motability cars: should you buy one?
Some ex-Motability cars can be excellent value, but make sure you do plenty of research before you buy one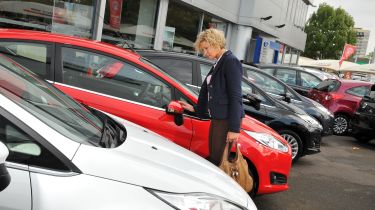 When buying a used car, an ex-Motability car could be a good option. The Motability Scheme allows disabled people to lease a brand new car using their mobility allowance. After three years, the car is given back to the charity and sold on, typically to auction houses who then sell them to dealerships.
If a car you're thinking of buying was previously leased under the Motability scheme, the dealer should confirm this for you. Alternatively, you can also check the details of the previous owners in the V5C logbook. Motability customers never own the car, so the company will be the registered owner with the DVLA. In most circumstances, you'll be buying a three-year-old car, as that's when Motability leases end.
As with buying any used car, there are advantages and disadvantages to buying an ex-Motability car after three years, so make sure you take the time to examine the car thoroughly and check its service history. Motability cars should have only been serviced by a main dealer at the predetermined mileage or intervals set out in the service book because under the scheme, all servicing costs are included.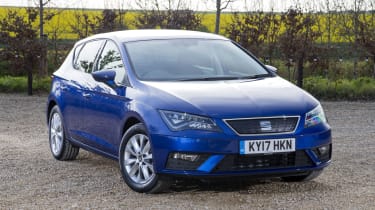 Advantages
Don't be put off by cars that have previously been driven by a Motability customer. They usually represent great value, as most are cheaper than identical cars that were not leased by Motability customers. Although the scheme gives a yearly mileage allowance of up to 20,000 miles, most Motability drivers don't get anywhere near this figure, with most cars having been driven very few miles in the three-year lease period.
It's also worth remembering that not all Motability cars are modified with special adaptations, either. Motability cars don't have to be driven by the disabled person themselves - a carer or relative can be put on the insurance to drive them around.
Disadvantages
In some cases, low mileage can be a double-edged sword. If the car is incredibly low mileage for the age, it can sometimes be worse than a high-mileage car. It'll mean that the vehicle has been sat unused for long periods of time, or that it's only been driven regularly for shorter journeys. This can damage components or cause them to wear out quicker in some cases. Depreciation might also be steeper than a non-Motability car (it might be worth less when you sell it on again), but that's essentially factored into the lower price you'll have paid.
You also need to think about how the car might've been used in its previous life. While we're sure many Motability customers will take care of the car as if it's their own, you can guarantee that some customers will treat the car differently because it's not theirs. You're also allowed to smoke in a Motability vehicle because it's classified as private use.
As a result, go over the car with a fine-toothed comb. Look for any scratches or repairs to the paint or bodywork, as this can be an indication that the car may not have been cherished. Once any adaptations are taken out, you could be left with holes or stress points in the interior, so make sure you check the interior panels, dashboard controls, and switches are in working and in good condition.
We've heard reports of missing service histories and lots of repairs needed, but this will obviously vary from car to car. It's not the end of the world if the service book is missing; if you know which main dealership it was serviced at, they can find out when it was serviced by looking at their online records. Many will also be able to send you a replacement service book with the right date stamps in it.
Should you buy one?
However, this also stands for any other used car that you're looking at, as condition and service history will be different on every vehicle. Our advice, then, is to carry out all the research you can on a car you're interested in. Make sure you take it for a test-drive, see it in the daylight and don't rush into anything. For extra peace of mind, you may decide to have it inspected by an external company like the AA - reputable sellers will allow you to do this no problem.
So if you find an ex-Motability car that ticks all the boxes and seems to have been looked after, there's no reason not to choose it over any other vehicle. You could save yourself quite a lot of money and still get a brilliant car.
New Toyota GR86 unveiled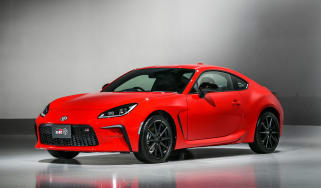 Best new car deals 2021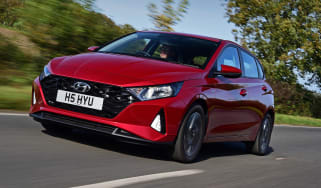 New Skoda Kodiaq unveiled for 2021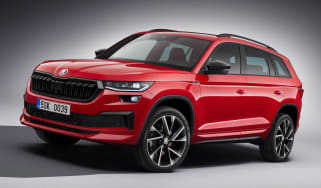 New Skoda Kodiaq unveiled for 2021