Top 3 used diesel commuter cars for £15,000
Dear Carbuyer, I'm looking for an economical diesel saloon for my everyday commute - what is out there for £15,000?
As things begin to return to a new 'normal' after two years of uncertainty and lockdowns, many of us are heading back to the office for work. Of course, for some this means a long journey every day, so they need a car that can take the edge off the monotony. If you, like our reader, have £15,000 to spend on a good diesel commuter car, then read on to see what we've found on the used market. But first, what were we looking out for?
Given a commuter car is typically driven at least five days a week, it needs to be something you want to spend time in. For example; some cars such as the Ford Focus will make each commute more exhilarating with an involving driving experience, while others like the Skoda Octavia will satisfy with a comfortable ride and a tech-filled interior.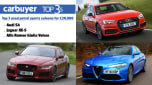 Top 3 used petrol sports saloons for £20,000
Image is another important aspect of a good commuter vehicle. If you are frequently visiting clients or going on long business trips, a car that exudes prestige should strike all the right notes as you swing into the corporate car park. 
Finally, a commuter car must be affordable to run. While some drivers will be able to claim their fuel costs back on business expenses, many will have to stump up the cash themselves. For years commuters have chosen diesel cars for their inherent efficiency and low fuel consumption, which helps keep additional expenses to a minimum. 
Despite this, new diesel cars have fallen out of favour, hobbled by both emissions scandals and the appeal of sophisticated hybrid and electric models, which can be even more cost effective to run. However, many of these hi-tech machines are still expensive to buy, plus those that need charging can be impractical if you don't have a driveway or garage. More importantly, the continued unpopularity of diesel means prices are lower than ever, making them a top choice for those wanting to save cash on their commute.
We've taken all of these aspects into consideration and picked three strong contenders for your next diesel commuter. All of our choices take a different approach, yet fulfil our reader's needs of a fuel-sipping diesel saloon. If you're after a brand-new car for work, then check out our list of the best models on-sale today. If not, keep reading to see our top pick.
The driver's choice: Mazda 6
FOR: Direct steering, smooth powertrains, strong interior
AGAINST: Not the most economical, smallest boot
The Mazda 6 is a handsome saloon with a good blend of driver involvement and comfort. Its suspension minimises body roll without crashing over potholes, while the steering is direct, and the diesel engine is frugal. The slick manual and smooth automatic gearboxes also impresses, as does Mazda's 4th-place finish in our 2021 Driver Power customer satisfaction survey.
Inside, the Mazda 6 is solid and well made, with high-quality materials on show throughout the cabin, and a sleek, distinctive design. A seven-inch infotainment system sits proud of the dashboard, and while it's not as slick as the VW's unit, it's simple and intuitive to use. Rear legroom is pretty good, although headroom is tight for taller passengers. Boot capacity is the smallest here at 480 litres, but fold the back seats down and this increases to a more impressive 1,632 litres.
Partnership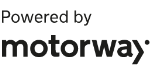 Need to sell your car?
Find your best offer from over 5,000+ dealers. It's that easy.
Your £15,000 buys a 18-plate 2.2-litre Skyactiv-D auto with 35,000 miles in Sport Nav trim, featuring a reversing camera, dual-zone climate control and a heated steering wheel.
The practical choice: Volkswagen Passat
FOR: Spacious rear seats and boot, refined, comfortable
AGAINST: Steering lacks feedback, cabin short of flair
Although the Passat is pleasant to drive, it doesn't reward as much as the Mazda 6. Its steering, for example, is perfectly accurate yet lacking a little in feedback, while the gearboxes are strong, but lack the finesse of the units in its Japanese rival. Ride quality is a big win for the Passat, though, and its overall refinement and the lack of road noise are also impressive.
What the Passat's interior lacks in flair, it makes up for with a clean design, and it's made from high-quality materials. The ergonomics are sound, too, while the neatly integrated touchscreen is both rich in features and easy to use. Legroom in the back isn't the best in class, but it's still impressive, and rear headroom is good as long as the car doesn't have the optional panoramic sunroof fitted. You also get an impressive 585 litres of boot space, which rises to 1,152 with the rear seats folded flat.
For £15,000, you can get a 17-plate Passat 2.0-litre TDI automatic with 40,000 miles and in SE Business trim, fitted with heated seats, sat-nav and adaptive cruise control.
The economical choice: Kia Optima
FOR: Solid interior, great infotainment, excellent economy
AGAINST: Uninspiring to drive, lack of storage
The Kia Optima is by no means unpleasant to drive, but it's not memorable. There's plenty of grip and the steering is accurate enough, but it's lacking in feedback, while body lean is more prominent than in the VW and Mazda. The Optima is well suited to a motorway commute, though, thanks to its soft suspension. It's not as refined as the Passat, but it's good enough.
Given that it's sturdy and good quality, if a bit bland, the Optima's interior is similar to that of the Passat. One highlight is the touchscreen infotainment system – Kia regularly scores well in this area in our Driver Power surveys, and the Optima's strong set-up is no exception. The rear seats in the Optima are impressive as well: there's enough legroom and headroom for two tall adults to sit comfortably. The Kia's 505-litre boot capacity sits between the Mazda's and the Volkswagen's, but when the rear seats are folded down, they don't lie as flat as they do in the Optima's two rivals here.
For just under £15,000, you'll get your hands on an 18-plate Optima 1.7-litre CRDi manual with 35,000 miles in 3 trim, which gives you a Harman Kardon stereo and a reversing camera, plus Apple CarPlay and Android Auto functionality.
Carbuyer's choice:
The Mazda 6 is proof that business travel does not need to be boring. The saloon's striking looks are more 'concept-car' than 'commuter-car', plus its interior feels well-built and is a pleasure to spend time in. Although not the most economical choice here, the 6 still returns over 50mpg, which is only slightly less than the Passat. Finally, a comfortable yet involving drive means the Mazda feels like a sports car compared to the somewhat boring Kia, making the motorway miles simply melt away.
Looking for add some luxury to your commute? Check out our list of the Top 10 best large executive cars