Toyota Corolla saloon review (2019-2021)
"The Toyota Corolla saloon offers Prius-efficiency in a practical, stylish and cost-effective package"
Pros
Reliability
Value for money
Low running costs
Cons
Tight rear headroom
Poor infotainment system
Lack of luggage space flexibility
It's no secret that the saloon market has contracted in the UK over the past decade as buyers flocked to hatchbacks, estates and SUVs for various reasons, including their added flexibility. The decision to sell the Toyota Corolla saloon here - alongside the Corolla hatchback and Touring Sports estate - could, therefore, be seen as a strange one.
There's method in the madness, however, as the end of the Toyota Avensis saloon means the four-door Corolla is a timely model to plug a gap in Toyota's range. Sales aren't expected to be stratospheric but Toyota hopes the Corolla saloon will soak up many of the 4,000 annual Avensis purchases that were made largely by loyal taxi drivers and business users who appreciated that car's reliability and low running costs.
Like the Touring Sports, the saloon also has a stretched interior compared with the hatchback, so rear knee room is improved for back seat passengers. Headroom is still on the tight side, though, especially compared with models like the Volkswagen Passat from the next class up. The Corolla saloon's 471-litre boot looks good on paper, and will accommodate quite a few suitcases, but, like all saloons, it's the relatively small boot opening that hampers practicality. Awkwardly shaped items will fit more readily in the larger hatchbacks of the estate or hatch.
Because of its relatively niche status, Toyota is offering the Corolla saloon in a slightly pared down format. It's only available with the 1.8-litre hybrid petrol already seen in the Toyota Prius, with 120bhp and a CVT automatic gearbox, along with three out of four trim levels: Icon, Icon Tech and Design. The car is not quick - 0-62mph takes around 11 seconds - but it is economical, and should prove bulletproof in reliability terms. These are attributes that should endear it to its core customers.
MPG, running costs & CO2
Impressive efficiency and low maintenance should keep bills low
As a number of customers look for an alternative to diesel, Toyota's years spent developing petrol hybrids put it in a strong position. And here, in the Corolla saloon, you're effectively getting exactly the same powertrain as the Toyota Prius but in a more practical - and some may argue better-looking - package.
Fuel-efficiency barely suffers either because on the same strict WLTP combined cycle the Corolla saloon manages up to 65.5mpg, next to a maximum of 68mpg for the Prius. With almost identical CO2 emissions too (83g/km and 82g/km respectively on 17-inch wheels), both models fall into the same 19% Benefit-in-Kind (BiK) band for company-car drivers.
The Corolla's figures are better than most diesel rivals can manage under WLTP, and Toyota reckons that careful drivers will be able to complete as many as half of their urban miles using just electricity. Road tax costs £130 a year and maintenance costs should be softened by the hybrid powertrain, with modest power and regenerative braking helping tyres and brakes last longer. There's no clutch to wear out in the CVT gearbox either.
Engines, drive & performance
Accept the hybrid's laid-back approach and it's smooth and relaxing to drive
There are no fixed gears in the CVT automatic, so acceleration has a 'rubber band' feel; when you put your foot down, the car gradually builds momentum to catch up. It results in smooth acceleration and works best around town and on the motorway, where the revs can sometimes dip as low as 1,000rpm during cruising.
Accept this laid-back approach to driving and you'll get on well with the Corolla. Don't buy one if you like feeling highly connected to the engine, or if you live in the countryside and your local roads are steep and twisty. When pushed hard, the Corolla's engine revs flare as the gearbox sends more power to the front wheels. The car takes 11 seconds to go from 0-62mph but help from the electric motor and a lack of gearchanges makes it feel a bit nippier in town than that figure suggests.
Partnership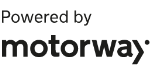 Need to sell your car?
Find your best offer from over 5,000+ dealers. It's that easy.
We enjoyed Toyota's latest chassis in the Corolla hatchback, and it's impressive here too. There's plenty of bite as you turn into corners, not much body lean and lots of composure. It feels capable of coping with a lot more power without any fuss.
Interior & comfort
There's plenty to like inside the Corolla, but the infotainment system isn't impressive
The Corolla saloon's interior is almost a carbon copy of the hatchback's, so it also shares its advantages and disadvantages. The materials and overall feel inside are a significant improvement on the Auris and Avensis, and a match for the Mazda3 Fastback and Hyundai i30 Fastback. There are plenty of squidgy finishes and neat design touches, but with an unfussy simplicity and toughness that should stand up to family life.
In light of the good aspects of the interior, it's even more of a shame that the infotainment system lacks the smartphone connectivity (Apple CarPlay and Android Auto) of most rivals. In its native mode, the graphics and user experience are clunky and prone to freezing.
Equipment levels are generous, with LED headlights, heated front seats, DAB radio, a rear-view camera and dual-zone air conditioning all standard. Icon Tech adds sat nav and voice control, along with a seven-inch display between the instruments and parking assistance. Design includes 17-inch alloy wheels, automatic wipers, folding door mirrors and rear privacy glass.
Ride comfort is perfectly acceptable, sitting somewhere between the sharp-edged Ford Focus and softness of a Volkswagen Golf, but tyre roar tends to be the most audible noise inside - particularly at motorway speeds.
Practicality & boot space
Spacious with a decent boot, but not as versatile as the hatch
Saloons aren't quite as versatile as five-door hatchbacks, crossovers or estates, and that has hampered their popularity in recent years. However, if a saloon works for your particular set of circumstances, then the Corolla should suit you very well. The front seats offer a good range of adjustment, so you can easily get comfortable behind the wheel, but the main advantage is for back seat passengers.
The saloon and Corolla Touring Sports estate share a longer wheelbase (the gap between the front and rear axles) than the hatchback, improving knee room for passengers in the back. This is especially welcome as it's rather cramped in the hatch, which is far from being as roomy as rivals like the Skoda Octavia. The only downside is that the relatively low roofline of the saloon impedes headroom for taller occupants.
Outright boot space stands at 471 litres, beating the 361-litre boot of the hatch. It also puts it ahead of the Mazda3 Fastback (419 litres) and Hyundai i30 Fastback (450 litres). While overall space is good, the small boot opening makes loading certain items more difficult and there's no option to fold the rear seats down to expand boot space.
Reliability & safety
The Corolla saloon is easy to justify in terms of safety and dependability
Toyota and its upmarket sibling Lexus have become synonymous with reliability, and regularly perform well in customer satisfaction surveys. While the Corolla is still very new, it shares a great deal with the Toyota Prius hybrid and Toyota C-HR crossover, which came fourth and 14th respectively in our most recent Driver Power owner survey. The Prius was also one of the most reliable models surveyed, with just 6.1% of owners reporting a fault within the first year.
None of the new Corolla family have been tested by Euro NCAP yet, but Toyota's cars usually score the maximum five stars. All the latest safety kit is fitted across the board, not just on top versions.