Electric Vauxhall Mokka-e VXR and Corsa-e VXR models due
VXR badge to return in 2022 on fast versions of Vauxhall's electrified models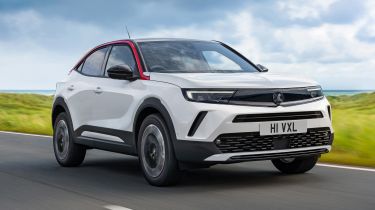 Corsa-e, Mokka-e and Vivaro-e VXR models planned
May not accelerate any quick than standard models
High-performance Astra PHEV likely
Vauxhall will bring back its famous VXR badge next year but with a different performance focus than before. Instead of high-power petrol-engined cars, the brand's electric and hybrid models will get the VXR treatment. The new Vauxhall Mokka will be the first car to wear the badge in the brand's current range.
Speaking to our sister site AutoExpress, Vauxhall's managing director Stephen Norman said: "We will introduce a VXR Mokka early in 2022 and it will be with an electric engine.
"[In terms of] top speed on a circuit and out-and-out acceleration, I think we have got more than enough. But we can add performance to the car in other ways.
That suggests Vauxhall is planning to offer upgraded suspension, brakes and software changes on VXR models, to set them apart from the standard cars. With a 0-62mph time of nine seconds, there's certainly room for quicker acceleration in the Mokka-e, but making it more powerful would likely affect the car's 200-mile range.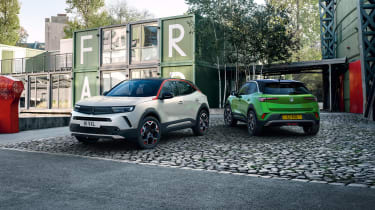 The Vauxhall Mokka-e VXR will pack sportier styling, with bigger alloy wheels, a racier body kit and VXR badges all likely to feature. We expect the VXR badge will gain a new colour scheme to highlight the electrification. Inside, a VXR model would likely have sports seats, alloy pedals and unique graphics for the infotainment system.
Both the Vauxhall Corsa-e and the Vauxhall Vivaro-e van will also gain VXR models. A VXR-badged van might seem a strange combination, but the market for sporty-looking vans is clearly strong, given the wealth of aftermarket styling options for Ford Transits and Volkswagen Transporters.
It's thought the VXR badge will also be used for hot plug-in hybrid models, with the next-generation Vauxhall Astra set to boast an electrified hot hatchback version. The most likely powertrain is the one from the Vauxhall Grandland X Hybrid, which mates a 1.6-litre petrol engine with either one or two electric motors, giving 225 or 296bhp respectively.
If the Vauxhall Astra VXR uses the latter of these two options, it'll have around 50bhp more than existing plug-in hybrid hot hatches, such as the Volkswagen Golf GTE.
Vauxhall Corsa and Corsa-e prices reduced for 2021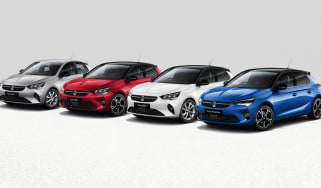 Vauxhall Corsa and Corsa-e prices reduced for 2021
Best small electric cars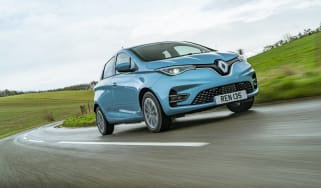 Peugeot e-2008 vs Vauxhall Mokka-e: specs comparison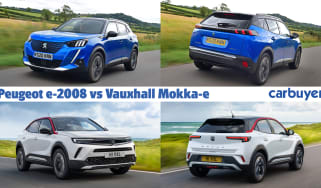 Peugeot e-2008 vs Vauxhall Mokka-e: specs comparison
New Renault 5 electric car on sale by 2025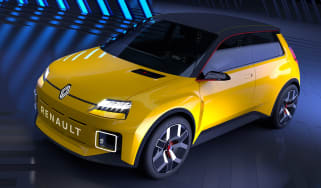 New Renault 5 electric car on sale by 2025
Best small SUVs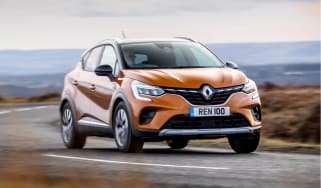 Best first cars