Used Audi A1 review: 2010 to 2019 (Mk1) - Engines, performance and drive
The Audi A1 is decent to drive, but rivals are much more fun. The Audi makes up for that with some great engines
The Audi A1 is designed to feel like a bigger car than it really is – not in terms of parking and fitting through city streets, but in terms of comfort and quietness. It's still as easy to drive as any other supermini, but since it has a high-quality interior and the petrol models are very quiet, it can seem more like a more expensive, larger model while you're driving. That's the best part about the A1's driving experience.
What is the Audi A1 like to drive?
The Audi A1 is decent to drive, but it's put to shame by its biggest rival, the MINI hatchback. It's less exciting to drive than the MINI, while the Ford Fiesta and DS 3 are also more fun, even if they don't have the Audi's upmarket feel. This is mainly because the Audi has numb steering and isn't as grippy as its rivals in corners.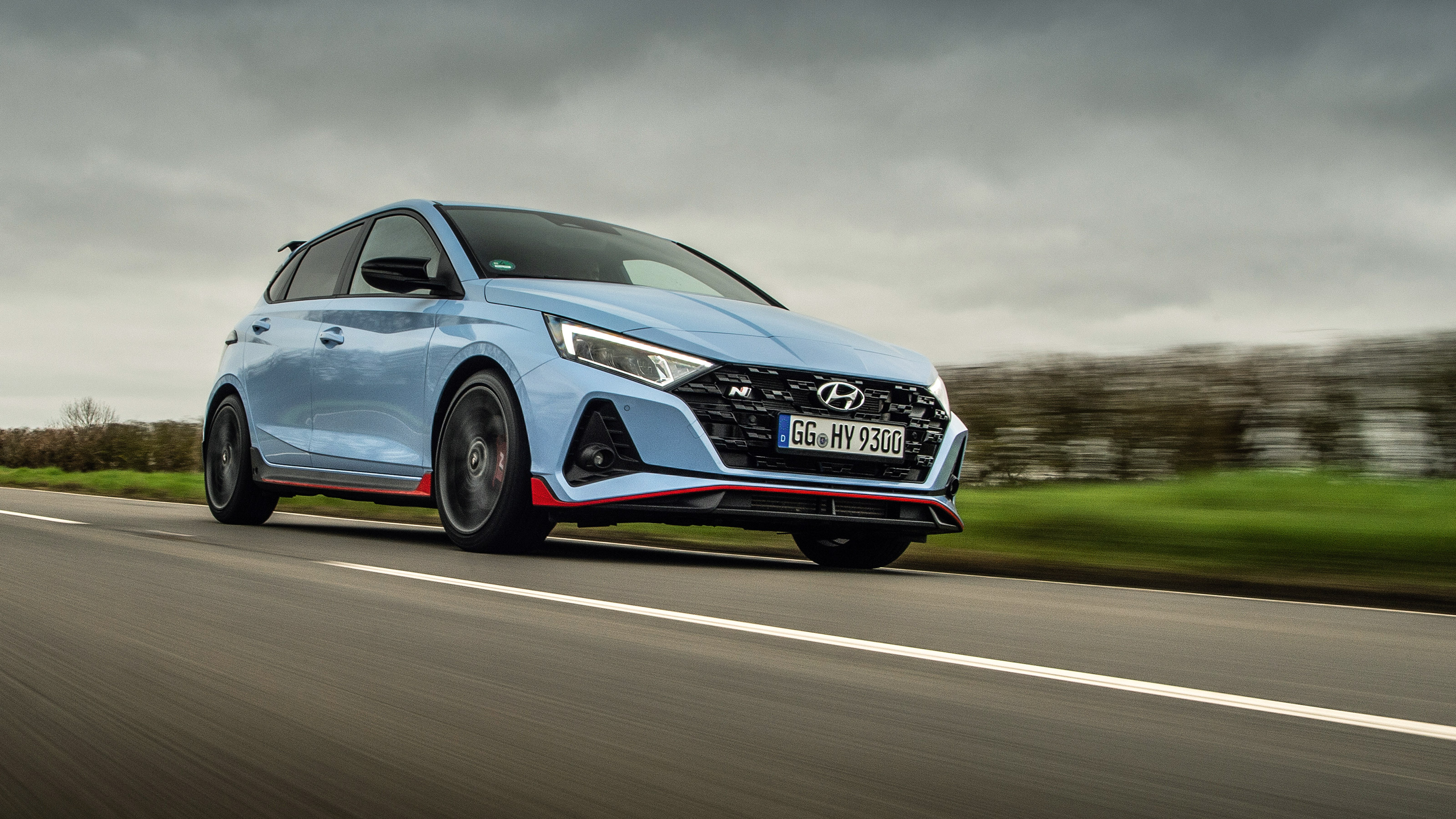 Top 10 best hot hatchbacks 2022
Nevertheless, the A1's steering is responsive and it can be an enjoyable car to drive along a winding road. The suspension is quite firm on the SE model, but firmer still on the S Line trim, which can crash over bumps and is generally quite uncomfortable. Some owners will have chosen softer suspension but with the equipment of S Line trim, so look out for these when shopping around.
Which engine should I choose?
The Audi A1 with a small 1.0 or 1.4-litre TFSI petrol engine offers the best blend of comfort and handling for Britain's bumpy roads – so these are the models we recommend. Acceleration from 0-62mph in the 1.0-litre TFSI takes 10.9 seconds but it's much quicker with the 1.4-litre TFSI, which takes 8.8 seconds.
The 94bhp 1.0-litre turbocharged petrol is quiet and responsive, while the noise it makes doesn't intrude into the cabin too much. It delivers enough power to feel very nippy around town and is only sluggish if revs drop below 1,500rpm, where the turbo isn't as effective. Even then, the engine quickly picks up speed and remains quiet as you accelerate. The 1.2-litre petrol that was available on early models shares a lot of the 1.0-litre engine's traits, so it's also worth considering.
The 1.4-litre is quiet and smooth – it's the standout engine in the A1 range in performance terms. It's neither as powerful nor as flexible as the three-cylinder engines in the MINI Cooper and DS 3, and though there was a more powerful version available for a short time, it's not really worth seeking out.
The 1.6-litre diesel model manages 0-62mph in 9.4 seconds, but it doesn't feel as smooth as the petrols and is rather noisy. However, it makes more sense if you plan on making a lot of long motorway trips.
Most cars were available with a manual gearbox, which is easy to use and smooth, but there are plenty of versions that use a seven-speed S tronic automatic gearbox. The S tronic can shift gears very quickly and works well on the move, but can be a little jerky during low-speed manoeuvres.
The Audi S1 is a very different proposition. It's the only A1 fitted with Audi's quattro four-wheel-drive system and has a 2.0-litre petrol engine that produces 228bhp. It launches itself to 62mph from rest in 5.8 seconds and has a top speed of 155mph. It's fast and fun but not very comfortable.