Used Audi A1 review: 2010 to 2019 (Mk1) - Running costs, MPG, CO2 emissions and insurance
The Audi A1 is a lightweight car with some efficient engines, so it will be very cheap to run
The combination of the Audi A1's small size and efficient engine range makes it a good choice for buyers who value excellent fuel economy. But while the most efficient A1 returns very competitive figures, it still trails the most economical cars in the class – the MINI and DS 3.
All Audis came with a three-year or 60,000-mile warranty, which is exactly the same as you got with a Volkswagen Polo; it means there aren't any first-generation models still available with factory warranty, as the very latest models were sold in 2018. You can buy fixed-price servicing from Audi but since it's a premium brand, you'll pay a bit more to maintain an Audi A1 than, for example, a Ford Fiesta.
How much does a used Audi A1 cost?
Since the Audi A1 is a premium supermini, it will cost a bit more to buy than an equivalent Ford Fiesta or Vauxhall Corsa. You can check current prices on Buyacar – the Audi A1 is about on a par with its main rival the MINI for prices, although that car's option packs make it harder to compare prices. This is because the Audi was sold with normal trim levels from new, while the MINI was sold as a base model that you add option packs to, which muddies the pricing waters on the used market a little bit.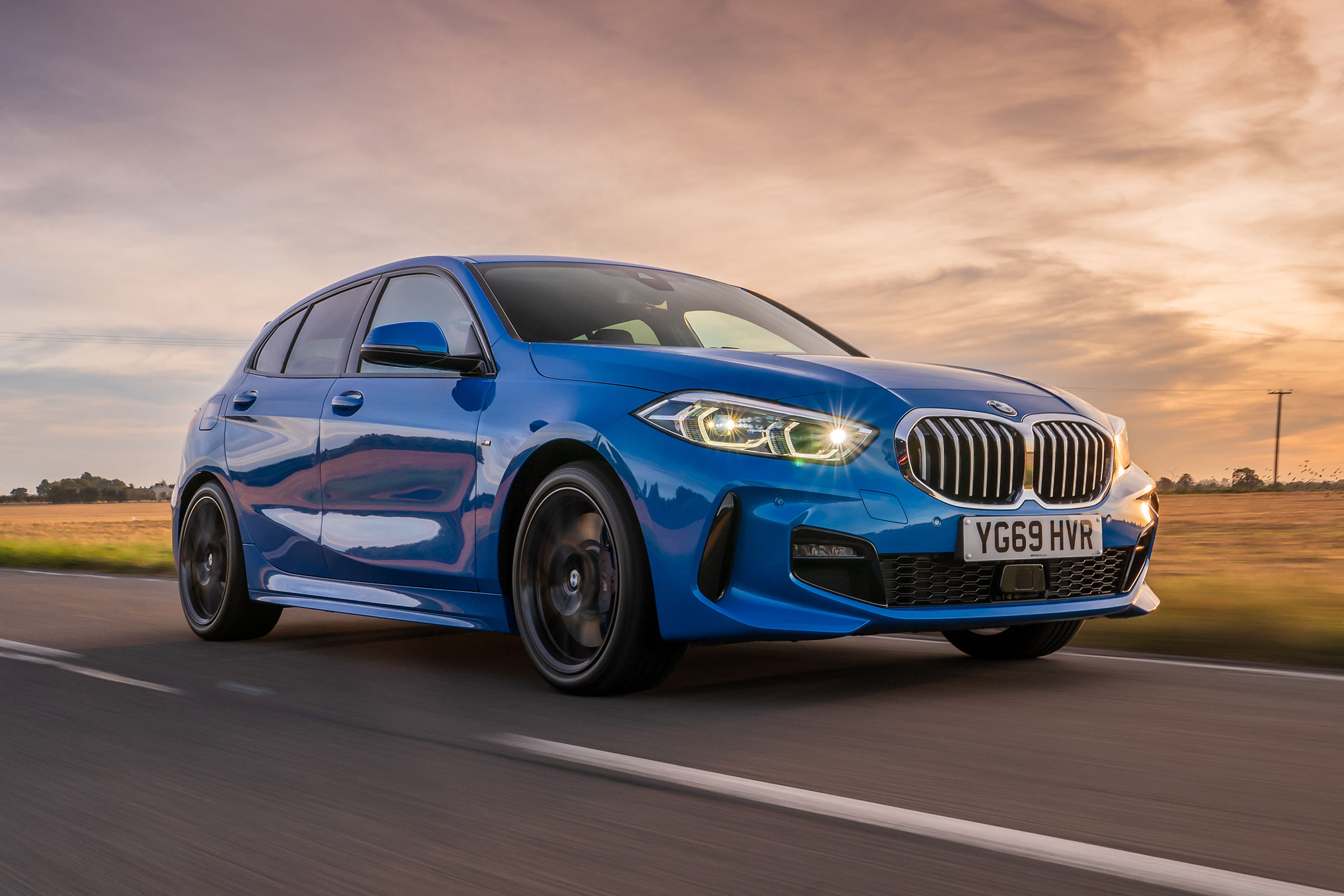 Top 10 best luxury small cars 2022
Audi is considered a premium manufacturer, which means its cars usually have strong resale values. There's plenty of demand for secondhand A1s, so most models held around 50 per cent of their value after three years of ownership. This compares favourably with the DS 3, for example, which was only worth around 40 per cent of its as-new price after three years.
High used Audi A1 prices mean that if you buy one and plan to sell it on again in a few years, you may not lose as much money as you would with a rival car. However, since most of the first-generation A1's value has already dropped away, it's not as significant as with a newer car.
Check our sister site BuyaCar for the latest Audi A1 Mk1 prices...
What's it like for fuel economy, emissions and tax?
The 1.6-litre diesel engine is the most economical, capable of around 76mpg and with CO2 emissions of 97g/km. However for comparison, the most economical diesel versions of the DS 3 and MINI hatchback both manage 83.1mpg. The larger 2.0-litre diesel returns about 69mpg and emits 108g/km of CO2, so it's efficient considering its punchy performance.
Petrol engines are well suited to the A1, as the diesel engines are a bit noisy. There's a 94bhp three-cylinder 1.0-litre petrol, plus a 1.4-litre with 123bhp. Each can be chosen with automatic or manual transmission, and the 1.4-litre model's cylinder-deactivation tech means it can return around 60mpg. Earlier cars had a very quiet and smooth 1.2-litre petrol that was manual only, but the newer 1.0-litre was more efficient.
The entry-level 94bhp 1.0-litre turbo engine can return 67mpg, with CO2 emissions of 97g/km, while the 1.4-litre petrol can return around 56mpg and emits between 115 and 120g/km of CO2. Automatic models' CO2 emissions are fractionally lower.
Road tax costs £155 a year for late models built after 1 April 2017, but most were made before then and so tax will be based on emissions. This means the 1.0-litre petrol and 1.6-litre diesel models are free to tax.
How much will it cost to insure?
The cheapest A1s to insure are the ones with the least powerful 1.0-litre petrol engine, which fall into group 15, and the 1.6-litre diesel versions, which start in group 14. An early 1.2-litre petrol is the cheapest of the lot, though, because it's only in group 9.
The 1.4-litre petrol models are mostly in groups 16-21, although the most powerful 1.4-litre model sits in group 28, so it'll be one of the more expensive models to insure in the range. The 2.0-litre diesel is in group 21 despite its higher capacity.
The most expensive model to insure by far is the S1 model, which sits in groups 37 and 38 depending on which trim level you choose.