Top 10 best used executive cars 2022
Check out this list of our favourite premium models on the used car market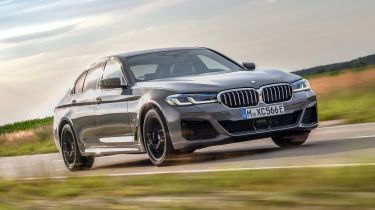 Used executive cars can represent a great proposition for used car buyers for a couple of reasons. For starters, these are cars that represent their respective manufacturers' best design and engineering at the time they roll off their production lines. Secondly, their typically high prices when new mean they often shed value faster than more mainstream models.
So whether you're looking at a nearly-new purchase or something a bit older, executive models are invariably tempting for drivers who enjoy performance and luxury interiors. They're also good for those who want something classy on the drive, as it often takes quite a few years before an executive car starts to look dated.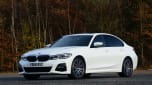 Top 10 best executive cars 2022
It's not all good news; there are also very good reasons that expensive new cars tend to drop in value faster than mid-spec models. High running costs put many people off, as powerful cars typically use more fuel, have bigger service and maintenance bills, and cost more to repair and insure.
However, as long as you have a realistic view of the possible ongoing costs or are a handy home mechanic, it's possible to budget sensibly. Ownership costs can be improved by shopping around carefully and using independent garages to avoid premium franchise servicing costs.
If you don't mind creature comforts one step behind the latest and greatest innovations in a new car, a slightly older executive car can be very enjoyable to own. If you are tempted by a used executive vehicle then read our list below to see our favourites.
The BMW 5 Series is so well established as the default executive car of choice that the used market is brimming with examples. A plethora of specifications from the most basic 520d all the way up to the high-performance BMW M5 are available.
It's been established as the top large saloon car in its class for a long time, ever since the first generation was introduced all the way back in 1972. Since then, the 5 Series badge has stood for superb driving characteristics and powerful engines, premium build quality and luxurious interiors. The current seventh generation is no exception and offers used buyers a typically wide range of petrol and diesel engines, including extremes of efficiency or performance with plenty of options in between.
The latest version arrived in 2017 and was facelifted in late 2020, but a properly looked-after 5 Series of any age won't disappoint.
The fact we've given our two top slots to a pair of BMWs illustrates just how thoroughly the brand understands what it takes in the executive class. Others, such as Audi, Mercedes and Jaguar, have their fans but as we say in our full review 'the brilliant 3 Series is the pacesetter for handling and performance'.
Like its bigger brother the 5 Series, it's fair to say the 3 Series has been the benchmark in the compact exec class since the 1970s, and while competition is tougher than it's ever been, the 3 Series is still the car to beat. Latest versions come with a wide range of  engines, from the 320d, which can return up to 60mpg, to the very quick M340i, but all are thrilling to drive and rewarding to own.
Merc's three-pointed star has traditionally graced the bonnets of more conservative models than its often racier BMW rivals but in recent years the E-Class has evolved to a point where it's almost as rewarding to drive as the 5 Series.
Partnership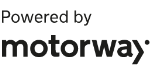 Need to sell your car?
Find your best offer from over 5,000+ dealers. It's that easy.
While it may not have quite as much sporty character, there's no doubting the depth of quality the E-Class provides. The truth is it offers much of the feel of the range-topping S-Class, and its limo-like comfort is enhanced by a luxurious interior that's arguably the best in the business.
The current model arrived in 2017 and, just like the BMW 5 Series, was subtly facelifted in 2020. If you want a characterful yet understated executive saloon that offers peerless cruising ability, superlative technology and lavish comfort, the E-Class is a star performer.
It's possible that Jaguar caught the Germans by surprise when the XE was launched in 2015. Not only did the XE boast stunningly svelte looks, but it drove and handled with a combination of sportiness and luxury that made it a genuine rival to the BMW 3 Series.
The XE was facelifted in 2019 to look even more attractive, with new LED headlamps and bodywork revisions giving the popular Jaguar an extra dose of aggression.
Like the 3 Series, there's a wide range of power options, from the efficient D180 diesel to the 296bhp P300 petrol that also boasts four-wheel drive.
If there's a downside to owning this highly desirable Jag, it's the relatively confined rear seats – blame that on the sleekly tapered styling – and a boot that's slightly smaller than rivals. In other respects, a used XE is tough to beat.
Having initially entered the saloon market against tough competition from the automotive world, Tesla has proven itself to car buyers and the electric-only car company has gained popularity ever since its launch.
With cool, contemporary styling, a minimalist, high-tech interior centred around a 15-inch touchscreen, engaging handling and mind-bending acceleration available from its instantly responsive electric motors, the Model 3 has all the elements of a credible compact executive designed to take on the BMW 3-Series, Merc C-Class and Jaguar XE. It's not all perfect, as Tesla has yet to quite master the build quality the Germans can muster, and the ride quality isn't as plush either. However the novelty value of driving this high-performance EV definitely makes such things easier to overlook.
Range shouldn't be an issue for most drivers, as even the standard Model 3 can do up to 250 miles on a charge, and the Long Range option gives you almost 330 miles.
Company car parks across the nation are filled with the two small executive saloons: the first is the BMW 3 Series already on our list. Second goes to the Audi A4, and the gap to second place has been shrinking recently.
You can't argue with the Audi A4's build quality or fail to be impressed with the depth of its technology, but due to its platform sharing with mainstream VW models like the Passat, the Audi A4 lacks some of the BMW's sparkle from behind the wheel.
On the other hand, if you're looking for a sensible, superbly screwed together executive car with loads of the most cutting-edge tech and a superbly sophisticated cabin, you won't go far wrong with an A4.
'Thor's Hammer' is the nickname for Volvo's latest headlamp design and while the Swedish firm's latest compact exec model can't smash its rivals to pieces with a rumble like thunder, the S60 isn't an option to be overlooked lightly.
That's especially true on the used market, where Volvo's image can mean especially attractive prices compared to German rivals.
You wouldn't pick an S60 over a 3 Series if you want the best in driving dynamics but for classy family transport, the Volvo is really rather good. The exterior design is handsome in an unpretentious sort of way, and the beautiful interiors feature cool, contemporary design that have become a Volvo trademark.
Diesel engines were ditched from 2018, so the options are petrol and hybrid for newer models.
Volkswagen plays second-fiddle to Audi when it comes to badge appeal but the VW Arteon is definitely worth a look if you want a stylish and competent executive model with modern tech and plenty of space.
The Arteon's predecessor was the Passat CC but VW wanted to move away from the Passat's prosaic roots with a 'four-door coupe' model to target rivals like the BMW 4 Series Gran Coupe and Audi A5 Sportback.
The Arteon is certainly a good-looking car and a strong performer, but the relatively conservative interior and a drive that lacks sparkle make it a less desirable option for many.
That said, a decent range of efficient engines, lots of tech and beautiful fit and finish mean the Arteon is a genuinely rewarding option for buyers who value competence over badge snobbery.
Kia's entry into the executive vehicle segment proves that any manufacturer can make a strong show and pull sales away from the established crop if they make a car that stands out from the competition.
Those who overlook the Kia Stinger will be missing out on one of the most surprising luxury GT cars of recent years. The flagship Kia saloon offers eye-catching swoopy styling that's closer to a Porsche Panamera than anything you'd typically associate with the Korean company. It's a strong performer too with a powerful 365bhp 3.3-litre V6 engine option and genuinely engaging rear-wheel drive handling, while the luxurious, leather-clad cabin is stuffed with tech.
The best part? If the Stinger looks great value when new – and it does – wait until you see how little you need to pay for a used example.
Tesla put themselves on the map with the Model S not because it was their first mainstream car, but because of its broad appeal. Mass-produced electric cars were still in their infancy when the car firm announced their all-electric saloon, but today every manufacturer has followed suit and EVs make up the fastest growing segment of the car market.
Early models are still desirable, and compared to some competitors prices will appear high. However, thanks to cheaper home charging, zero VED (road tax) along with no charges for entering low emission zones in cities,  you can soon start to make back your money.
Used car buyers can also make use of the Tesla service centres that are appearing in towns and cities across the UK at an accelerated rate. Early models did have issues with build quality, and parts delivery times can be longer than for some legacy car makers, so it's worth a thorough check and buying the best car you can afford when shopping for an early Tesla Model S.
Our 11th choice – The wildcard
The first electric vehicle from BMW is heading out of production, but the i3 can be a used car bargain. Not only does it have striking looks and a premium badge, but the interior feels upmarket. You can choose between a full EV or a range-extender model,  which has a small petrol powered generator on board for when you need a little extra range and don't have time to stop at a public charger.
Admittedly the i3 won't carry four tall adults in comfort like the rest of these cars, but it drives brilliantly and has all the cache and quality you'd expect from a used executive car. Early models don't miss out on the upmarket feel, but updates in 2016 and 2018 added a bigger battery for more range, so if your budget stretches these may be a better choice.
Interested in a used car, check out our sister site Buyacar for the best deals on used executive vehicles.