BMW 1 Series coupe (2008-2014)
"Want a compact package that's reasonably cheap to run, fun to drive and combines BMW's core values of luxury and sportiness? You need to take a closer look at the BMW 1 Series Coupe"
Pros
Punchy and efficient diesel engines
Prestige badge
Fun to drive
Cons
High price tag
Awkward styling
Rear seats are cramped
If you were being kind you might say the BMW 1 Series Coupe looks a bit awkward from some angles, with a rather peculiar profile, a wide-eyed face and a bulbous rump. Other than the styling, though, there's not a lot wrong with it – and it offers a more involving driving experience than competitors such as the Audi TT and Volkswagen Scirocco.
It's based on the previous 1 Series model, rather than on 2011's new hatchback, but the range of engines is arguably one of the best on the market, with all offering effective performance and class-leading fuel economy.
The driving position is very good and the interior is slightly more practical and comfortable than the hatchback model's. When new, the two-door 1 Series Coupe came in five specifications: entry-level SE, Exclusive, SE, M Sport and Sport Plus. The engines range from the basic 118d diesel up to a 340bhp M Sport petrol version.
This model has now been replaced. You can read our full review of the BMW 2 Series here.
MPG, running costs & CO2
Economical diesels and strong performance
BMW's EfficientDynamics technology has been around for quite a few years now and was included on the 1 Series Coupe. It adds engine stop-start, brake energy regeneration and low-rolling-resistance tyres, enabling the sporty diesels to offer surprisingly low running costs. The most frugal is the 118d diesel, which returns 62.8mpg officially and emits 119g/km of CO2.
Alternatively, the 120d and twin-turbo 123d nearly match the 118d's fuel economy while offering superior performance, so are arguably better. However, while the more powerful petrol engines are comparatively frugal, they still like a drink and you'll need deep pockets to keep some of the more expensive versions running, so choose your 1 Series wisely.
Engines, drive & performance
Superb to drive, with strong engines
No matter which engine you pick, you'll get impressive performance with the 1 Series, and this is true of the Coupe as well. For the best of both worlds, the 120d diesel engine offers a superior blend of economy and performance, returning 60.1mpg and going from 0-62mph in only 7.9 seconds.
Obviously, if you want as much performance as possible, then the 135i can go from 0-62mph in a very speedy 5.3 seconds. This version comes fitted with a firmer suspension set-up as standard, which improves its agility when cornering, but the trade off is that it's more uncomfortable on the UK's ever-worsening rough roads.
Less powerful models are more comfortable because of their softer suspension, but are still surprisingly good fun to drive, thanks to the huge amounts of grip and confidence-giving steering that is available across the 1 Series range. Even the budget-priced 118d diesel engines get up to 60mph in less than 10 seconds.
Interior & comfort
Noisy at times, but very comfortable
Interestingly, in the same driving conditions that make the 1 Series hatchback feel very stiff and send it crashing over large potholes, the Coupe model proves to be much more comfortable. What's even more pleasing is how well BMW has managed to limit the amount of body roll through corners while never sacrificing any of its ability to absorb any bumps in the road. It feels both comfortable and sporty at the same time.
Partnership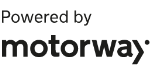 Need to sell your car?
Find your best offer from over 5,000+ dealers. It's that easy.
Be aware, however, that if you're dead-set on any of the top-of-the-range models that their stiffer sports suspension shifts the balance away from the comfort end of the scale, favouring performance and driving thrills. However, whether idling on the driveway or zooming down the motorway, the 1 Series engines are all incredibly quiet. Road noise is fairly evident at high speeds and there's a lot of wind noise on the motorway, which is disappointing from even the lower end of a premium brand like BMW.
Practicality & boot space
A surprisingly practical boot, but the rear seats are short on space
You can't really describe the BMW 1 Series Coupe's compact interior as practical at all. It may well be more comfortable for passengers in the back than the hatchback model, with the back of the front seats specially moulded to create extra kneeroom, but it'll still be an incredible squeeze for even moderately tall adults.
Shoulder room is better, but that's because there are only two seats in the back instead of three. Likewise, the boot offers more than 40 litres of extra space compared to the hatchback, but it's still small, with a total of 370 litres. The split-folding rear seats can be folded down to make room for larger items, but the compact body limits its versatility.
Reliability & safety
Reliability impresses but build quality isn't up to normally high BMW standards
BMW certainly does make solid, reliable cars, but it managed only 15th in the manufacturers' list in the 2013 Auto Express Driver Power customer satisfaction survey – the lowest ranking of any of the premium car companies, with Porsche, Audi, Mercedes, Jaguar and Lexus all placing higher. Meanwhile, the 1 Series itself came 54th in the top 100 cars, which is a disappointing debut, especially when you consider that most cars only go down year-on-year in such polls.
There have been some small criticisms of the build quality inside the 1 Series, but only because it doesn't really live up to the (usually) universally high standards set by BMW. However, it's still leagues ahead of any of its competitors in the class. There have been no major issues, while safety impresses too, with the hatchback model scoring a full five stars in the Euro NCAP crash test despite its small dimensions. It comes fitted with front, side and curtain airbags and electronic stability control as standard.
Price, value for money & options
Try to find a well equipped example
BMW is not renowned for being a budget brand, so most of its cars don't offer you a particularly long list of standard equipment and accessories. Basic equipment, such as alloy wheels, air-conditioning and electric windows, came as standard when the Coupe was new, but if you wanted any extras the list price quickly shot up.
The first owners that threw caution to the wind and opted for the expensive sat-nav also got BMW's sophisticated iDrive system thrown in, which allows you to control everything from the radio to the vehicle setup from one place. BMWs have particularly strong resale values on the used market, so you're likely to get a chunk of money back when the time comes to sell. Plus, the engines on offer are all fairly cheap to run.