BMW X6 SUV - Engines, drive & performance
The BMW X6 is fast in a straight line but it isn't as involving to drive as a Porsche Cayenne
The BMW X6 is a large and expensive model, so only six and eight-cylinder engines are offered, at least for the time being, and four-wheel drive is standard. No plug-in hybrid version has been confirmed yet, but the high-performance 616bhp BMW X6 M Competition has been added to the X6 line-up to take on the Mercedes-AMG GLE 63 Coupe.
Billed as the entry-level petrol model, the xDrive40i is powered by a 3.0-litre turbocharged straight-six petrol engine producing 328bhp. Straight-line performance is formidable with a 0-62mph time of 5.7 seconds, while the eight-speed automatic gearbox offers seamlessly smooth changes.
On UK roads, the X6 xDrive40i is good to drive with noticeably improved body control over the old model. The steering, though, is accurate but lacks overall feel, meaning the X6 offers a decent all-round driving experience with plenty of all-weather grip rather than an immersive drive for enthusiasts.
This is an SUV that's unapologetic about its on-road bias, with aggressive styling and wide performance tyres, along with firm suspension that's more at home on the Nurburgring than a muddy track. Yet despite its advanced M division twin-axle self-levelling air suspension, it does a better job of ironing out road imperfections than cajoling the sheer mass of the X6.
Because of this, we found the M50i model we tested was best as an unlikely hot rod, ideal for cruising and the odd blast of surprising acceleration, but ultimately falling short of the Porsche Cayenne Coupe's sports car-like ability.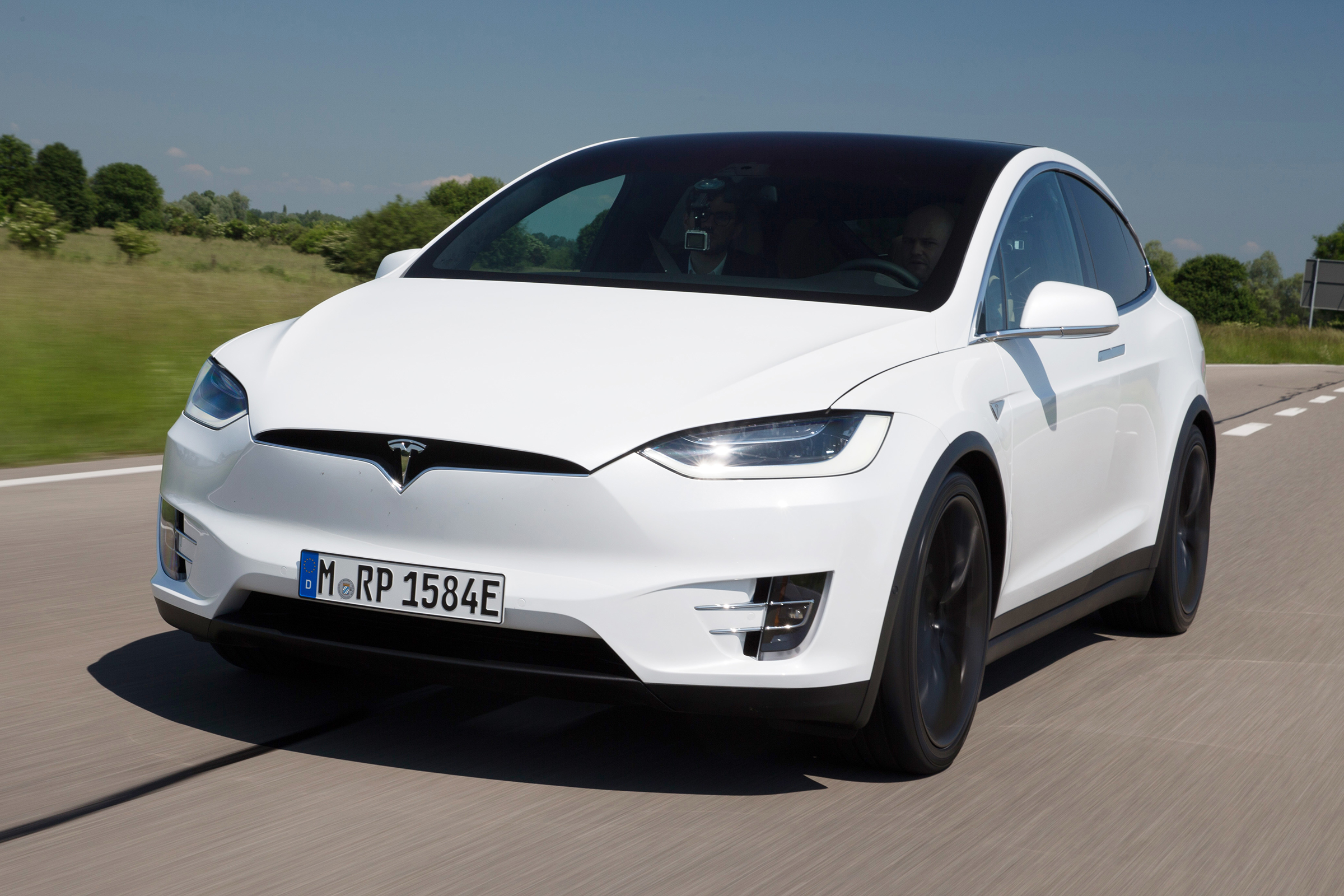 The UK's top 10 fastest SUVs 2022
The flagship X6 M Competition is powered by a twin-turbocharged 4.4-litre V8 petrol engine producing 616bhp, which is shared with the X5 M SUV. With power going to all four wheels via an eight-speed automatic gearbox, it is capable of 0-62mph in 3.8 seconds and an electronically limited top speed of 155mph.
BMW X6 diesel engines
The 3.0-litre, straight-six BMW X6 30d is the most sensible and sedate version, and is likely to be the biggest seller in the UK. It's still no slouch, roaring from 0-62mph in 6.1 seconds thanks to its 282bhp. Above that is the 335bhp 40d, which cuts the 0-62mph time by about half a second. The M50d is significantly more powerful, with 400bhp and a massive 760Nm of torque, although it's no longer available new. Perhaps that's no bad thing, because the 40d is barely any slower off the line and is considerably less expensive.
Petrol engines
If you don't fancy the diesels, the petrol equivalent is the 40i, also measuring 3.0-litres and with six cylinders but with 328bhp. It would still be left trailing by the M50i, which uses a V8 engine and twin turbochargers to do 0-62mph in 4.3 seconds, while its top speed is electronically limited to 155mph.