Dacia Jogger MPV - Engines, drive & performance
Petrol engine provides adequate performance
One look at the Dacia Jogger tells you that it's not going to perform like a sports car. Buyers after a car like this often place the driving experience very low on their list of priorities, so Dacia has tuned it accordingly.
Thanks to its stretched wheelbase and modest 16-inch wheels, the Jogger is very comfortable in town. Hit a pothole and you won't feel it in the cabin as much as in something like a Ford Focus, and generally it's impressive at low speeds and significantly better to drive than many of its van-based rival MPVs. Take a corner too fast, however, and the body will start to lean due to the soft suspension setup, reminding you that the Jogger is at its best at a more relaxed pace.
On faster roads, the Jogger is fairly relaxed at a cruise, with the only interruption being the wind noise from the door mirrors along with some road and suspension noise.
We found the steering to be slightly heavy, which is most noticeable when you're parking or manoeuvring. It's also a little vague, but no worse than any of its rivals. Overall, the Jogger will be a fuss-free way to get from A-to-B.
Dacia Jogger petrol engines
At launch, the 1.0-litre three-cylinder turbocharged petrol engine was the only option. This is a bit more powerful than the one used in the Dacia Duster, with an output of 108bhp, and gets an unladen Jogger from 0-62mph in 11.2 seconds. All petrol Joggers come as standard with a six-speed manual gearbox.
During our test, the 1.0-litre Jogger accelerated nicely from around 2,000rpm, and although we tested the car without a full complement of people on board, the useful low-down power of the engine should have no problems getting it up to speed on faster roads when you are fully loaded. It's not too noisy, either, with just a slight volume increase at higher revs and some engine noise at higher speeds.
More reviews
In-depth reviews
A Bi-Fuel engine option is on the way, and the engine can run on either petrol or LPG. In the Duster, this engine is a little slower than the standard petrol engine, so we'd expect that to be the case here too. But with low LPG prices, it could prove cheaper to run.
Hybrid engine
New for 2023 was a 138bhp 1.6-litre petrol self-charging hybrid engine option shared with the Renault Captur and Clio. This can reach the 62mph benchmark slightly faster than its petrol sibling in just 10.2 seconds. The extra torque from the electric motor should also mean this version of the Jogger will be the best at hauling heavy loads.
While the hybrid Jogger doesn't have an electric range as such, it collects energy when you slow down to assist the petrol engine at speeds of up to 40mph. The engine always starts in electric mode – there's no clutch so the electric motor lets the car pull away – and it can almost be driven using only one pedal like fully electric cars. It mostly feels smooth in its transitions between electric and petrol power, but the latter can occasionally drone when asked to lug the car up steep hills, which is especially noticeable given how quiet the car is the rest of the time.
Partnership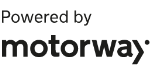 Need to sell your car?
Find your best offer from over 5,000+ dealers. It's that easy.
The electric motor can add a useful burst of acceleration at lower speeds, which is handy when driving in traffic, and it also makes gear changes feel smoother with less of a gap in acceleration. However, the energy regeneration technology has made braking feel a bit less natural than in the petrol model, with a slightly jerky feel on occasion. A 'B' mode is also available that puts more energy back into the battery while slowing down, and means you don't have to use the brakes quite so much.