Ford Puma SUV review
"The Ford Puma is the best small SUV to drive and it's highly rated by its owners"
Pros
Fun to drive
Practical
Good value
Cons
Polarising looks
Limited engine choice
Average warranty
You may remember when the Ford Puma was a sleek, sporty coupe that could turn heads on a high street and wonder why, after a near two-decade hiatus, has Ford attached this name to a small SUV. 
The good news is that while the sleek '90s coupe is long gone, the latest Puma has more in common with its predecessor than you may think. It uses a Ford Fiesta platform and – despite its looks – it is still great fun to drive. The latest Puma has even proven itself in the WRC (the World Rally Championship).
That's really where the similarities end, which is great news for families looking for a fun and affordable small SUV. The Puma sits in the Ford SUV lineup between the EcoSport and Kuga , and while it's based on the Ford Fiesta platform it feels considerably bigger thanks to its sporty crossover stance and a boot that's more spacious than a Focus hatchback.
If there's a class in which a quirky design has proved successful before, it's the one the Puma now finds itself in; the Nissan Juke that effectively kicked off the crossover segment looked like nothing else on sale. That's also true of the Toyota C-HR, even if a few other contenders, such as the Renault Captur, Skoda Kamiq and SEAT Arona, represent more conventional designs.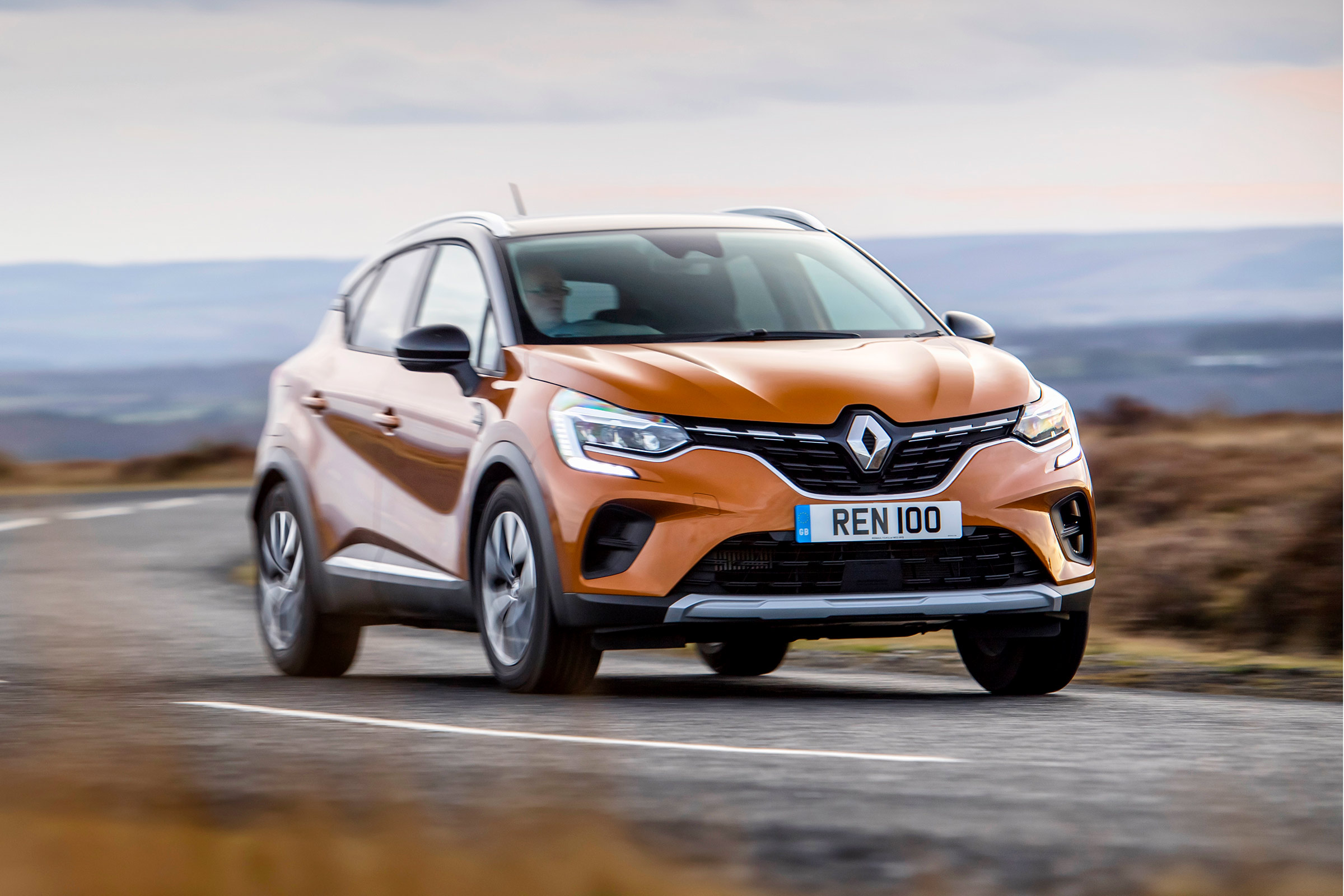 Top 10 best small SUVs 2022
Unlike rivals such as the Juke and Peugeot 2008, the inside of the Puma is much more traditional. Sit in one of the car's seats and the Puma feels a lot like a Fiesta on stilts, albeit a roomier one thanks to extra space in all directions. There's a new digital instrument cluster for the first time in a Ford, but the central infotainment screen is familiar and some of the dark grey plastics are rather unadventurous. At least the infotainment is clear and easy to use.
There are two versions of Ford's 1.0-litre EcoBoost petrol engine, namely the entry-level 123bhp with mild-hybrid tech and a six-speed manual or seven-speed automatic gearbox, and a more powerful variant with 153bhp. This three-cylinder petrol engine is well suited to the Puma's lively character, with the most powerful version offering brisk acceleration from 0-62mph in nine seconds. The mild-hybrid system works effectively to harness the energy usually wasted while slowing down, using it to take some strain off the combustion engine. The resulting figures of around 48-50mpg with CO2 emissions ranging between 127-140g/km make the Puma affordable to run for both private and business drivers.
More reviews
In-depth reviews
It might be fairly tall, but Ford's engineers have worked their magic on the Puma's chassis, and it's a good crossover to drive, with a pleasant manual gearbox, nice steering and little body lean. Know-how and some shared parts with the excellent Fiesta help here, and the Puma feels as engaging as many well-sorted hatchbacks. 
For buyers who want a Puma with more punch, the Ford Puma ST is also available. It uses the same 197bhp engine as the Fiesta ST hot hatch and manages the 0-62mph benchmark sprint in 6.7 seconds.
Titanium, ST-Line, ST-Line X and ST-Line Vignale trim levels are available. Standard kit on the Puma includes 17-inch alloy wheels, cruise control, wireless phone charging and an eight-inch touchscreen with Apple CarPlay and Android Auto. ST-Line adds a sporting makeover and digital instrument panel, while ST-Line X brings part-leather trim, tinted glass and a B&O sound system.
At the top of the range, the ST-Line Vignale gets a model-specific alloy wheel design and tweaked styling with a mix of black gloss and chrome trim. Inside, imitation leather-trimmed seats are fitted, with matching trim on the instrument cluster.
Larger in every direction than the Fiesta, the Puma is big enough to steal some Focus sales, and its 456-litre boot is actually a bit bigger and more practical, with a handy washable storage 'MegaBox' liner, adjustable floor and flexible parcel shelf that accommodates tall items. There's also decent room in the back for passengers, although it misses out on the sliding rear bench of the Renault Captur.
Small SUV sales have been increasing and Ford needs the Puma to clinch as much of the market as possible. Proof of just how important the Puma is was evident when supply chain shortages – that have slowed car production across the industry – meant Ford temporarily stopped selling the Fiesta (one of Britain's bestsellers), but kept building the Puma.