Kia Optima PHEV hybrid (2016-2019)
"The Kia Optima PHEV is a stylish and enjoyable plug-in hybrid, but disappointingly expensive"
Pros
Spacious interior
Quiet on the road
Excellent warranty
Cons
Expensive
Dull to drive
Limited boot space
The Kia Optima is the largest model the South Korean company sells in the UK that isn't an SUV. It's a competitively priced alternative to the Ford Mondeo, Volkswagen Passat and Skoda Superb.
The Optima PHEV steals a march on its Ford Mondeo Hybrid rival, though, by being a plug-in rather than conventional hybrid. As you'll see, this gives the Kia a big advantage in running costs. Arriving on the scene around a year after the saloon, the Kia Optima Sportswagon PHEV also undercuts the Volkswagen Passat GTE Estate – another plug-in hybrid executive car – and boasts a slightly longer EV range.
The Kia Optima PHEV is a little more expensive to buy than the Mondeo, but because its plug-in equipment allows it to run in electric mode more of the time, its CO2 emissions are far lower. The Optima actually fits into the lowest 9% Benefit-in-Kind (BiK) rating for company-car tax, compared to the Mondeo's 17% figure. Even taking into account its slightly lower P11D taxable value, the Mondeo may cost almost twice as much in company-car tax as the Kia.
If you're a private buyer, the above won't affect you, but you'll still enjoy a hefty saving in fuel if you do a lot of urban driving. The Optima PHEV's claimed fuel economy is 176.6mpg, a figure that takes into account a fully charged battery, allowing the car to operate on electric power alone for a claimed 33 miles. The Sportswagon PHEV is even better thanks to a larger 11.26kWh battery pack, giving it an electric range of up to 38 miles. This boosts fuel economy to an official 201.8mpg.
If you live in town, it's entirely possible that you could commute to work and back without the petrol engine operating at all. If your daily journey takes in faster roads and longer distances, though, you're more likely to experience fuel economy akin to a conventional petrol car. The 1.7-litre Kia Optima diesel is claimed to return 67.3mpg overall, but is likely to be more economical than the PHEV on long motorway runs.
If the PHEV makes financial sense, many of its other attributes will appeal, too. As if to justify its relatively high price, it's loaded with standard equipment. This includes an eight-inch touchscreen infotainment system with European mapping, Android Auto, a 10-speaker Harmon-Kardon stereo, climate control and even a heated steering wheel. There's loads of space inside, too, except when it comes to the boot, which is much reduced in size compared to the diesel version, losing almost 200 litres for a total of just 307 litres. The Sportswagon PHEV retains 440 litres, making it better suited to families.
The Optima PHEV is an easy car to live with in virtually every other respect. Kia put in a very respectable showing in our 2017 Driver Power owner satisfaction survey, and offers the peace of mind of a seven-year/100,000-mile warranty. Meanwhile, a five-star Euro NCAP crash safety rating means it's sure to be a safe way to carry your family. Only a high purchase price really lets it down; the Volkswagen Passat GTE and BMW 330e iPerformance are better to drive, more polished and only a little more expensive.
MPG, running costs & CO2
Great news for company-car users but not as appealing to private buyers
When considering a plug-in hybrid like the Optima PHEV, the headline-grabbing fuel consumption figure is only part of the story. Kia claims 176.6mpg for the saloon and 201.8mpg for the estate, and under certain circumstances these figures can be achieved. However, the question of whether you'll actually save money in the long run may be a more complex one to answer.
Partnership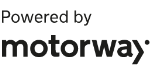 Need to sell your car?
Find your best offer from over 5,000+ dealers. It's that easy.
The biggest winners are company-car users, who pay tax partly based on the CO2 emissions of their cars. The Kia Optima PHEV emits just 37g/km (33g/km for the Sportswagon PHEV), which places it in the lowest 9% Benefit-in-Kind tax bracket. By comparison, the 110g/km figure of the Optima 1.7-litre diesel places it in the 24% bracket. Even once you consider the markedly higher P11D taxable value of the hybrid, it could almost halve your annual company-car tax bill.
The best news is that you'll make this saving irrespective of how and where you drive the car. Private buyers, though, don't necessarily stand to make such big savings.
If you live in an urban area and regularly make short, slow journeys, the Optima PHEV could stand to save you money. If the battery is fully charged before you set off, you can travel for a claimed 33 miles on electric power alone and 38 miles in the estate. If your daily commute is within that distance, and you never exceed 75mph, it's possible that you'll never need to call upon the petrol engine during your daily drive. You're therefore paying only for electricity, a full charge of which costs only a few pounds.
However, If you spend little or no time in start-stop traffic, or your commute to work is more than 15 miles in either direction, the PHEV system will rarely come into play, and you can expect a far less impressive fuel economy figure.
London drivers benefit from Congestion Charge exemption and there's a saving to be made in road tax, because the annual rate for the Optima PHEV is £130, a £10 emissions-linked discount. The PHEV is a little more expensive to insure than other Optimas, owing to an insurance group rating of 25 instead of 20. Servicing costs are likely to be a little higher than other Optimas, too, although a service contract can be arranged to help spread maintenance costs.
Engines, drive & performance
Powerful petrol and electric engine combination doesn't translate to fun behind the wheel
The Kia Optima is a relaxing, comfortable car to drive, and the PHEV version is no different. Compared to the Ford Mondeo Hybrid, the light steering feels a little vague and it's not especially easy to place the car on the road with confidence. There's quite a lot of body lean in corners, too, although the pay-off is that the Optima has a very smooth ride, isolating passengers from the shock of potholes and broken road surfaces.
The Optima PHEV is the most powerful model in the range. It's the only Optima to use a petrol engine – a 2.0-litre four cylinder with 154bhp. That's linked to an electric motor built into the gearbox, which provides a total of 202bhp when they both work together. That healthy power output has a near 1,800kg kerbweight to overcome, though, and the 0-62mph figure of 9.1 seconds won't set your pulse racing. The Optima Sportswagon PHEV is even heavier, adding up to a 9.4-second 0-62mph time.
That said, in electric mode, pulling away from the lights is very rapid thanks to the immediate way that electric motors deliver their power, so it never feels sluggish. Though the Optima compares well as a driver's car against the Toyota Prius plug-in hybrid, it doesn't approach the BMW 3 Series 330e iPerformance plug-in hybrid for fun behind the wheel, and that car doesn't cost a much more.
Interior & comfort
Just as comfortable and even quieter than other Optima models
The Optima ranks as the most comfortable and quiet car the South Korean marque has yet offered in the UK, and the PHEV version has the added advantage of a petrol engine that's much quieter than the occasionally clattery 1.7-litre diesel. There's very little intrusive noise from the wind or tyres at cruising speeds, and when electric mode is engaged around town, trickling along in slow traffic is almost silent.
The interior is nicely presented, too. The dashboard is well assembled out of high quality soft-touch plastics, although it can't quite match the tactile appeal of the Volkswagen Passat GTE. The layout is sensible and controls are intuitive to use, the biggest difference between the PHEV and other models is the replacement of its rev-counter with a dial that shows how efficiently the car's battery reserves are being used.
The Optima PHEV is lavishly equipped, as befits a range-topping model. You get heated front seats and a heated steering wheel, dual-zone climate control, an infotainment system with an eight-inch touchscreen display, DAB radio, Android Auto, sat nav with European mapping, a Harmon Kardon premium stereo with ten speakers, and Bluetooth audio streaming. There's also a reversing camera and front and rear parking sensors.
Practicality & boot space
Plenty of passenger space, but limited room for luggage
The saloon should be suitable for the daily needs of most commuters, while permitting longer family trips, too. But if you need more room, the Optima Sportswagon PHEV estate joined the saloon in mid-2017.
Whether you sit in the front or the back, there's plenty of space to stretch out in. Head and legroom are both generous, although the centre rear seat is a little raised may feel cramped for adults. Occupants will find plenty of handy places to store things like mobile phones and snacks that might be needed en route: there's a lidded central compartment, cupholders built into the centre arm-rest, and the glove box can be cooled by the air-conditioning system.
This helps to make up for the Optima PHEV's rather restricted boot space. While other Optimas have a 510-litre boot, the battery pack eats into a large chunk of that, leaving only 307 litres for luggage. The seats can't be folded down to increase this capacity either. The boot opening itself is quite narrow, so loading isn't as convenient as in some other PHEV rivals. Kia doesn't rate the Optima PHEV saloon as being suitable for trailer towing, either.
For these reasons, the Optima Sportswagon PHEV is likely to be more compelling for many customers. Its boot shrinks by 112 litres compared to the diesel, but that still leaves a reasonable 440 litres to play with. This is 43 litres less than the Passat GTE Estate, but should offer enough room for most eventualities. It's certainly a more useful shape than the saloon, with a larger hatchback opening to load bulky items through.
Unlike the saloon, the Sportswagon PHEV can also tow a medium-sized caravan, thanks to a maximum towing limit of 1,500kg for a braked trailer.
Reliability & safety
Kia has a strong reputation for owner satisfaction, but safety equipment isn't very generous
Although too few Optima owners participated in out 2017 Driver Power satisfaction survey for that model to be specifically represented, owners of other Kia models are generally very pleased with their cars.
Remarkably, Kia finished in third place overall in 2017, behind only Lexus and Skoda. Owners voted the company into first place for the quality of its infotainment equipment and third place for the comfort and design of the brand's interiors.
Of course, the Optima is a very different car to the small hatchbacks and SUVs that make up the bulk of Kia's UK sales, and you may find that the Optima PHEV saloon falls short of meeting the promise Kia's second-place finish in practicality would suggest. Of greater relevance is Kia's reported reliability, with only 10.5% of Kia owners reporting one or more faults in the first year of ownership. Kia covers all UK cars with a seven-year/100,000 mile warranty – a far more generous policy than that of any European brand.
The Optima also scored the full five stars in Euro NCAP safety tests, and the PHEV will be the same. All cars are equipped with a host of airbags as well as mandatory systems like electronic stability control and tyre-pressure monitoring. It's a shame, given the high-tech nature of the PHEV, that autonomous emergency braking isn't offered either standard or as an optional extra.
Price, value for money & options
The Optima PHEV isn't particularly cheap, but it does undercut the Volkswagen Passat GTE
The only major options available for the Optima PHEV are metallic paint, interior and puddle-illumination, as well as things like floor mats and body protection packs that can be installed by the dealer. It's a little surprising when the the Optima GT-Line S comes with autonomous emergency braking as standard, that the high-tech PHEV can't have it as an option.
Even once the UK government's £2,500 plug-in grant is taken into account, the price of the Optima PHEV puts it in very close contention with the BMW 3 Series 330e iPerformance saloon. The BMW is a car that's more enjoyable to drive, at least as well equipped, and has the benefit of the brand's upmarket image. The same is true of the similarly priced Mercedes C-Class 300e plug-in hybrid.
Perhaps surprisingly, the Passat GTE is even pricier than the BMW, making the Optima look better value for money. The Optima Sportswagon PHEV undercuts the Passat GTE Estate by around £3,500.
The Kia Optima PHEV is a very good car, but fails to distinguish itself against the talents of these 'premium' rivals.