Top 3 used hybrid family cars for £26,000: Mitsubishi Outlander PHEV, VW Passat GTE, Kia Optima PHEV
"Dear Carbuyer; I want to replace our diesel family car with a practical plug-in hybrid, and have £26k to spend. What would you recommend?"
It's no secret that diesel car sales are falling in the UK, with a good proportion of buyers opting for alternative fuels. While pure electric cars are gaining a strong foothold, plug-in hybrid cars are also a popular electrified choice with big fuel economy and tax advantages over conventionally engined models. The caveat with plug-in hybrids is that once the battery is depleted, you're basically driving a conventional car with a heavy battery on board so economy can suffer. These vehicles work best for people who do short trips and can charge regularly.
Best hybrid and plug-in cars you can buy today
Combining zero-emissions motoring for short urban journeys and petrol power for those longer trips, cars like the Toyota Prius and Hyundai Ioniq plug-in hybrids have captured the public's imagination. And, while those two models have something of the science-fiction look of an eco-friendly car of the future, there are plenty of other hybrid models that are designed along more conventional lines. The BMW 330e iPerformance and Mercedes C-Class plug-in hybrids offer a little more prestige, too, and sacrifice no style or performance for their extra economy. However, while you'll just about find a used example of either for £26,000, our money would go on one of the three models described below.
Outlander PHEV: The SUV choice
For: Roomy, loads of equipment, off-road abilityAgainst: Drive lacks finesse, no seven-seat option
The Mitsubishi Outlander PHEV was one of the first plug-in hybrids to become really popular, and was the first SUV to use the technology. Its bulky shape allows comfortable seating for five, and its 200bhp petrol-electric power system provides ample power, with four-wheel-drive for tricky road conditions. There's a 25-mile pure-electric range for trips into the city, but you'll need to make frequent use of this facility to get anywhere near the Outlander's 156mpg fuel economy claim. You'll find a 2016 GX4h with less than 20,000 miles on the clock for less than £25,000.
The Outlander PHEV doesn't have the most appealing interior design, with more of a robust feel than one of luxury. And, despite its size, the electrical equipment in the rear means there's no seven-seat option. There's stacks of standard equipment, though, with sat-nav, climate control and Bluetooth all included. The Outlander PHEV has built up a strong reputation for reliability, too, although it's key to make sure that the battery and charging system works correctly on any used example you look at.
VW Passat GTE: the all-round choice
For: Best drive here, classy cabin, strong performanceAgainst: Most expensive of trio, ride can be firm
The Passat GTE is beset by heavy initial depreciation, which is bad news for the first owner but will be appreciated by anybody looking for a second-hand example. We found a 2017 GTE estate, with only 16,000, for sale within our £26k budget, and that's a great price for a classy, good looking and practical plug-in hybrid. The GTE drives well, with a 0-62mph time of 7.6 seconds, but some families may wish for a softer ride. Urban dwellers will love its 31-mile all-electric range, though.
It's a great-looking car inside, too, with a welcoming interior that'll please with its quality feel. There's not as much standard kit as the Outlander PHEV, but Bluetooth connectivity and climate control are present and correct, and you'll find much more if the first owner ticked a few option boxes on the order form. There's loads of space inside, and while its 483-litre boot is a bit smaller than the regular Passat's 650 litres, it's still a practical, useful shape. The GTE hasn't been around long enough for many, reliability problems to surface, but we have heard of occasional electrical niggles.
Kia Optima PHEV: The Value choice
For: Comfortable, refined, lots of kit for the moneyAgainst: Soft handling, lacks Passat's performance
Partnership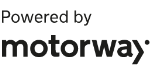 Need to sell your car?
Find your best offer from over 5,000+ dealers. It's that easy.
Despite having more of a "value-for-money" image than the Volkswagen, few could accuse the Optima PHEV of being short on style, especially if you opt for the sleek Sportswagon estate model. It looks great inside and out, and it's PHEV credentials include an urban all-electric range of 38 miles – more than the VW or Mitsubishi can manage. It's not the sportiest PHEV choice, but comfort is the Optima's strong suit. We found a 2017 PHEV Sportswagon for £23,800, with only 5,000 miles showing.
The Sportswagon is relatively rare, but its elegant shape and handy boot design make it worth seeking out, although its 440-litre luggage capacity is rather smaller than the 552 litres of conventionally powered versions. There's plenty of space for occupants, though, and the materials used are among the nicest Kia has yet offered. There's plenty of standard kit, too. Reliability is hard to gauge, as the Optima PHEV is such a new car. Kia's seven-year/100,000-mile warranty is among the most generous in the business, though.
Engine management light: top 5 causes of amber engine warning light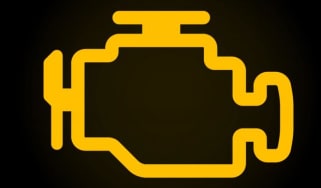 Engine management light: top 5 causes of amber engine warning light
Best new car deals 2023: this week's top car offers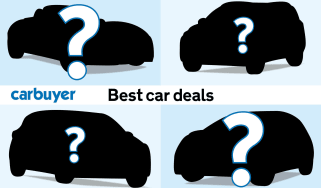 Best new car deals 2023: this week's top car offers
Swoopy new Toyota Sport Crossover Concept to take on Polestar 2 in 2025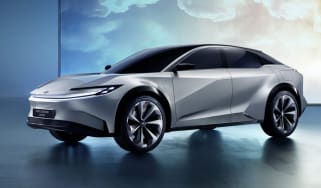 Swoopy new Toyota Sport Crossover Concept to take on Polestar 2 in 2025