Kia Picanto hatchback - Engines, drive & performance
The Kia Picanto is more about ease than fun, but is enjoyable nonetheless
Cars like the Kia Picanto are rarely designed to provide driving fun, but their small size and light weight mean they can have an inherent 'go-kart' appeal to them that enthusiastic drivers tend to enjoy. Fortunately, the latest Picanto is no exception.
The Picanto is more rewarding to drive than its predecessor, partly because the front wheels have been pushed wider apart. This lends the Picanto a fairly athletic stance, and also helps to reduce its turning circle, which makes it more agile when nipping around sharp urban corners on congested city streets. The front and rear overhangs are short and there's great all-round visibility from the driver's seat, so parallel parking is easy – whether you have parking sensors or not. The Picanto is as surefooted around town as the Volkswagen, with light, responsive controls that make nipping around a pleasure.
The Picanto isn't out of its comfort zone if you venture beyond the city limits, either – the body doesn't lean far from the vertical, there's bags of grip from the tyres and corners can be taken with zeal.
The sporty-looking GT-Line model has a subtly re-tuned suspension setup and feels very taut and controllable on the open road, at the cost of a slightly firmer ride. We didn't find it uncomfortable during initial tests on rough roads, although the standard 2 and 3 trim levels are a little more soothing to travel in.
A real highlight of the latest Picanto is its steering, which is responsive and nicely weighted. There's even a standard torque-vectoring system that will brake individual wheels to help keep the car on course in corners – this kind of technology was once the preserve of expensive sports cars, and is still uncommon in this class of car.
The X-Line versions are in some ways the opposite of the GT-Line, with suspension that's raised by 15mm to provide more ground clearance. This is accentuated by extended wheelarches and bumpers, designed to give the Picanto a tough SUV-style look. Of course, there's little real off-road benefit, as the 1.0-litre engine and front-wheel drive are the same as the regular car.
It's a shame its stylish 16-inch alloy wheels also mean there's more road noise and a less comfortable ride than the standard Picanto. It's less comfortable than the Vauxhall Viva Rocks, but more fun to drive, with better steering, more power and a gearbox that's always pleasant to use. Ultimately though, the Toyota Aygo X trumps both overall, with its superior handling and ride.
Kia Picanto petrol engines
The 66bhp 1.0-litre engine is well-suited to urban use but it's also happy on country lanes and not entirely out of its comfort zone when called upon to make a long journey. Its 0-60mph performance is modest on paper at 13.8 seconds, but it doesn't feel at all lethargic when pulling away; it's at higher speeds where acceleration really tails off. In our own testing, we found it could get from 0-60mph in 12.4 seconds, making it quicker than the Toyota Aygo X, which takes a rather sluggish 15 seconds.
Partnership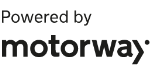 Need to sell your car?
Find your best offer from over 5,000+ dealers. It's that easy.
It can struggle on steep hills though, which is where the extra grunt of the formerly available 84bhp 1.25-litre engine really made its presence felt. It manages 0-60mph in 11.6 seconds, so is easier to drive when merging with fast-flowing motorway traffic, too. It doesn't feel as sweet as the smaller engine, though, and it's not especially enthusiastic to rev.
For a mini-hot hatch feel, there's also the turbocharged 1.0-litre T-GDi engine with 99bhp. That's quite a lot of oomph in a car this small – the Volkswagen up! GTI only has 113bhp – and it feels enthusiastic, and completes 0-60mph in 9.8 seconds.