Mercedes GLC SUV - Engines, drive & performance (2015-2022)
Its diesel engines are smooth, but the Mercedes GLC is more of a comfortable cruiser than an exciting driver's car
Engine choice is reasonably limited in the Mercedes GLC, but the two diesel options are very smooth on the move. All also come with four-wheel drive as standard – a system Mercedes calls 4MATIC. The GLC is almost car-like to drive and as comfortable and sophisticated as a luxury limousine – a happy consequence of sharing a platform with the C-Class saloon.
The GLC is at its best when driven in a relaxed, unfussed manner rather than on spirited back-road jaunts. Although all models have clever dampers as standard, they seem optimised for soaking up bumps and improving ride comfort rather than providing sharper responses. For a truly rewarding SUV driving experience, the BMW X3 and Jaguar F-Pace remain the cars to beat, although in the comfort stakes, the Merc trumps the Alfa Romeo Stelvio. The Volvo XC60 is even more comfortable still.
The GLC leans a little during hard cornering, but not so much as to feel unsettling and less than the Audi and Volvo. The steering is accurate enough, yet feels rather light and requires quite large inputs, so there's little to encourage fast driving anyway. It's far better to ease off the accelerator and cruise, which the Mercedes does very well.
All models use a smooth, responsive nine-speed automatic gearbox, which does a good job of keeping the engine revs low in the interest of fuel economy. The four-wheel-drive system is permanently engaged and uses traction control to ensure a firm grip on the road – any wheel found to be slipping is lightly braked and the engine's power is sent to the wheel on the opposite side to get you moving again.
Mercedes GLC diesel engines
Many people buying an SUV of this size will choose a diesel, and there are two available, badged 220 d and 300 d. Both are different versions of Mercedes' four-cylinder 2.0-litre engine, which is smoother and quieter than the 2.1-litre diesel it replaces, but still slightly more clattery than the best diesel engines found in rivals.
It might not appear like it if you look at the official performance claims, but most drivers will be satisfied with the slower 220 d, and it suits the GLC well. Mercedes claims 0-62mph times of 7.7 for the 200 d and 6.5 seconds for the 300 d, both of which will be more than fast enough for most SUV owners. That means our top pick is the cheaper 220 d, especially as it's now available with every trim level. Unlike the coarse old engine, the GLC 300 d we sampled was as smooth and quiet as a petrol, but with even more urge in real-world driving.
Petrol engines
Talking of petrol, the GLC 300 with 254bhp is available, featuring a new turbocharger, engine design and particulate filter all aimed at reducing emissions. It's also fitted with a mild-hybrid system that can recoup energy as the car slows down, then use it to aid acceleration. The sprint from 0-62mph takes 6.2 seconds, while its top speed is 149mph. AMG models are even faster: the 43 model cracks 0-62mph in under five seconds and the 63 and 63 S reduce this to four seconds or less. With the speed limiter removed, the GLC 63 S will carry on all the way to 174mph.
Hybrid engine
Most plug-in hybrids use a petrol engine, but the GLC 300 de has a diesel engine for long-range economy. The combination produces 302bhp, so the PHEV is quick too – 0-62mph takes 6.2 seconds. The petrol-based GLC 300 e plug-in is a more recent arrival, and it's even faster, taking just 5.7 seconds to get from 0-62mph.
Partnership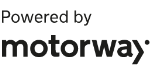 Need to sell your car?
Find your best offer from over 5,000+ dealers. It's that easy.
Its 2.0-litre turbo petrol engine and electric motor produce a combined 316bhp, and it does a good job of prioritising electric power when the battery is charged. In this mode it's almost silent, and even when the petrol engine kicks in it's almost imperceptible. There's also a clever regenerative braking system that can be adjusted using the paddles behind the steering wheel or left to work automatically based on the road and traffic.