Porsche Cayenne S review
The Porsche Cayenne S demonstrates that 434bhp in an SUV is more than sufficient
While the Porsche Cayenne once held the high-performance SUV monopoly, it's now part of an increasingly growing crowd of sporty 4x4s. With the charismatic Maserati Levante presenting a direct challenge for speed and image, and the Lamborghini Urus overshadowing even the Cayenne Turbo for sheer acceleration, the Porsche is under pressure to maintain its appeal.
The latest model gets off to a good start by being far less controversially styled than its predecessor – the Cayenne somehow looks fare more like a Porsche should than its forebears ever did. It's also more individual, inside and out, than the closely related Volkswagen Touareg – a model whose range-topping versions overlap with the lower reaches of the Cayenne range. However, even an entry-level Cayenne manages to feel more special than the most expensive Touareg.
Carbuyer's best SUVs and 4x4s you can buy right now
With an economy-focused diesel model no longer offered in the Cayenne range, every model in the line-up places its focus firmly on performance – even the electrified plug-in Porsche Cayenne e-hybrid . Move further up the range, though, and the Porsche Cayenne Turbo come close to matching the Lamborghini Urus on a dragstrip – 0-62mph only takes 3.9 seconds if you use the optional launch-control system.
Yet despite its outrageous performance, the Turbo isn't our favourite model in the range. There's just as much fun to be had, perhaps even more, in the far less expensive Porsche Cayenne S. Even though its name doesn't mention the word 'Turbo', its 2.8-litre V6 engine actually has two turbochargers to generate 434bhp and a 0-62mph time of 5.2 seconds, which about as fast as most people will ever be able to take advantage of.
In a car that's designed to be used every day, there is definitely such thing as 'too much performance,' but you can use the Porsche Cayenne S' plentiful power on normal roads most of the time. While the entry-level Cayenne can feel a little burdened by its bulk, the S handles that weight easily and provides a far nippier, more agile feel that tempts you to explore the car's handling. You have to spend a lot more to find an SUV of this size that feels any more responsive.
When it comes to equipment, the Cayenne S has pretty much the same long options list as its more powerful stablemates, but you don't really need to tick any of its many boxes. The Cayenne is luxurious and well equipped enough already, with heated front and rear seats, a big 12.3-inch infotainment screen, sat nav and Apple CarPlay compatibility (but no support for Android Auto). There's a space-age feel to the interior, too, thanks to a glossy centre console with touch-sensitive buttons.
There's an eye-watering list of performance upgrades, including Porsche Dynamic Chassis Control, rear-wheel steering, louder sports exhaust systems and even race-track-ready carbon-ceramic brakes. It's very easy to send the Cayenne's price spiralling out of control, but the car is enjoyable enough to drive without any of these gadgets. The off-road package is a more practical option, though, and it's perhaps a shame that adaptive cruise control with lane-keeping assistance is only available at extra cost.
Verdict: 4/5
The Porsche Cayenne S is one of those cars that prove 'less is more', and not only where power is concerned. Not only is the S more than fast enough to be enjoyable, its power and agile handling seem perfectly matched. There seems little wisdom in spending additional money on performance-boosting optional extras, nor stumping up the extra £30,000 Porsche demands for the Cayenne Turbo.
Partnership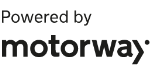 Need to sell your car?
Find your best offer from over 5,000+ dealers. It's that easy.
The Cayenne S is certainly worth £13,000 more than the entry-level Cayenne – it's far more enjoyable to drive and you'll get a large proportion of the extra cost back when it comes to time to sell. However, it's more expensive, and slightly slower, than the Cayenne e-Hybrid, and it's hard to ignore that version's fuel economy advantage. The high-tech e-hybrid remains our favourite model in the Cayenne range.