MoT test extension ends on 1 August
Cars due an MoT before 1 August will still be eligible for six-month extension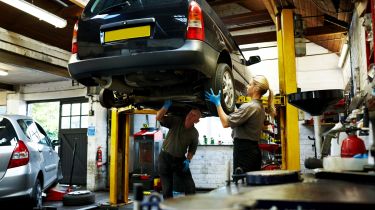 MoT tests were cancelled due to coronavirusOver a million unroadworthy vehicles predicted to rejoin UK roadsMoTs become mandatory again
The MoT test extension ends on 1 August, so the annual test will become compulsory again for most cars. A six-month extension was automatically granted for cars that were due an MoT from 30 March because of the coronavirus outbreak and the closure of some garages.
If your car is due its MoT before 1 August then the six-month extension period still applies, but cars with MoTs set to expire after that date will need to be tested as normal.
An increasing number of cars are back on the road as people go back to work. The Independent Garage Association (IGA) recently called for the MoT extension to come to an end as soon as possible, warning that unchecked vehicles could be unsafe.
Garage chain KwikFit estimates that over a million vehicles granted the extension would have failed between the end of March and May, based on previous MoT pass-rate figures.
Baroness Vere, the parliamentary under secretary of state at the Department for Transport, announced: "As people return to our roads, it is vital that motorists are able to keep their vehicles safe. That's why, as restrictions are eased, from 1 August MoT testing will again become mandatory.
"Garages across the country are open and I urge drivers who are due for their MoT to book a test as soon as they can."
Car dealerships have reopened in most places and driving lessons will restart in England from 4 July.
What are the possible causes of an amber engine warning light?