2022 Mercedes T-Class van-based MPV teased
Mercedes T-Class will be an upmarket rival to the Ford Tourneo Connect and Volkswagen Caddy
Based on the next-generation Citan van
Small petrol and diesel engines likely
Due in 2022
This teaser image gives us our first look at the forthcoming Mercedes T-Class, a van-based MPV set to go on sale in 2022. It'll be based on the Mercedes Citan panel van and will be marketed as a premium alternative to the Ford Tourneo Connect, Citroen Berlingo and Volkswagen Caddy Life.
An image of the car's silhouette is the only one released so far. It shows the bulky van-like shape we'd expect but it appears to have a slightly sloping roofline and wider wheel arches than most van-based MPVs. The brand claims it will be easily recognisable as a Mercedes product, despite its clear commercial origins.
Mercedes develops its smaller commercial vehicles with the Renault-Nissan-Mitsubishi group, so it's likely the next Citan would share plenty with the next Renault Kangoo and Nissan NV200.
This will include its engine line-up, which is likely to consist of a 1.5-litre diesel engine and a 1.3-litre petrol engine. The latter is fitted to a wide range of models from the Dacia Duster to the Mercedes A-Class, although the diesel engine may be a more popular choice - especially if you're planning to load the car up with people or luggage. A fully electric version will also be available but it may not have many direct competitors.
Mercedes has confirmed that twin sliding rear doors will be fitted and has hinted that it will carry the safety features and connectivity technology Mercedes buyers expect. The T-Class may get the twin-screen MBUX infotainment system, as is now fitted to the larger Mercedes Sprinter van.
What does it mean for car buyers?
While it's easy for Mercedes to make the T-Class because it shares so much with the Citan van, it's an interesting decision to target the smaller van-based MPV market. The cars it'll rival are all much cheaper than a normal MPV or SUV, and buyers choose them partly for the value for money they offer. A more upmarket, luxury version seems to go against that ethos, and Mercedes' partnership with Nissan and Renault didn't work out so well last time they made a passenger model; the Nissan Navara-based Mercedes X-Class was withdrawn after just two years on sale.
Read our guides to the best small vans and the cars with the biggest boots.
New 2021 Mercedes SL AMG in development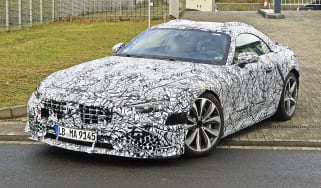 New 2021 Mercedes SL AMG in development
New Mercedes EQS electric saloon edges towards production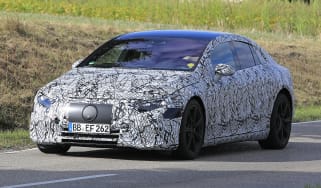 New Mercedes EQS electric saloon edges towards production
Cupra Formentor SUV review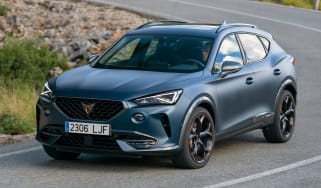 Cupra Formentor SUV review
2020 Volkswagen ID.3 hatchback: base model starts at under £30k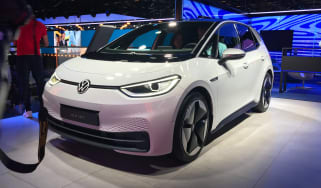 2020 Volkswagen ID.3 hatchback: base model starts at under £30k
Audi Q8 gains plug-in hybrid versions with 28-mile electric range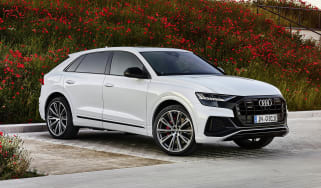 Audi Q8 gains plug-in hybrid versions with 28-mile electric range