New eight-seater Land Rover Defender 130 on the way from £73,895
New Defender 130 will be longer than the upcoming seven-seat Range Rover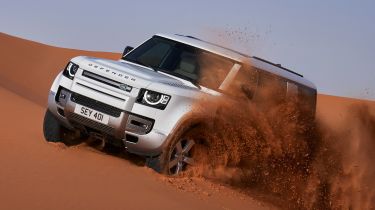 2+3+3 seat layout
34cm longer than the Defender 110
Petrol, Diesel, and Mild Hybrid engines from launch
After strong sales the Land Rover Defender is to gain a third version with the eight seat Defender 130 model. Looking to build on the success of the Defender 90 and 110 models, Land Rover has added 34cm behind the B-pillar with a noticeable difference in the rear overhang. The 2+3+3 seating layout will be standard equipment. However, those looking for extra space rather than extra passengers can remove the third row as a no cost option.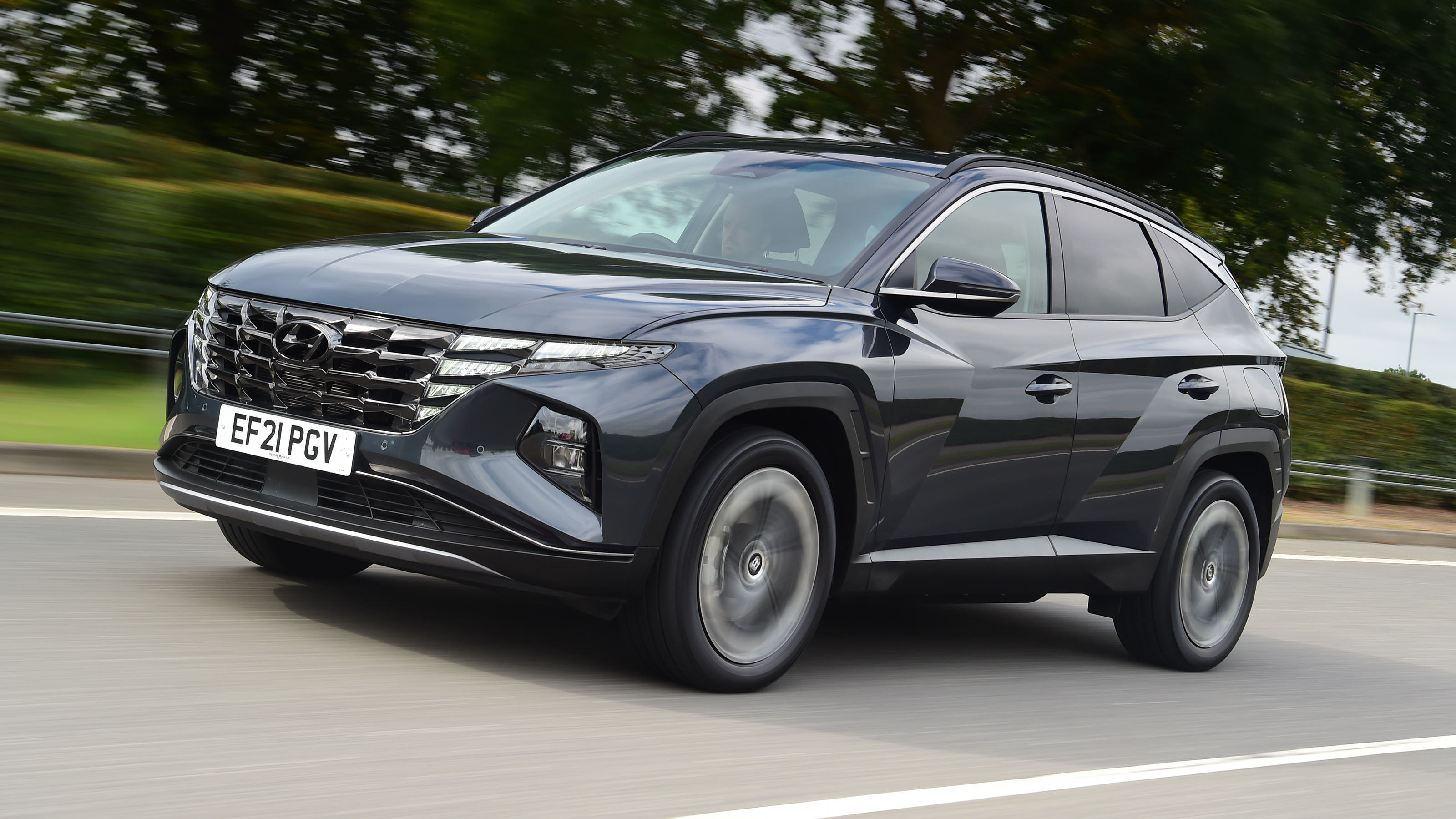 Top 10 best 4x4s and SUVs 2022
Two versions of the 3.0-litre petrol engine will be available in the P300, and P400. The 395bhp P400 will be the most powerful Defender 130 you can buy at launch with a 0-60mph time of 6.3 seconds, whereas the 296bhp P300 completes the same sprint in 7.5 seconds. The D300 is the only diesel offered and matches the P300 for bhp but while managing ten more miles to the gallon with an official WLTP figure of 34.4mpg and a 0-60mph time of 7.1 seconds.
The Defender 130 model will be fitted with the 11.4-inch Pivi Pro touchscreen seen on earlier V8 powered 90 and 110 models. USB-C charging for passengers in the third row is standard with optional heated seats available. It also has good storage space with 389 litres of boot capacity that expands up to 2,300 litres with the second and third row seats folded down. The total length of the Defender 130 is 5,358mm, making it longer than the new seven seat Range Rover. However, Land Rover has managed to retain the same offroading ability with the front and rear departure angles unchanged and along with the 900mm wading depth.
The extended length makes the new Defender 130 incredibly practical and much longer than the Mercedes G-Class. Four trims will be available that will be familiar to Land Rover buyers: badged SE, HSE, X-Dynamic, and X all available from launch. A First Edition will also be available in a choice of three themes that have been carefully designed by Land Rover. Exterior accessories will match the offerings of the 90 and 110 with Explorer, Adventure, Country, and Urban packs all available from launch on the Defender 130.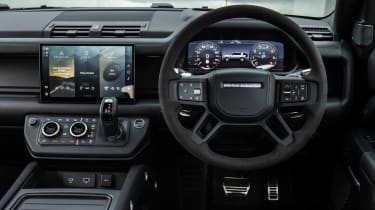 All of this comes after a host of updates to the new Defender line-up over the past few years. The Defender arrived to a mixed reception in 2019, with many praising its off-road capability and hi-tech interior, while others felt it was a departure from the old car's utilitarian nature.
Prices will start at £73,895 for a P300 x-Dynamic SE and go to £100,645 for a P400 X model.
In 2021, the Defender line-up received a small update which introduced Jaguar Land Rover's new PIVI Pro infotainment system, as well as a muscular 5.0-litre V8 model; customers who prefer something more frugal can already choose from a range of petrol and diesel engines, plus a company car tax-busting plug-in hybrid with up-to 27 miles of pure electric range.
Don't quite need the eighth seat? Check out our list of the Top 10 best seven-seaters