New Nissan Juke Hybrid launched
Nissan bolsters its small Juke SUV with a new hybrid petrol engine from the Renault Clio
Up to 54mpg promised
80% of urban journeys can be completed on electric power
Styling tweaks
The Nissan Juke SUV is gaining a new hybrid engine this summer. It's the latest Nissan model to get an electrified powertrain, after the Nissan Qashqai launched with new mild-hybrid engines last year.
Despite not having a large electric-only mileage figure, the new hybrid engine is said to feel like an electric car. It will always start on electric power, and it has an EV mode that can be used to force the car to drive on electric power at lower speeds - which could be handy for driving past schools or in traffic jams.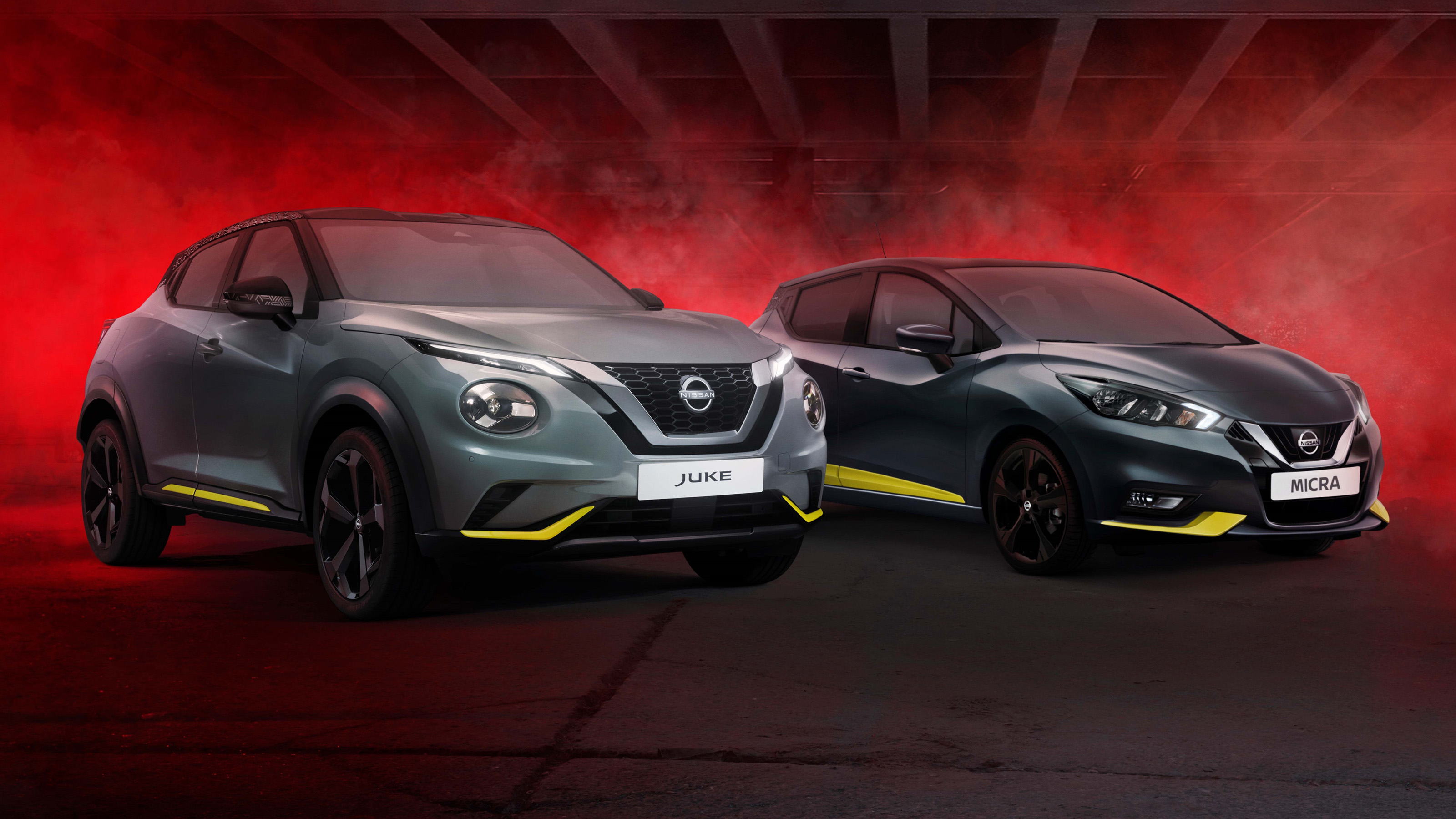 New Batman-inspired Nissan Micra Kiiro joins Juke Kiiro
Nissan says that the Juke Hybrid can run on battery power for up to 80% of the time around town. You can reach speeds of up to 34mph without the petrol engine kicking in, and the car even has regenerative braking like you get on the Nissan Leaf EV - although you can't come to a complete stop without using the brakes. The electric motor collects energy lost when slowing down and feeds it back into the 1.2kWh battery.
Eco, Normal and Sport driving modes feature, with the latter getting a higher level of brake regeneration to enable more electrical energy to help with acceleration.
The powertrain consists of a 93bhp 1.6-litre petrol engine, mated to a 48bhp electric motor and a 20bhp starter-generator borrowed from sister company Renault. The Renault Clio E-Tech hybrid gets a similar setup. Combined, the total output is 141bhp, which is around 25% more power than the Juke's existing 1.0-litre 112bhp petrol engine. Nissan states that the hybrid is capable of up to 54mpg, although final economy figures are yet to be verified.
New instruments show driving information for both petrol and electric components, and there's a mode that shows the flow of the energy you're using. Because of where the battery sits, the boot is over 65 litres smaller than the petrol-powered Juke; its 354-litre space is roughly the same as the Hyundai Kona, and around 50 litres more than the hybrid Clio E-Tech. 
Signifying the Juke Hybrid are new badges, a new Nissan logo and a grille with a smaller opening and a different mesh design. The hybrid doesn't need as much cooling as the petrol engine, so Nissan has fitted an extra trim piece and an automatically opening grille shutter to make it more aerodynamic.
The car's spoiler has been reprofiled for greater efficiency, and 19-inch aero wheels inspired by the electric Nissan Ariya will be available. A new set of 17-inch alloys is also being introduced alongside the hybrid engine.
Nissan is yet to reveal which trim levels will be available on the hybrid, but we'd expect it to be more expensive than an equivalent petrol powered Juke.
Read our guides to the best small SUVs and the best hybrid cars to buy this year.