Vauxhall Insignia Sports Tourer estate (2008-2017) - Engines, drive & performance
Despite being called a Sports Tourer, the Vauxhall Insignia estate isn't engaging to drive. It's a very good motorway cruiser, though
The Vauxhall Insignia Sports Tourer isn't the most dynamic car in its class to drive – if you're after thrills behind the wheel of your family estate, then the Mazda6 Tourer is a better bet. However, the Insignia's steering is sharp and well weighted, the main controls are easy to use and the more powerful engines do give it a decent turn speed, so there's some fun to be found here.
Where the Vauxhall does claw back some ground is on more open stretches of road. The ride quality is very good (although it deteriorates on cars with larger alloy wheels), there's a decent amount of noise insulation and the seats are very comfortable and supportive. If there's one major criticism to be made, it's that the noisy diesel engines can spoil what is an otherwise very refined interior.
There's also an Insignia Country Tourer model, reviewed separately, which is essentially an Insignia Sports Tourer with a raised ride height, all-wheel drive and modest off-roading capability.
Vauxhall Insignia Sports Tourer petrol engines
There are four petrol engines to choose from in the Insignia Sports Tourer, with one of those being reserved exclusively for the flagship performance version that will only make up a small percentage of Insignia sales.
Of the three more realistic choices, the 2.0-litre engine is easiest to recommend. Although the 1.4 and 1.6-litre models are cheaper to buy and run, they aren't as smooth or responsive as the more powerful 2.0-litre. All three petrol engines are fairly quiet, however, which is something that can't be said for the diesels.
If the 2.0-litre petrol engine isn't punchy enough for you, then you'll be happy to know there's a 321bhp engine available in the flagship Insignia Sports Tourer VXR, which we've reviewed separately. As you'd expect, running costs are very high for this model, although it's worth pointing out that no similarly priced estate car is as fast.
Diesel engines
For most buyers, the 2.0-litre CDTi diesel engine will be the go-to choice for their Vauxhall Insignia Sports Tourer. Not only is it available in a variety of power outputs, it's also the most efficient engine on offer – all versions can return over 60mpg, with up to 72mpg being possible from the ultra-frugal 118 and 138bhp engines. There's also the smaller 1.6-litre 'Whisper' diesel engine, which is the most economical. It's not much slower than the 2.0 CDTi units, but it is noisier and has a firmer ride.
Stop-start technology also means these engines also have the lowest CO2 emissions in the range, resulting in low road tax costs. Apart from the non-stop-start 128bhp and 192bhp BiTurbo versions (which cost £110 a year to tax) all CDTi engines cost a more reasonable £20 or £30 a year to keep on the road.
The 168bhp 'Whisper' diesel is the quietest engine in the range but it's also one of the quickest as it sprints the Insignia Sports Tourer from 0-62mph in 9.4 seconds and on to 137mph. As the name suggests, the 'Whisper' engine has been redesigned to make key components quieter on the move. This engine is also compliant with the strict Euro 6 emissions policies.
Partnership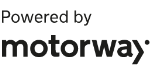 Need to sell your car?
Find your best offer from over 5,000+ dealers. It's that easy.
The 192bhp BiTurbo engine is only available with an automatic gearbox.