How to prepare your car for holidays
If you're driving on holiday, it's worth ensuring you're properly prepared to make best use of your time away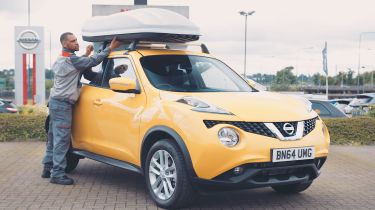 For many families, summer holidays involve packing a car full of luggage and the kids, and getting away from it all for a week or two. Taking the car is often the cheapest and most convenient way of going on holiday, but it's worth considering some extra accessories specific to the task, in addition to carrying out the basic checks you should do before any long drive.
Carbuyer's basic car maintenance tips
Here's our guide to the holiday essentials, some of which will be available from your local dealer.
Car boot organiser
Firstly, get yourself a car boot organiser. You'll no doubt be carrying a lot of gear on holiday, and failure to organise and store it will not only result in a messy boot, but it's also a safety hazard. The last thing you need is your luggage falling out when you open the boot, or poorly-loaded luggage flying forward if you have to brake suddenly.
Bike rack
Any holiday maker will know that hiring a bicycle can be costly, so taking your own bike makes sense. Your local dealer is likely to be able to supply you with the best bike rack suitable for your car – whether it's one for the tailgate or the roof. All racks are safe and easy to attach to your car, freeing up valuable storage space inside. There are of course third-party versions that may be cheaper than the one from your car's manufacturer. These are our picks for the best roof-mounted bike racks you can buy
Roof bars and roof boxes
Roof bars are invaluable for summer holidays, but getting generic ones from a car accessory shop can be a false economy as there's no guarantee they'll fit your car properly. Again, it can be worth visiting the appropriate dealer who will have roof racks that are right for your car.
Once those roof bars are fitted, it's time to get yourself a roof box. They're ideal for holidays as they get some of the holiday-specific items out of the way and prevent your boot from overflowing. Try and find a roof box that is made from tough but lightweight materials and is aerodynamic, as this will help minimise noise and fuel use while on the move. These are our recommendations for the best roof boxes to buy.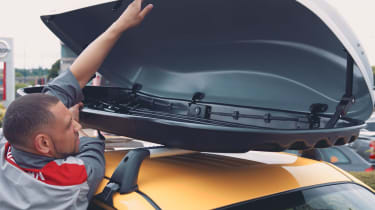 Travelling abroad
A first aid kit is vital on a holiday as you never know when you may need one.
Depending on where you're travelling, you will need mandatory safety equipment. In most European countries, it's compulsory to have a warning triangle, high-vis jackets for all occupants and GB stickers or logos on your numberplate. Read our tips on driving abroad here.
In others, like France, having a breathalyzer is deemed essential equipment. Other countries, like Spain, have different legal requirements, so check before your travel if you're unsure.
Driving in Europe after Brexit
One issue for Brits driving to Europe is Brexit. After the UK left the EU on 31 January 2020, an 11-month transition period immediately started with most of the existing agreements and rules remaining in place. While any formal arrangements have yet to be decided about the long-term UK-EU relationship, it's possible that Brits may need to carry additional documentation when driving to the EU.
Read about international driving permits, green cards, GB stickers and local driving licenses in our guide to driving in Europe post-Brexit.
Read our guides to hiring a car abroad and how to pack your car to get the most out of your holiday.
Engine management light: top 5 causes of amber engine warning light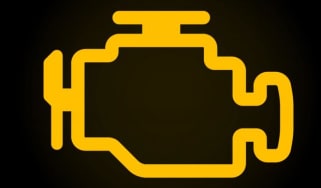 Engine management light: top 5 causes of amber engine warning light
Top 10 cheapest electric cars 2022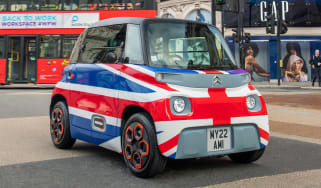 Top 10 cheapest electric cars 2022
Top 10 best electric SUVs 2022
Top 10 best electric SUVs 2022