Used Mercedes GLA buying guide: 2013-present (Mk1)
Mercedes GLA has performance, equipment and is fine to drive, but it's expensive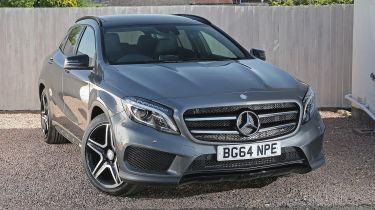 The iconic Mercedes G-Class is almost 40 years old and is proof that Mercedes has been dabbling in the SUV market for a long time. 'The G' or 'G-Wagen' was, and remains, a boxy, unrefined car on the road, but Mercedes has launched a number of much more sophisticated, road-biased SUVs since its launch. One of the most recent is the Mercedes GLA, which is essentially a high-riding Mercedes A-Class.
The similarities between the two are therefore numerous and obvious, with the GLA's exterior styling, interior layout and design all taken from the A-Class. There's much to enjoy about the GLA, but it's an expensive car, and while it's popular, it's worth exploring whether buying a used version is right for you.
Mercedes GLA history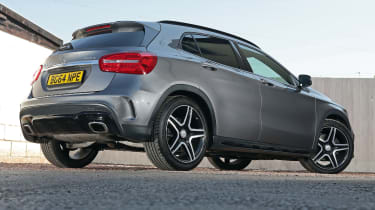 The GLA hit showrooms in November 2013 and the entry-level model was the 136bhp 1.6-litre petrol GLA 200. A more powerful, 211bhp 2.0-litre GLA 250 was also available, and was available with four-wheel drive (which Mercedes calls 4MATIC) as well as the standard front-wheel drive.
If you wanted to buy a diesel, there was the GLA 200 CDI and GLA 220 CDI. Both had a 2.1-litre engine, but it was tuned to 170bhp in the latter, up from 136bhp in the former. Once again, the more powerful of the two, the GLA 220 CDI, was available with 4MATIC four-wheel drive.
The entry-level petrol and diesel models, the GLA 200 and GLA 200 CDI, came with six-speed manual gearboxes. The GLA 250 and GLA 220 CDI had seven-speed dual-clutch gearboxes as standard.
The spring of 2014 saw the arrival of the performance-orientated 355bhp 2.0-litre petrol GLA 45 AMG, which arrived three years ahead of a facelifted GLA.
Which is the best Mercedes GLA for me?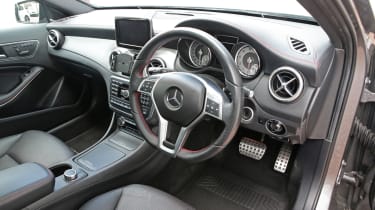 The 2.1-litre engine in the diesel GLAs was always a little clattery, but it sounds even more so when compared to the latest diesel engines. If you do more than 10-12,000 miles a year and your fair share of motorway journeys, the diesels still make the most sense, because they have plenty of pulling power, yet are still capable of 55mpg in the real world.
GLAs with the manual gearbox are perfectly easy to drive, but those with the seven-speed automatic are very relaxing so we'd recommend finding an example with this gearbox – it'll be easier to sell on as well.
All GLAs come with plenty of standard equipment, but the options list has always been long, and there have been packs available, bundling some of the popular features together, since the car was launched. The core trim levels start with SE and move up to Sport and the range-topping AMG Line. The GLA 45 AMG is a standalone model in terms of equipment.
Running costs, maintenance and parts
All GLAs need to be serviced once a year or every15,500 miles. There are range of prices for servicing out there, so it's worth spending some time looking around for the best value; visit www.mymercedesservice.co.uk to get prices from official dealers. Services alternate between minor and major, priced at around £250 and £425 respectively for diesel models, while petrol GLAs are about £240 and £340.
 The big service is the fourth one, priced at around £750.
Partnership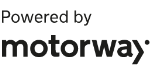 Need to sell your car?
Find your best offer from over 5,000+ dealers. It's that easy.
The brake fluid requires changing every two years (at £80), while the coolant is up for renewal every 15 years. All GLA engines are chain-driven, so there are no cambelt changes needed.
What to look out for
The folding rear seat has a wiring connector underneath it that can sometimes make a rattling sound. It sounds like it's coming from the boot, but this connector is usually the cause.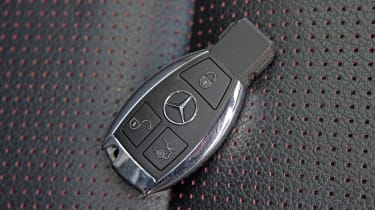 The battery in the key fob for GLA models with keyless go can die fairly rapidly, but you can fit a new one (CR2025 battery) yourself.
If the car isn't used for a while, the latch on the boot can release the boot lid on its own.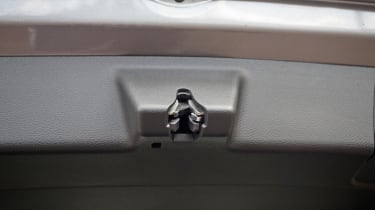 Be aware the Mercedes GLA comes on run-flat tyres, so it won't have a spare.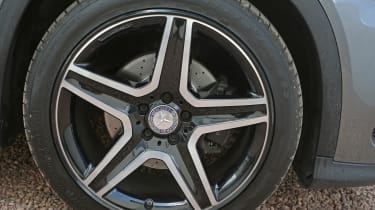 The stop-start system can develop a fault when its battery fails and used cars might need their software updating, too.
If the car has had a replacement windscreen fitted and features automatic wipers or lane-keeping assistance, check they work.
Recalls
The GLA has been recalled by Mercedes seven times. Oil leaks caused the first recall in January 2015, while August of the same year saw the second recall due to potential airbag failures.
Three recalls in November 2015 for cars made between July and September were issued because of possible engine failure. The sixth was to do with fuel leaks, while the most recent recall was in September 2016 because of possible dual-clutch gearbox failures.
Alternatives
The first BMW X1 wasn't a wholly impressive car, but the second-generation version, which arrived in 2015, is a vast improvement and offers good economy, solid build quality and appealing driving dynamics. As with the GLA, it's not cheap to buy.
Another upmarket choice is the Audi Q3, which offers a great range of engines, good reliability and a slightly different image to the Mercedes and BMW, with similarly 'premium' branding.
The Mazda CX-3 is an altogether different alternative to the three cars mentioned so far, but it's worthy of consideration given its impressive performance and excellent build quality. The CX-3 may not be the most practical SUV, but it's great value for money used.
The Range Rover Evoque is getting on a bit now, but this means prices of used examples have dropped, so it's worth investigating if you like its looks.
Verdict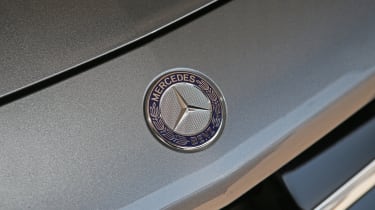 The GLA has proved popular, which is no great surprise; it's a luxury car that has the SUV styling currently so in demand.
Not only that, but the GLA also offers plenty of power no matter which model you buy, as well of lots of equipment and comfort on long journeys. It isn't quite as practical as you might expect, it may not feel enough like an SUV for some buyers and it's expensive, so be sure you can live with these shortcomings before you buy one. Regardless of its faults, the GLA is likely to look the part parked on your driveway.