Top 3 used alternative SUVs for £15,000
"Dear Carbuyer, I'm after an SUV under 50,000 miles, but I'd like something out of the ordinary. What can I get for £15,000?"
There are a lot of options out there for SUV buyers so whatever your purpose there should be an SUV for you. If you're after something out of the ordinary, there are some great options, especially for a £15,000 budget.
If you're after an off-roader then the classic 4x4s like the Land Rover Defender and Jeep Wrangler are obvious choices, hardy and capable, with minimal luxuries, their main purpose being to get from a muddy A to a rocky B intact. These rugged qualities do come at a cost to the driver in terms of comfort, however, and the interior will be utilitarian at best, not a place to undertake long motorway trips.
Top 3 used luxury coupes for £25k
If you are considering using your SUV as a daily driver on the road, then perhaps rethink taking the classic 4x4 route. If you decide that your needs are slightly more geared towards battling the morning traffic than fording a river, then you want a smoother drive and an interior that has a few more home comforts.
Skoda Yeti is a fine option that mixes polished on-road performance with some light off-road ability and good comfort levels while the little Suzuki Jimny is a way of getting real off-road prowess in an affordable, manageable-sized package.
The market of performance SUVs is still relatively new but they represent another way of standing out from the 4x4 crowd. The genre is new enough to keep most performance-focused models out of the £15,000 price range we are sticking to here. If your calling is to an SUV that performs more like a hot hatch then the Nissan Juke Nismo RS is an unusual choice as a small, quick SUV. Beyond that you have elderly versions of premium models like the Porsche Cayenne and Range Rover Sport that deliver pace and plushness but will doubtless prove expensive to run.
SUVs have changed greatly since their beginnings as simple off-road tools, moving firmly into the mainstream of the UK car market. Most modern SUVs combine on-road comfort with at least some ability away from the tarmac and the range of choice facing buyers is wide enough to include some great alternative options. You can find our top 3 picks below...
Top 3 used alternative SUVs for £15k
Land Rover Defender: The classic choice
For: Classic appeal, off-road ability, value could riseAgainst: Poor on the road, economy, theft potential
If you'd like a 4x4 for actual off-roading, then look no further than the iconic Defender. It's antiquated to drive on the road, will be costly to run and can be a target for thieves, but is a genuinely interesting car.
Classic appeal means it could be a shrewd purchase, too; an all-new Defender arrives in 2020, and the original model is likely to appreciate on the back of it. At this price, short-wheelbase 90 models are the ones to buy. We found a 1999 Defender 90 with 53,000 miles priced at £13,000.
Unsurprisingly the Defender's utilitarian interior is a cramped, low-tech affair, but the chunky buttons are hard to miss on bumpy off-road surfaces. Later cars are equipped with standard air-con and a CD radio.
Partnership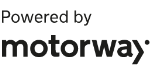 Need to sell your car?
Find your best offer from over 5,000+ dealers. It's that easy.
The Defender hasn't appeared in any recent Driver Power satisfaction surveys, but its reputation stands it in good stead. Of course, you should always check the condition of major parts, panels and the chassis on any example.
Skoda Yeti: The practical choice
For: Great passenger space, value for moneyAgainst: Deceptively small boot, boring interior
The Yeti was Skoda's first SUV, and at launch it proved that the Czech brand had an interesting streak. While the boxy design harks back to the days of the Defender, it's a modern small SUV with a surprising amount of passenger space.
The 416-litre boot doesn't quite match up with the amount of room for people, but overall it's a neatly designed, practical crossover. Your £15k budget is plenty for a Yeti; a 16-plate 2.0 TDI diesel 4x4 SE L Outdoor with 10,000 miles can be yours for £14,795.
The Yeti's cabin is straightforward, conventional and car-like, if somewhat sober. There's little in the way of options, but material quality is impressive, and it's a comfortable place for driver and passenger.
According to the latest Driver Power used car poll, the Yeti is still a solid buy, finishing 13th out of 100 cars. Its interior and engines drew strong scores, while comfort, ride and handling were also praised.
Nissan Juke Nismo RS: The hot choice
For: Strong performance, unique appealAgainst: Not totally fun to drive, quite small
Standing out as a fast alternative, the Nissan Juke Nismo was one of the first performance-focused crossovers. It's smaller inside than the Defender and Yeti, so space is tight, but it's much faster.
The Juke Nismo RS isn't as sharp to drive as a hot hatch, but the 1.6-litre turbo petrol delivers 215bhp, which gives it a 0-62mph time of 7.9 seconds. It's all wrapped up in a butch Nismo bodykit, too. Our search revealed a 2015 example with navigation and 8,000 miles on the clock for £14,000.
Bucket-style sports seats, Alcantara trim and a steering wheel with straight-ahead marking inject a little bit of raciness. But the plastics are cheap and, on the whole, the Juke Nismo RS can feel a little low-rent. The Nissan placed 58th in the Driver Power 2018 used survey, with electrical faults the most common problem reported by owners. We have no specific reliability data for the Juke Nismo RS, however.
Would you like your own personalised Carbuyer Top 3 car recommendation? Tell us what you're looking for and what your budget is on Twitter or Facebook and we'll be happy to help...