Top 3 used comfortable SUVs for £9,000
"Dear Carbuyer, I'm looking for a medium-sized SUV that's comfortable and relaxing to drive, what can you recommend for £9,000?"
When looking to buy a mid-size SUV, comfort is a quality that's all too easy to overlook. It's very possible that a car of this type is going to be used to ferry around a family frequently, which makes a comfortable SUV a more sensible choice than one of the sportier versions.
A comfortable SUV will have suspension tailored for ride comfort and refinement rather than cornering ability. It should be capable of absorbing poor road surfaces without disturbing the occupants inside, while still offering competent handling.
SUVs fitted with larger alloy wheels with low profile tyres should be avoided if a relaxing driving experience is your top priority. Models fitted with smaller alloy wheels and thicker tyres will always offer a smoother ride quality and a greater level of comfort.
To ensure a car is both relaxing and comfortable, the interior needs to be well insulated so that wind, tyre and engine noise aren't too intrusive. The seats need to be comfortable as well, with plenty of adjustment, along with an adjustable steering column to ensure you can get into a good driving position.
A decent level of standard kit is also essential, with features like automatic climate control, automatic lights and wipers, and cruise control going some way to ensuring that a car is relaxing to drive.
Finally, you need to ensure that whichever car you pick has an engine and gearbox combination that is capable of making journeys smooth and comfortable. The engine needs to be relaxed and refined at motorway speeds, with enough power to get up to speed without fuss. The choice of gearbox is important, with most modern six-speed gearboxes set up to make cruising possible at low revs, improving refinement and economy.
For our buyer's budget of £9,000, there are a lot of SUVs that fit their requirements. We've focused on three more recent models that all offer an excellent level of comfort and refinement, making them relaxed cars to drive.
The relaxing choice: Renault Kadjar
For: Neat styling, good value, relaxing to driveAgainst: Smallest boot here, clunky infotainment
The Renault Kadjar shares its underpinnings with the Nissan Qashqai, so it's a good family car that's also cheap to run. It rides well, too, as long as you avoid models with 19-inch alloy wheels. The 472-litre boot is the smallest of these three cars, but should be enough for most occasions.
Both the Kadjar and Tucson are level-pegging when it comes to value for money as well, with your £9,000 budget netting low mileage examples of both. We found a 2016 1.2-litre petrol Kadjar, with 44,000 miles on the clock, for £8,999.
On the inside, things are functional rather than futuristic in the Kadjar. Build quality is good, with soft-touch plastics found higher up on the dash, although the pre-facelift models available at this price come with air-conditioning controls that are fiddly to use.
Early Kadjars were fitted with a 128bhp 1.2-litre four-cylinder petrol engine. Although it's economical, returning 48.7mpg in official tests, its small capacity means it can struggle on the motorway. We suggest you opt for the torquier 1.6-litre diesel, which offers a better blend of performance and economy.
The practical choice: Hyundai Tucson
For: User-friendly interior, good equipment levelsAgainst: Thirsty petrol engines, so-so performance
Partnership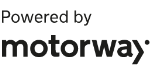 Need to sell your car?
Find your best offer from over 5,000+ dealers. It's that easy.
In the hard-fought mid-size SUV class, the Hyundai Tucson is a decent all-rounder, offering a spacious boot, a wide range of engines and a generous amount of standard equipment, as well as a comfortable ride.
It's not the most exciting car to drive, but it has a good reputation for reliability and comes with a decent roster of safety equipment. The Tucson is fine value for money as a used buy, with this budget securing a 2016 1.6-litre petrol with fewer than 40,000 miles on the clock.
The Tucson has the most appealing cabin, with an intuitive infotainment system and a sensible dashboard layout. Boot capacity isn't bad either, with 513 litres on offer with the rear seats in place, and 1,503 litres with the bench folded down.
With a £9,000 budget, the turbocharged 1.6-litre petrol engine is out of reach, while the naturally aspirated 1.6-litre petrol has to be worked hard. The 1.7-litre diesel is slower on paperthan the basic petrol, taking 13.4 seconds to go from 0-62mph, but with 270Nm torque it makes for a far more relaxing drive.
The reliable choice: Toyota RAV4
For: Big boot, reports of impressive reliabilityAgainst: Strong residuals mean you'll get an older car
With a driving experience that's geared more towards comfort than thrills, the Mk4 Toyota RAV4 fulfills its role as a relaxing SUV well. With a peerless reputation for dependability and decent space, the car also makes a strong case for itself as a family SUV.
However, your budget means you'll be looking at the previous-generation RAV4, launched in 2012, and its age is evident in some elements of the design. Your £9,000 nets a 2014 2.0-litre diesel with 80,000 miles on the clock.
Despite being well built and hard-wearing, the RAV4's interior is the least charming of this trio. However, the Toyota has the largest boot capacity here, offering 547 litres with the rear seats in place – or a cavernous 1,735 litres of space with them stowed.
This budget limits you to a RAV4 with a 2.0 or 2.2-litre diesel but this is no bad thing, because it means you can have a manual gearbox rather than the CVT automatic that's standard with the RAV4 hybrid. Note the 2.0-litre diesel is more refined, economical and powerful than the 2.2-litre engine.