Top 3 used posh cars for under £40,000
Dear Carbuyer, I want an ultra-comfortable saloon or SUV with reasonable mileage. What is out there for £40k?
Some of us buy cars either for their looks, their driving experience, their practicality or their luxurious interiors. While most cars typically have one of these features, only the most prestigious models have them all. If you, like our reader, are lucky enough to have £40,000 to spend on a posh car, read on to see our top picks.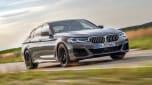 Top 10 best used executive cars 2022
Traditionally, posh luxury cars always used to be large saloons, but they can now be found in all shapes and sizes. For decades, the Mercedes S-Class has been the favourite of dignitaries, chauffeurs and business tycoons alike. However, with the current SUV craze, many are turning to Mercedes' large SUVs, such as the GLS, as well as other luxurious 4x4s and crossovers, such as the Bentley Bentayga and BMW X7.
One of the key aspects that sets these cars apart from their plebeian counterparts are their luxurious cabins. In this class of car, it is common to find leather upholstery that extends from the seats onto the dashboard and even the headlining. Models such as the BMW 7 Series incorporate huge infotainment screens, while others such as the Lexus LS have electrically reclining, massaging seats to further pamper rear passengers.
Of course, all of these brilliant features mean nothing if the car doesn't have the kudos to back it up. Many of these vehicles are chauffeur-driven and a car's badge can be seen by many as a reflection of its owner; a Mercedes three-pointed-star on the bonnet exudes more Waitrose car park cachet than the equivalent Mitsubishi.
As you can expect, premium cars typically come with an equally premium price. The Audi A8 starts from more than £70,000, with top-spec models costing north of £100,000. Thankfully, the wonders of depreciation means that after a few years, many of these cars resurface on the used market with prices that are much easier to swallow. 
We've searched online and found three of the best cars for our reader's budget that are all as cosseting as they are classy. If you are looking for something a bit newer, why not check out our list of the Top 10 best luxury cars? Keep reading to find out which of these rich-list runarounds is our favourite.
The practical choice: Audi Q7
FOR: Seven seats, strong build quality, impressive tech
AGAINST: Air suspension not standard, conservative style
The Audi Q7 may lack the ultimate cachet of the Range Rover, but it's a hugely appealing car nonetheless. With seven seats over its rivals' five, and a cabin that blends minimalism with technological cool; it's an impressive beast. It's also very comfortable, especially if you can find a model with air suspension. It feels stable and planted on a cruise, while offering decent agility for a car of its size on B-roads.
The Audi Q7 is the only one of these three cars to come with seven seats, which gives it an immediate advantage in practicality over the similarly sized Range Rover. And although you don't get a fancy split-folding tailgate, you do get an impressive 770 litres of cargo space up to the parcel shelf with five seats in place. The Q7's cabin looks smart, clean and modern, with Audi's keen eye for excellent material choice and pleasing aesthetics shining through. Another plus point for this SUV here is the intuitive, feature-rich infotainment system, and its excellent Virtual Cockpit digital dash.
Partnership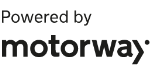 Need to sell your car?
Find your best offer from over 5,000+ dealers. It's that easy.
We found an 18-plate Q7 3.0-litre TDI (268bhp, 47.1mpg, 0-62mph 6.5 seconds) in S Line trim with 33,500 miles for a touch more than £38,000.
The luxury choice: Mercedes S-Class
FOR: Quick and economical, impeccable ride quality
AGAINST: Lacks SUV practicality, recently replaced
While the new S-Class is a seriously tempting limo, its predecessor remains something of a go-to choice for those after a luxury car. With standard-fit air suspension, it offers better ride quality than anything else at this price, while models with the optional 'Magic Body Control' system scan the road for bumps, adjusting the suspension to suit. Every version of the S-Class is swift, while its handling is assured.
In terms of practicality, comparing a saloon to a pair of SUVs is slightly unfair, but the S-Class puts up a good fight nonetheless. This luxury limo has heaps of headroom and legroom in its rear seats, and even more if you opt for a long-wheelbase example. The 510-litre boot isn't exactly small either, even if it lacks the practicality inherent in a model with an SUV bodystyle. The Mercedes' interior is both luxurious and crammed with technology, while at motorway speeds you'll struggle to hear any wind or engine noise at all, something that is aided by it having a profile lower than the Range Rover's and Q7's.
We found an 18-plate S 350 d (282bhp, 52.4mpg, 0-62mph in 6.0 seconds) with 31,000 miles on sale at £38,500.
The classic choice: Range Rover
FOR: Strong image, practical tailgate, smooth ride
AGAINST: Less choice on used market, so-so infotainment
Land Rover arguably invented the luxury SUV when it launched the original Range Rover, and the current model carries that legacy well. This may be a car that can tackle any terrain you throw it at, but its standard adaptive damping and air suspension make it extremely smooth on the road. It's at its best on the motorway, but still handles well despite its massive scale.
The Range Rover is down two seats on what the Audi Q7 can offer, but the split-folding rear tailgate means you can pop open the rear screen when you want to chuck smaller items into the boot, or sit on the lower section when changing muddy boots, for example. And, even though the 909-litre boot capacity that Land Rover claims is measured to the roofline (other car makers measure only to the parcel shelf), be under no illusions that this is anything other than a very practical car. The Range Rover's cabin is another highlight, with an imperious driving position and top-quality wood, leather and carpets fitted throughout. It's just a shame the infotainment isn't as impressive, especially if you're looking at earlier examples of the Range Rover.
Speaking of earlier examples, despite there being an all-new model on the horizon, you'll be looking at older cars with this budget. You can get a 15-plate 3.0-litre TDV6 (254bhp, 40.9mpg, 0-62mph in 7.9 seconds) in Vogue trim and with 45,000 miles for bang-on £40k.
Carbuyer's choice:
The Mercedes S-Class is the default choice for many when it comes to luxury cars and it's easy to see why. Despite there now being a newer model, this generation of S-Class still features what feels like a cutting-edge infotainment system and the interior still packs plenty of wow factor. The Range Rover may be more spacious, but the Merc's 510-litre boot is still big enough for most people and is larger than those in many SUVs. The S-Class is definitely a heart-over-head purchase – for those looking for something a tad more understated and sensible, we'd probably recommend opting for the Audi Q7 instead.
Want a comfortable cruiser for your commute? Check out our list of the Top 10 best large executive cars