Toyota Yaris GRMN hatchback (2018-2020)
"The Toyota Yaris GRMN is the first small hot hatch sold by the brand in Europe – and it's a real attention-grabber"
Pros
Sublime handling
Aggressive looks
Fairly practical
Cons
High price
Firm ride
Disappointing economy
Toyota has been absent from the hot-hatchback market for a number of years; enthusiasts might remember the Corolla GTi16 from the eighties – it was Toyota's answer to the Volkswagen Golf GT. Things have been a little quiet since then, but that's all set to change.
''Gazoo Racing tuned by the Master of Nürburgring' – abbreviated to GRMN – gives the fastest Toyota Yaris its name, as well hinting at how it was developed. In the same way as Mercedes' AMG motorsport division brings power and passion, Gazoo is applying its racing expertise to a range of super-fast versions of its road car line-up and the Yaris GRMN is the first to hit the UK.
The hot Yaris competes against the MINI John Cooper Works and Vauxhall Corsa VXR when it comes to size and power, but certainly not on price. In fact, the Yaris is closer in price to the Volkswagen Golf GTI, a far larger, more spacious machine. But does the Yaris serve up a driving experience to justify the cost of admission?
The answer is an almost unreserved yes. The GRMN uses a supercharged 1.8-litre four-cylinder engine that sports-car aficionados will recognise from the Lotus Elise. It generates 209bhp, enough for a 6.4-second 0-62mph time and an electronically limited 143mph top speed. Cold numbers don't tell the whole story, though; the GRMN is nimble in a way that few ever expected a Yaris could be.
The firm ride may upset passengers, but Yaris GRMN drivers might never stop grinning. Steering response is immediate, grip from the front wheels is immense and the fast Yaris simply attacks corners. It's not hard to spot Gazoo Racing's influence. This is a far more hardcore machine than most rivals; even the last Fiesta ST didn't have the Toyota's extreme focus on agility.
Only 600 Yaris GRMNs will ever be built, and only 100 right-hand-drive models are coming to the UK. This means buyers get exclusivity in exchange for that steep price tag, although it's clear that the Yaris won't suit everybody.
More casual fast-car fans may find the GRMN just a bit too heavy-going – there really is no let-up when all you want to do is relax. Others will revel in every second behind the wheel, though – there's really nothing else quite like it. As a first sign of what Gazoo Racing can do with a Toyota hatchback, the Yaris GRMN is quite remarkable.
MPG, running costs & CO2
Pricey to fuel and consumable parts will be costly
Fuel economy of 37.7mpg isn't particularly impressive for any small hatchback, and while the Yaris GRMN's 143mph top speed and adrenaline-delivery skills give it some excuse, there's no denying that its rivals are rather more fuel-efficient.
The Peugeot 208 GTi, for example, returns 50.4mpg (not, admittedly, when being driven hard); and the Renault Clio RS claims 47.9mpg. The Vauxhall Corsa VXR, though, matches the Toyota's mediocre figure.
The GRMN won't be as cheap to run as a typical supermini, then, and the costs will keep mounting up when you come to insure it. Servicing costs are likely to be higher than lesser Yaris models, too, and replacement tyres and brakes will be expensive; as the car has such accessible performance, they'll be subjected to a lot of wear and tear.
Partnership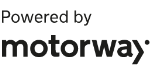 Need to sell your car?
Find your best offer from over 5,000+ dealers. It's that easy.
Better news is that every Yaris sold in the UK carries a five-year/100,000-mile warranty – by far the most generous of any small hot hatch.
Engines, drive & performance
Seriously impressive performance and handling
As far as many Yaris GRMN buyers will be concerned, this section of our test is the only one that really matters. It's here that Toyota's baby hot hatch makes its case –and a very convincing one it is, too. With 209bhp courtesy of a supercharged four-cylinder petrol engine, the GRMN was never likely to be slow, but its 0-62mph time of 6.4 seconds and 143mph claimed top speed don't really paint an accurate picture of what the Yaris can do.
Many cars can accelerate like the Yaris GRMN, but few can apply their power quite as effectively in corners. It sits 24mm lower on suspension springs 60% stiffer than those of a normal Yaris, with special dampers by specialist Sachs for more immediate response. The chassis has been reinforced with strut braces, too, which further increases the body's stiffness for greater suspension control. The ride is focused without being terribly uncomfortable, and for such a hardcore model it handles British B-roads rather well.
It tracks around corners fluidly, responding eagerly to steering inputs so you can take bends at speed with confidence. It's playful, too – there isn't so much grip that it can't be overcome, so oversteer antics are there for the asking in much the same way as Toyota's (much slower) GT86 sports car. That rear-wheel-drive coupe donates its superbly shaped steering wheel to the Yaris GRMN, too.
The Toyota's clever Torsen limited-slip differential makes it very easy to maintain speed even through demanding corners. The only fly in the ointment appears if you take the GRMN to its very limits – if you manage to force its suspension into full compression, it becomes very firm indeed at the end of its travel and this can unsettle it slightly. You have to push very hard indeed before that becomes an issue, though.
Appropriately, the brakes have had a good going over, too, with big 275mm ventilated discs at the front and big solid ones at the back, while the 17-inch BBS alloy wheels are wrapped with high-performance Bridgestone tyres. The gearbox is a six-speed manual, which shifts snappily between gears and has a reasonably light clutch.
Like all good hot hatchbacks, the Yaris GRMN thrives on being driven hard, and unlike some of its turbocharged rivals, its acceleration is relentless right until the rev-counter needle hits the limiter – although the more obvious boost of the Peugeot 208 GTi means it's a little more punchy than the Toyota when overtaking.
Interior & comfort
Flawed driving position may annoy some drivers, but interior looks the part
The only thing that encroaches on a GRMN driver's fun is a driving position that feels rather on the high side; more supermini than supercar. With such responsive controls, it seems a shame that the seat can't be mounted a few inches lower, so you feel a little more like part of the machine.
Elsewhere, the humble Yaris origins aren't entirely concealed, but the huge, supportive bucket seats and GT86 steering wheel certainly look the part, as does the GR Racing-badged starter button. There are racy aluminium trim pieces on the centre console, too, along with special instruments to display the new feats of performance that this fastest Yaris is capable of.
Externally, the GRMN certainly doesn't hide its light under a bushel, with black 17-inch wheels, an aggressive front spoiler with a road scraping splitter, along with a central rear exhaust and a decidedly unsubtle roof spoiler above the tailgate. There's also a vivid white and red paint scheme in case onlookers don't get the performance message.
Practicality & boot space
Performance modifications only slightly dilute the practical Yaris package
The GRMN offers the same interior package as any other Yaris – but don't expect it to be quite as adept at fulfilling an urban runabout role. There are still five seats, but the three-door body's tight rear-seat access is made even trickier by those huge bucket seats.
These are rather thicker than the standard Yaris seats and rob rear-seat passengers of kneeroom. That said, the Yaris is one of the more accomodating superminis, and the GRMN only really takes away some of the rear-seat advantage that the Yaris offers over its Fiesta and Corsa rivals.
Boot space is unaffected by the GRMN's physical workout, but its 286 litres is just behind the 290-litre Fiesta and shown up a little by the 330-litre Skoda Fabia and 351-litre Volkswagen Polo. It's unlikely that this will put performance enthusiasts off, though.
Reliability & safety
Toyota safety and reliability both stand up to scrutiny
The Toyota Yaris has always enjoyed a positive reputation for reliability and, while it finished in a so-so 56th-place in our 2017 Driver Power owner satisfaction survey, reliability and build quality were the categories in which the Yaris received its highest ratings.
Owners were also impressed by the Yaris' low running costs and excellent fuel consumption – although the GRMN's 209bhp engine might put a different complexion on things. Conversely, it ought to do better than the regular Yaris on the subject of engine performance, which owners rate as being only adequate.
Every Yaris has Toyota Safety Sense as standard. This is a package of kit that includes autonomous emergency braking and lane-departure warning, as well as auto-dipping headlights. These features helped the supermini to claim a full five-star Euro NCAP crash-safety rating when it was re-tested in 2017 – it achieved the same score when originally tested back in 2011.
Price, value for money & options
There are plenty of hot supermini alternatives, but few are as focused as the Toyota
Only 100 right-hand-drive examples of the Yaris GRMN will make it to UK shores, and that puts its remarkably high asking price in perspective. Were the GRMN to be sold in the larger quantities of its rivals, that £26,000 price tag would severely diminish its appeal. As things are, while it certainly doesn't represent 'good value for money' for most people, it might not be priced outside the reach of the narrow band of enthusiasts it seeks to delight.
There are rumours that the GRMN is the prelude to a full-production Yaris hot hatch. This, too, is likely to channel Gazoo's rallying expertise, but is likely to have a little less power and a far more palatable price tag. However, that'll bring the Yaris into even closer competition with a formidable group of rivals that include the 205bhp Vauxhall Corsa VXR – a car that has already developed a very keen following – and more luxurious offerings like the Volkswagen Polo GTI.
The Peugeot 208 GTi is another potential adversary for the Toyota, albeit one that's rather less hard-edged. The Renault Clio RS is more focused on excitement, and the 220bhp Trophy version could probably survive direct comparison with the full-fat Yaris GRMN, let alone a diluted series production edition.
As it is, the Yaris GRMN will find homes solely on its single-minded appeal. In many ways, it isn't a rival to existing hot hatches at all, but a specialist machine for those who want a really exclusive, compact race-developed car that can cope with a trip to the shops as well as track days. Gazoo Racing is far from a household name, but we reckon it'll be tripping off the tongues of enthusiasts before long.