Top 10 best used convertibles 2022
Looking for cut-price, open-air thrills? We pick 10 of the best used convertibles to buy now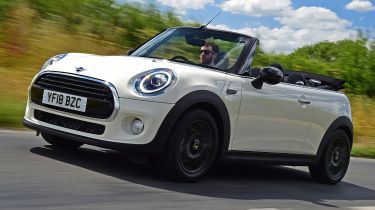 Given the traditionally gloomy weather in the UK, you might expect convertibles to be something of a niche choice. Despite the climate, used convertibles remain a popular pick with British drivers. This popularity is good news, as it means there are plenty of great models available on the second-hand market. To help you navigate the choices on offer, we've compiled a list of the best used convertibles you can buy today.
While you may think that a typical convertible is a two-seater roadster like the Mazda MX-5, there are several more practical options, too. Many manufacturers offer practical four-seat convertibles based on fixed roof coupe models, such as the Audi A5 Cabriolet and BMW 4 Series Convertible. For buyers who want something a little different, there are also a small number of SUV-based convertibles available, including the Range Rover Evoque and Volkswagen T-Roc Cabriolet.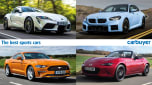 Top 10 best sports cars 2023
Convertibles with metal folding roofs were more common a few years ago, but are gradually becoming rarer as manufacturers opt for fabric 'soft-top' designs instead. These are generally lighter and easier to maintain than a metal roof, and thanks to improved insulation, a fabric roof is nearly as good at keeping noise out as you drive.
When buying a used convertible, it's worth noting that they require a little more care than a car with a fixed roof. Opt for a model with a fabric roof, and you should always check that it's been cleaned regularly to help maintain its water resistance. For models equipped with a metal folding roof, it's worth checking that all of the complex motors that raise and lower the roof are working properly, as repairs could be expensive due to the complexity involved.
As most modern convertibles sit towards the top of their respective model ranges, the high price tags associated with new convertibles can be off-putting for many buyers. Thanks to depreciation, though, there is a varied selection of used convertibles to be found in the second-hand market for far less than a new model.
Read on for our picks of the best used convertibles you can buy today.
The MINI Convertible was named Carbuyer's 'Used Convertible of the Year 2021' thanks to its famed 'go-kart' handling, and the wide variety of trim levels; meaning there's a version to suit most budgets. It retains the iconic styling of the hatchback together with a premium interior featuring an array of the latest technology. 
Entry-level 136bhp 1.5-litre Cooper models are the cheapest to buy, and have plenty of performance for most people. For drivers who want more power, the sporty 2.0-litre Cooper S and John Cooper Works models are available with 178bhp and 231bhp respectively. Whichever version you pick, all are affordable to run officially returning fuel economy of around 40mpg or more. 
See the latest prices for MINI Convertible models on our sister site BuyaCar.
The Mazda MX-5 is one of our favourite convertibles, and the current model makes a great used buy. Thanks to a lightweight chassis, it's fun to drive, with agile and precise handling for affordable roof-down driving thrills. 
Partnership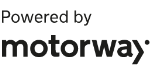 Need to sell your car?
Find your best offer from over 5,000+ dealers. It's that easy.
As well as being a great driver's car, the MX-5 is easy to live with thanks to a comfortable interior offering a decent level of refinement, and a great reputation for reliability. It'll also be relatively cheap to run, with both the 1.5 and 2.0-litre petrol engines capable of returning close to 40mpg. While the small 130-litre boot is not the best in class, every MX-5 is well equipped with plenty of equipment including cruise control, heated seats, climate control and sat nav. 
See the latest prices for Mazda MX-5 models on our sister site BuyaCar.
Before it was discontinued in 2020, the Audi A3 Cabriolet was a previous winner of Carbuyer's 'Best Convertible' gong, thanks to its refined driving experience, top-notch interior and reasonable practicality. This four-seat convertible is based on the popular A3 hatchback, and despite losing it's roof, it offers a reasonable 320 litres of boot space when the roof is up.  
Inside, the A3 Cabriolet still looks modern with plenty of standard equipment and premium materials, with later models featuring Audi's Virtual Cockpit digital dial cluster. We'd recommend the entry-level 148bhp 1.4-litre petrol engine as the best version to buy. It won't cost the earth to run and still provides plenty of punch for when you really want to feel the wind in your hair.
See the latest prices for Audi A3 Cabriolet models on our sister site BuyaCar.
If you find the design of the latest BMW 4 Series Convertible to be too aggressive, the previous generation model has a more traditional and conservative look. Also, there are plenty of great examples available for under £30k on the used market – a snip of the new car's £45,000 price.
As you'd expect for a BMW, the 4 Series Convertible is brilliant to drive and combines a sports car-like experience with four usable seats, a premium interior and a practical 370-litre boot. Power comes from a broad range of petrol and diesel engines, ranging from the fuel-sipping 420d to the powerful six-cylinder 440i model, meaning there is an engine to suit most budgets. 
See the latest prices for BMW 4 Series Convertible models on our sister site BuyaCar.
If you want a comfortable and luxurious convertible,  the Mercedes E-Class Cabriolet is an excellent used buy. Based on the E-Class saloon, the interior of this drop-top is trimmed in premium materials and boasts a lengthy list of standard equipment. 
As the E-Class Cabriolet is best suited to long-distance driving - we'd recommend opting for one of the diesel models. The E220d is powered by a 191bhp 2.0-litre diesel capable of returning around 50mpg, while achieving 0-62mph in 7.5 seconds. Higher-powered AMG E53 models are also available with a 428bhp six-cylinder petrol engine, for those looking for something with more potent performance.
See the latest prices for Mercedes E-Class Cabriolet models on our sister site BuyaCar.
Since its debut in 1999, the Porsche Boxster has gathered widespread acclaim as one of the best sports cars money can buy. This is still the case today as the latest 718 model pairs powerful four- and six-cylinder petrol engines with a perfectly balanced chassis, making it both fun and engaging to drive. 
As you'd expect for a Porsche, the Boxster's has a premium interior with all the essential technology for a road trip. While used models still command high prices, they do hold their value fairly well over time. We'd recommend opting for the entry-level Boxster or mid-spec Boxster S as both models provide plenty of thrills when paired with the slick manual gearbox.
See the latest prices for Porsche 718 Boxster models on our sister site BuyaCar.
The long-running Audi TT Roadster has always been one of the most stylish looking convertibles in its class and the current model is no exception. It's better to drive than ever before, and makes a great used buy if you want a performance drop-top. 
There are several versions to pick from depending on your budget. Entry-level TT Roadster models get a choice of 2.0-litre engines and front- or quattro four-wheel drive. Above this the 302bhp TTS offers more potent performance, while the flagship 395bhp TT RS model is faster still, managing 0-62mph in under four seconds.  All versions are well-specced inside, too, with a driver focused interior and premium technology including Audi's Virtual Cockpit digital dials as well as climate controls integrated into the air vents.
See the latest prices for Audi TT Roadster models on our sister site BuyaCar.
As its name suggests, the C-Class is somewhat of a 'classier' approach to the four-seater cabriolet. The C-Class is smaller than its E-Class sibling, and competes with the BMW 4 Series Convertible. While the BMW offers a more driver focused driving experience, the Mercedes boasts plenty of style and luxury with its prestigious three-pointed star on the bonnet.
This doesn't mean the Merc is no fun to drive. In C 300 d guise, the 245bhp 2.0-litre diesel engine is both frugal and fast, managing up to 44mpg and 0-62mph in just over six seconds. Look out for cars with the optional Dynamic Handling suspension which features switchable driving modes.
See the latest prices for Mercedes C-Class Cabriolet models on our sister site BuyaCar.
The BMW Z4 has always been a great two-seater roadster, and this new one continues that trend. It was developed in conjunction with the new Toyota Supra, and has an electrically operated fabric roof, sleek styling and agile handling. It's slightly larger in size than the Mazda MX-5, making it a good choice for those looking for a two-seater convertible with enough practicality for a long weekend away.
Heavy depreciation means nearly-new models can be picked up for far less than when they were new, and there's also a great choice of punchy petrol engines available. The entry-level sDrive20i is powered by a 197bhp 2.0-litre turbocharged engine, while the flagship M40i model uses a 340bhp 3.0-litre six-cylinder which can sprint from 0-62mph in an impressive 4.5 seconds.
See the latest prices for BMW Z4 models on our sister site BuyaCar.
Compact and fashionable, the Fiat 500C is a different take on the traditional convertible, suited perfectly to the city streets. Essentially a standard Fiat 500 with an electrically retractable fabric roof, this supermini still gives that open-air sensation without the steep price tag.
While the 500C's retractable soft top may be a great compromise between a full convertible and a rigid hard top, it can't quite compare to being completely out in the open while on the road. Plus, despite the 500C's low-powered engines being economical in the city, they do struggle a bit on the motorway. If speed is a concern to you, the sportier Abarth 595C may be a more suitable option.
See the latest prices for Fiat 500C models on our sister site BuyaCar.
Looking to treat yourself to something new? Read our list of the top 10 new convertibles
Tesla Cybertruck finally delivered: specs, prices and UK availability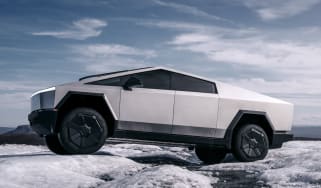 Tesla Cybertruck finally delivered: specs, prices and UK availability
Engine management light: top 5 causes of amber engine warning light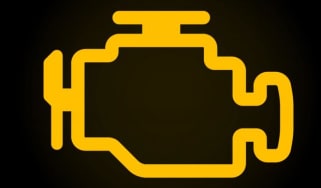 Engine management light: top 5 causes of amber engine warning light
Best new car deals 2023: this week's top car offers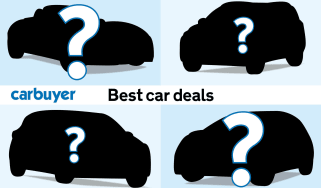 Best new car deals 2023: this week's top car offers