BMW i7 saloon review
"The electric-only BMW i7 uses the same platform and body as the plug-in hybrid 7 Series, but without all the usual practicality and efficiency compromises"
Pros
Spacious back seats
Long range
Tech-filled cabin
Cons
Expensive
Some tech is a bit of a gimmick
Electric or PHEV only
Verdict - Is the BMW i7 a good car?
In short, yes. The BMW i7 may not offer the sleek, aerodynamic body of the Mercedes EQS, but the trade-off is a hugely spacious cabin that is filled to the rafters with leading-edge technology. Big batteries, fast charging and a near-400-mile official range – added to supreme comfort and physics-defying dynamics – make the i7 one of the first no-compromise luxury electric cars.
BMW i7 models, specs and alternatives
The BMW 7 Series has been the German brand's flagship limousine for over four decades. Previously available with a range of petrol, diesel and plug-in hybrid (PHEV) powertrains, the luxury car is going electric for its seventh generation: the i7 will sit alongside a pair of PHEV versions in the UK.
By keeping the old 7's conventional 'three-box' body, BMW's range-topper manages to straddle both the conventional premium saloon market – going up against rivals like the Mercedes S-Class and Audi A8 – as well as the EV-specific space, aiming headlong at the new Mercedes EQS and not-so-new Tesla Model S.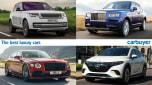 Top 10 best luxury cars 2023
But BMW has always pitched the 7 Series as the luxury limo for those who like to drive as well as be driven, and the latest model is not only fast and refined, but fun and responsive too. For something that weighs 2.7 tonnes, the i7 is remarkably agile. It's super quiet and comfortable, as well.
The i7 is offered with a choice of two trims, as well as in range-topping M70 guise. The 'basic' i7 xDrive60 Excellence starts from around £110,000, while the popular M Sport spec costs £4,500 more. On top of this, both standard versions can be optioned with a 'Pro' pack, upping the kit count while also sending the price soaring. A fully-loaded BMW i7 can easily cost more than £130k, or north of £160,000 if you opt for the lightning-fast M70. Top-spec versions arguably come with every conceivable extra, however, and would leave even Rolls-Royce customers wanting for nothing.
Which specific model you choose will dictate how many miles the car will do on a charge. All i7s use the same 101.7kWh battery, which in xDrive60 guise – on the smallest 19-inch alloy wheels – can manage an official 388-mile maximum. This drops to 367 miles if you opt for the M Sport model with its larger wheels and sportier styling, or 348 miles if you choose the flagship M70.
Equipment levels are pretty generous, with a widescreen infotainment system, big alloy wheels and adaptive LED lights all fitted as standard. M Sport cars look more dynamic, and add other performance-enhancing features like bigger brakes to the kit list. The M70 is mostly about its more powerful motor, but it also gets a specific suspension tune and unique M styling. This version also opens up the possibility of new two-tone paint options, previously unavailable on the i7.
Designed not only to offer the pinnacle of luxury for the BMW brand, the i7 is also the testbed for plenty of new technology – not least the optional 31-inch 8K Theatre Screen that folds down from the roof, allowing rear-seat passengers access to streaming services and Internet connectivity on the move.  
Range, charging & running costs
Thanks to its huge battery, the BMW i7 should comfortably do more than 300 miles on a charge
The BMW i7 has one of the biggest batteries of any car on sale. At 101.7kWh, it's large enough for a claimed 348-388 miles depending on spec, giving it one of the longest ranges, too. During our first drive of a fully-loaded i7 xDrive60 Excellence in sunny California, we were seeing around 3.0 miles per kWh, which would translate to a real-world range of just over 300 miles – or more if you took things gently.
However, back in the UK, during the colder months of the year, our M Sport test car showed a figure of just 2.6mi/kWh – representing a drop of almost exactly 100 miles from the official maximum range. We've not yet had a chance to drive the range-topping M70, though BMW admits this version isn't as efficient as the xDrive60. No matter the model, if you use all the performance on offer, you can reasonably expect your available range to suffer.
Partnership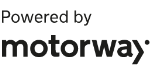 Need to sell your car?
Find your best offer from over 5,000+ dealers. It's that easy.
Still, at the least the i7's 195kW rapid charging speeds are strong; despite the huge battery, topping up from 10-80% on an appropriately fast charger should take just 34 minutes. For context, the Porsche Taycan and Audi e-tron GT both get 800-volt charging tech, and can recharge even faster – though their sub-300-mile ranges can't match the i7's.
BMW doesn't quote charging times for a common 7kW home wallbox, probably because that huge battery would mean a top-up time of around 14 hours. While that might sound like an awfully long time, unless you're running the car's batteries right down to empty, it should be easily achievable overnight. The i7 comes with a 22kW on-board AC charger, though, which slashes the charge time to just 5.5 hours if you have a powerful-enough home or work charger.
It's worth remembering, however, that just because a car is electric, doesn't mean it'll cost pennies to run. With all that technology on board, insurance groups are high; the i7 sits in the very top group 50 for insurance – alongside Ferraris, Lamborghinis and Porsches. Yet like any BMW, the i7 should be available with a choice of service plans to help spread the cost of keeping your luxury limo in tip-top condition.
Electric motor, drive & performance
The BMW i7 is a car designed to be enjoyed from the back seats, but regardless, performance and handling are strong
BMW has long billed the 7 Series as the executive limo for those who prefer to drive than be driven, and that motto hasn't changed in the switch to electric. Despite using a hybrid platform designed to support electric and PHEV powertrains, as well as petrol and diesel for other global markets, the i7 handles surprisingly well.
Even the entry-level xDrive60 has 537bhp and 745Nm of torque, which means the i7 is quick; 0-62mph takes 4.7 seconds. And thanks to huge torque reserves, most of the time it feels even faster. Still, if that's not enough, BMW recently launched an i7 M70, which gets a whopping 651bhp and up to 1,100Nm of torque when using the M Sport Boost function. We've not tried this version yet, but suffice it to say, with 0-62mph in just 3.7 seconds, it's likely to feel faster than most Ferraris.
There is, of course, plenty of trick technology at play in all i7 models. There's four-wheel steering, which not only reduces the i7's turning circle at slow speeds, but makes the car more stable on the motorway as well. You can option the Executive Drive Suspension setup (£3,500) too, which BMW says will "actively adjust the body height on the corresponding side of the vehicle". It keeps the car incredibly flat, but feels a bit unnerving at first – it's arguably of greater benefit to those in the back; it removes a level of engagement that might otherwise be a given.
The steering is light for the most part, but it's direct and has no trouble manoeuvring the car with pinpoint accuracy. The flagship BMW rides beautifully as well, even on broken British back roads, and on the very largest 21-inch wheels.
The regenerative brakes are good. It's an adaptive system that works really well, with the option for one-pedal driving should that suit your driving style. This means you can drive the i7 most of the time using only the accelerator pedal; lift off with enough space to spare and the car will come to a complete stop.
One thing you'll either love or hate about the i7, is the noise it makes. Of course it can't compare to the old V8 models for aural engagement, but BMW has worked with film score composer Hans Zimmer to come up with a new selection of sounds for its electric cars. We quite like the way the almost spaceship-like sound crescendos as you gain speed, but if you prefer a quieter ride, you can turn it all off.
Refinement is a huge plus point for the i7, of course. Not only does the big BMW prevent almost all road imperfections from reaching the cabin, it's supremely quiet at high speed too.
Interior & comfort
Finished in some of the most luxurious materials, BMW has cut few corners when it comes to interior quality
This is where the BMW 7 Series truly excels. Whether you're sitting up front or in the back, it's almost impossible to see where the maker has cut any corners whatsoever. In fact, the only tangible area of improvement seems to be the Interaction Bar below the main screen; pushing the hazard-light switch can cause this panel to bend and creak slightly. Still, it's not exactly a button you use all that frequently, so there's little cause for concern. 
Elsewhere, the materials used are the best of the best, and the seats are super comfortable. Some of the technology could be considered a bit gimmicky, but we'll leave you to decide whether it's worth the hefty price.
The front seats are beautifully contoured, and support you in all the right places. There is plenty of adjustment, too, meaning you're sure to find a driving position that suits. Ahead of the driver sits BMW's latest curved infotainment panel, comprising a media screen and a set of customisable digital instruments. It all runs the latest iDrive 8 software, and while it's far more complex than the system it replaces, the more we use it, the more intuitive it becomes.
Storage is good – a given on a car of this size – with a deep bin between the front seats, big cupholders and a selection of cubbies. Visibility is pretty impressive on the whole, though not with the 31-inch Theatre Screen in place. More on that in a moment…
As is true up front, there are plenty of toys in the back. Every car gets four-zone climate control, and there are small touch-sensitive remote controls built into the doors – allowing occupants access to things like the window blinds and media input. We'd prefer it if they were removable; being fixed to the doors doesn't make them all that easy to operate, and they certainly aren't as responsive as the main screen in the front. 
Those panels in the door also give you control of that huge optional Theatre Screen. Folding down from the roof, you can stream all of your favourite shows on the move – whether that's via Netflix, Amazon, or anything else. Naturally, we used it to play the latest Carbuyer review videos on YouTube – all in 8K resolution. 
It all works in conjunction with the Bowers & Wilkins stereo, which adds 'exciters' to the seats – allowing for a truly immersive almost cinema-like experience. Trouble is, the narrow, wide layout means that most films or TV shows cannot fill the entire display. Furthermore, it all feels a bit close-set; we'd love the opportunity to push the screen just a little further towards the driver, but alas, even with the wheelbase of an i7, you're restricted by the car's interior dimensions. It's a £4,000 option we'd happily forgo.
Changes for the range-topping M70 model mainly centre around the more potent motor, but these cars also get a specific suspension tune and bigger brakes. There are some unique 21-inch wheels, and new two-tone paint options, as well.
Practicality & boot space
The BMW i7 takes the Mercedes EQS to the cleaners when it comes to rear-seat space; there is loads of room to stretch out
Rear-seat comfort is almost unrivalled anywhere in the luxury car segment. In fact, there's even more room in the i7 than you'd have found in the previous-generation long-wheelbase 7 Series. The only real negative is the chunky transmission tunnel that runs down the middle of the car, though it's unlikely many owners will be carrying three in the back on a regular basis. Space for four adults is almost unrivalled.
Sure, there's more room in a Rolls-Royce Phantom, and a Mercedes EQS SUV offers similar head and leg space thanks to its gargantuan dimensions. But the i7, largely due to its conventional saloon shape and tall roofline, feels very roomy indeed. The EQS saloon can't match the BMW for rear-seat space, certainly. That car's sloping roofline might help aerodynamics, but it does nothing for those sitting in the back.
You can fold the i7's passenger seat all the way forward using the touch-sensitive controllers in the rear doors, and if you tick the right option boxes, you can recline the rear seats right back for maximum relaxation. The side and rear-window blinds are another option that protect the interior from prying eyes – operated electrically, of course.
Believe it or not, the i7's four passenger doors are also electrically-operated, though in our experience, this system needs a bit of work. They don't always respond as you'd hope, and if you're standing in just the wrong place, obstructing a sensor, they simply won't work. They're a novelty we think you'd rarely use; what was ever wrong with a conventional door handle, we wonder? 
All cars get an automatic bootlid as standard, with the i7 boasting a decent 500-litre load bay. That's a good size, and only 40 litres down on the six and eight-cylinder petrol models that won't be sold in the UK. The space is deep and wide, and while it's not as easy to access as the Mercedes EQS Saloon's hatch-style space, it should be big enough for suitcases and shopping.
Reliability & safety
BMW has a middling reputation for reliability, but the i7 should be one of the safest cars on sale
It's fair to say that BMW owners expect a certain level of service – over and above what you might get from a mainstream manufacturer. This is reflected in our annual Driver Power survey, with BMW drivers complaining about value for money in particular. A number of decidedly average scores in other areas – fuel economy and running costs, as well as reliability and build quality, for example – meant the maker finished mid-table (16th) in our 2022 manufacturer run-down.
A total of six BMWs featured in our list of the best cars to own, with only Audi and Kia boasting more models in the top 75. Of course, the new 7 Series and all-electric i7 are too new to appear, though buyers should seek comfort in the fact that while there's an awful lot of complex parts inside BMW's new flagship, a lot of the screen and interior tech is lifted from cars like the iX and i4, so we'd hope it might prove reliable in the long-term.
Safety is a given, however, with the i7 boasting more driver assistance systems than you can shake a stick at. There's Active Cruise Control with a Stop&Go function, plus a Steering and Lane Control Assistant. In addition, all models get Automatic Speed Limit Assist, a route monitoring function, and traffic light recognition. The BMW i7 could, if the laws allowed, drive itself in many situations.
There is no Euro NCAP data for the i7, nor is it likely to be tested due to the fact it will sell in relatively small numbers versus the equivalent 3 or 5 Series. But BMW has a strong reputation in this respect, so we'd expect a full set of five-star scores right across the board.