BMW X4 SUV - MPG, running costs & CO2
The BMW X4 is surprisingly economical, but overall running costs will still be steep
The BMW X4 is a big, heavy car, with powerful petrol and diesel engines. This isn't a recipe for fuel economy, but you might be surprised by how little fuel the most frugal versions actually use, helped by mild-hybrid technology. Economy aside, though, running costs for the X4 will be comparable to other SUVs of similar size – maintenance, consumable parts and insurance will all prove more costly than for an executive saloon.
BMW X4 MPG & CO2
It won't come as a surprise that the powerful M40i petrol will cost a lot to run. However, its claimed 30.7mpg is a figure that an average family saloon would have returned until quite recently. Make frequent use of the car's power, though, and you'll likely see fuel economy fall to the low twenties. CO2 emissions of 205g/km, meanwhile, means the M40i sits in the highest band for Benefit-in-Kind (BiK) company-car tax.
A diesel will stack up better for those who cover high annual mileages, especially the entry-level xDrive20d. It can manage up to 49.6mpg, although its high BiK rating will prove quite costly for company-car users. The X4 is only available in racy M Sport and M trims with big wheels, which affects the fuel economy slightly.
More reviews
In-depth reviews
Upgrading to the six-cylinder xDrive30d drops economy slightly but it can still manage up to 45.6mpg. CO2 emissions start at 163g/km, earning it a high BiK rating. Both the 20d and 30d diesel engines feature mild-hybrid hardware. This can recoup energy as the car decelerates and store it in a small battery pack, helping power the car's electrics and providing a small 11bhp boost under acceleration to improve efficiency.
The seriously quick M40d, meanwhile, manages a reasonable 40.4mpg, but its considerable 180g/km CO2 emissions mean that company-car users will be liable for the top BiK rate.
The most powerful X4 M Competition model is the least efficient in the range, managing only 26.2mpg. Its CO2 emissions of 247-244g/km are high, and it'll be a very expensive choice as a company car.
With every BMW X4 priced above £40,000, you'll need to pay an annual surcharge on top of the yearly road tax bill. This means a total outlay of nearly £500 at the end of years one through five, which reverts to the regular fee at the end of year six of ownership.
Insurance
The entry-level BMW X4 xDrive20d occupies insurance group 32, which is the only classification yet issued for the latest X4 by the Association of British Insurers (ABI). It's two groups higher than the equivalent BMW X3 SUV, though, and following that pattern would result in a group 42 rating for the xDrive30d and M40i. The M40d gets a group 45 rating, with the X4 M Competition sitting in group 46.
Servicing
BMWs use a condition-related service schedule, which uses wear indicators and oil-quality sensors to determine when maintenance is necessary. It's unusual for over two years to pass between services, though, and a dashboard display will tell you when your car is due.
BMW service costs tend to be on the high side, although no more so than for other premium brands. It's often a good idea to set up a service contract, and your dealer will be able to put a package together that suits your expected annual mileage and the types of journey that you usually make.
Partnership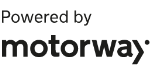 Need to sell your car?
Find your best offer from over 5,000+ dealers. It's that easy.
It's worth noting that consumable items such as tyres and brake components can be quite costly on cars like these – especially on the most powerful versions. Expect running costs to increase if you make frequent use of the power that the M40i and M40d can tempt you with.
Warranty
BMW provides a three-year/unlimited-mileage warranty with every new car it sells in the UK. That's the same as Mercedes offers and more generous than Audi, which limits mileage to 60,000 in the third year of ownership. Extended warranties are available that provide a longer period of cover.