Citroen C5 Aircross SUV review
"The Citroen C5 Aircross is a funky and relaxing family SUV that offers very little in the way of driver enjoyment"
Pros
Attractive design
Generous equipment
Spacious boot
Cons
Disappointing ride
Unrewarding handling
Tight rear-seat legroom
The Citroen range expands into more and more niches with each new model introduced. Previously, it was divided up between hatchbacks, MPVs and SUVs; however, because of the rise in popularity of crossovers, all the brand's models now seem to embrace several SUV-esque design features. 
The C5 Aircross is the brand's largest SUV and sits alongside the also somewhat crossover-like Citroen C5 X. It shares its underpinnings with the Peugeot 3008 and fights an army of rivals that include the Nissan Qashqai, Renault Kadjar, SEAT Ateca, Skoda Karoq, Ford Kuga, Vauxhall Grandland X and Kia Sportage.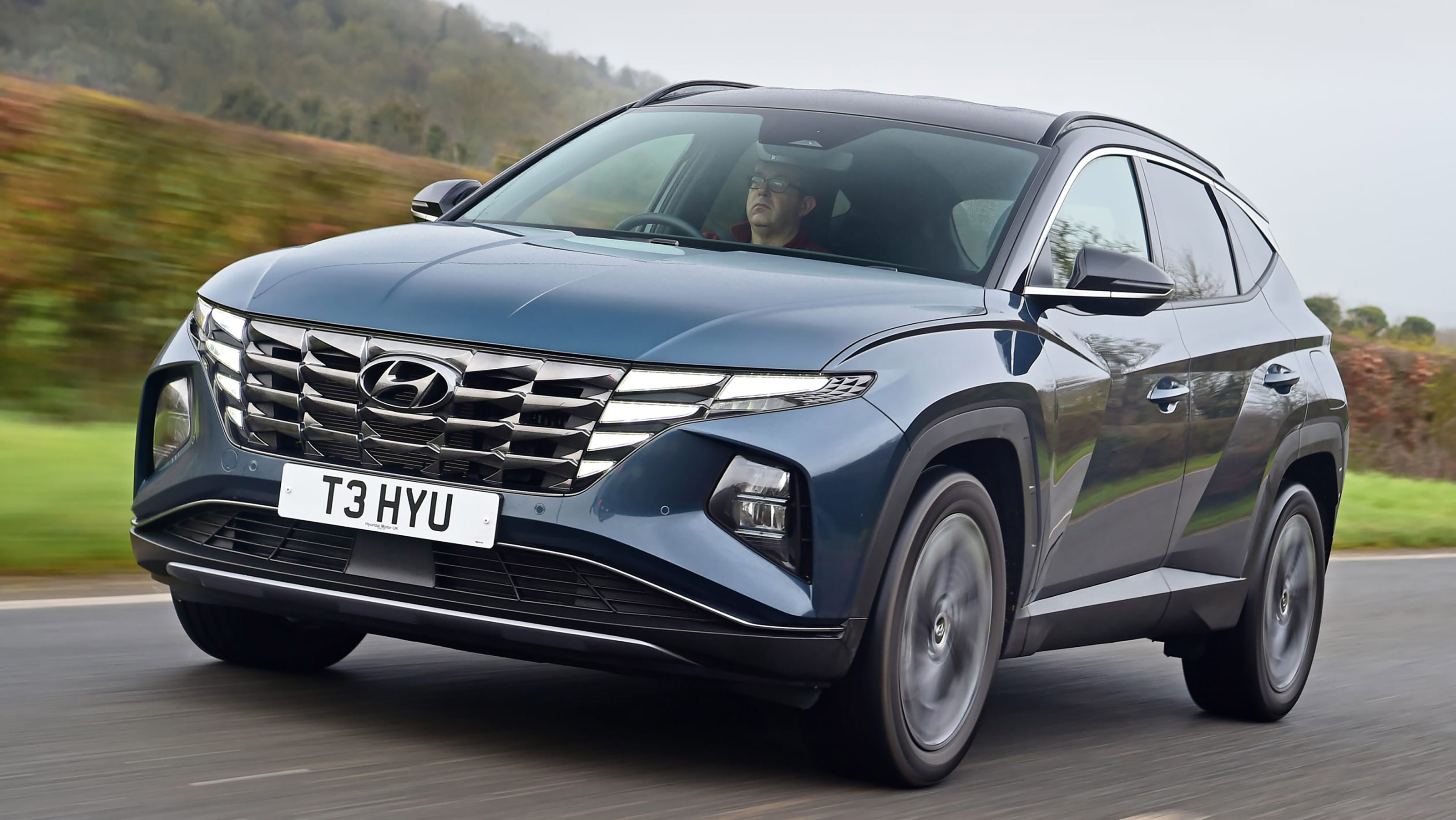 Top 10 best medium size and family SUVs 2022
Given how distinctive the C3 Aircross is, Citroen had the awkward task of making the C5 Aircross sufficiently individual to make it desirable, without building a larger clone of the C3 Aircross. The result is a car that isn't quite as eye-catching as the C3, with a more formulaic SUV shape. A mid-life update in 2022 gave the softer, funky Citroen a more brutish and rugged look to separate it from its pseudo-SUV siblings. This includes a reworked grille and LED headlight design plus some extra body cladding to create a more imposing appearance.
As before, there are some neat details, such as sections to the lower front bumper that are highlighted in red, white or silver, and the return of the 'airbumps' first seen on the Citroen C4 Cactus, although it's a shame these interesting features aren't a little more prominent. The C5 Aircross is good looking overall, and while it lacks the loveable eccentricity of other Citroens, it won't be lost in a car park full of similarly sized SUVs.
There's arguably more design flair inside, where the C5 Aircross matches the Peugeot 3008 for high-tech style but goes about things in a totally different way. The 2022 update introduced a standard 12.3-inch digital instrument cluster alongside a new separate 10-inch infotainment screen. All models feature Android Auto and Apple CarPlay connectivity, as well as built-in Citroen Connect navigation. There aren't any major changes for the plug-in hybrid (PHEV) version, but it does get a blue LED light in the windscreen, letting pedestrians see when it's in electric-only mode. A shortcut button gives faster access to hybrid-specific information within the infotainment system.
More reviews
In-depth reviews
The dashboard draws your eye with sections of attractive, colour-coded upholstery in a style reminiscent of the luxurious DS 7 from PSA's premium DS brand. Unfortunately, the upmarket impression begins to fade when you pass your fingers over the door panels, which – distinctive as they are by reflecting the 'airbump' theme of the exterior – aren't constructed from materials that match the quality of the dashboard. Citroen also makes a big deal of its 'advanced comfort seats', but we're not entirely convinced; while they're extremely comfortable, they lack support when cornering at higher speeds.
All C5 Aircross cars come fitted with Citroen's 'Progressive Hydraulic Cushion' suspension technology which uses bump stops to iron out imperfections in the road. However, our test car was equipped with the biggest 19-inch alloy wheels and thudded uncomfortably into potholes; this was far from the legendary Citroen smoothness of years gone by. On smaller wheels it's mostly comfortable, with only the worst road imperfections catching it out.
Sadly, while the C5 Aircross is generally comfortable, it can't match rivals in terms of handling. The Citroen offers little in the way of reward for an enthusiastic driver, with scant feel from its light steering, a reluctance to turn into corners with any zeal, and a tendency to lean if driven with vigour.
The doom and gloom clears somewhat when you find a long, fast, straight road, because cruising at motorway speeds is where the C5 Aircross is most at home. It's very quiet at speed, especially when a petrol or hybrid engine is fitted.
The claimed 46mpg economy of the PureTech petrols will be enough to impress most owners, while those who cover large annual mileages will find the BlueHDi diesel, capable of up to 57mpg, even more appealing. They've been joined by a PHEV, capable of more than 200mpg and low CO2 emissions of just over 30g/km, which should appeal to company-car drivers but has a high list price.
Although the rear seats aren't as generous on legroom as you might hope, the C5 Aircross is still a genuine five seater, and one with a sizeable boot, so it's more than a match for most rivals when it comes to practicality. It's competitively priced – competing directly against the excellent Skoda Karoq – and beats many rivals for standard equipment too.
Citroen doesn't exactly have the best record when it comes to owner satisfaction, but with standard active emergency braking (AEB) and even a built-in dashcam on some models, the C5 Aircross in UK-spec scored the full five-star rating from Euro NCAP.