Citroen C5 X hatchback review
"The Citroen C5 X is a comfortable and intriguing mix of body styles, and is worth considering against the usual German executives"
Pros
Comfortable
Big boot
Plug-in hybrid
Cons
Uncommunicative steering
Derivative feel
Expensive PHEV
Verdict - Is the Citroen C5 X a good car?
The Citroen C5 X will suit buyers after a comfortable and practical car that stands out against more obvious rivals. It helps that it's available as a plug-in hybrid (PHEV), but its additional cost means this version will appeal more to the company car crowd than to private buyers. While it's certainly a worthy contender thanks to its comfort and decent practicality, the C5 X sits in a rather small niche and might struggle to tempt some buyers away from a Skoda Superb or BMW 3 Series.
Citroen C5 X models, specs and alternatives
The Citroen C5 X is the French brand's latest attempt at a big flagship, which hasn't traditionally been an area for success for the firm. The last C5 was a saloon with all the flair of drying paint, while the Citroen C6 was deliberately wacky and too outlandish for many buyers. By including the 'X' in the name, Citroen is referring back to its CX and XM saloons – and hoping that you don't mistake it for the Citroen C5 Aircross SUV.
Citroen describes the C5 X as having characteristics from luxury saloons, estate cars and SUVs. That sounds like a real mish-mash of body styles, and the C5 X is at risk of confusing buyers. But the SUV influence, seen in the slightly raised ride height and the chunky body cladding, should ensure that the C5 X gets some attention from UK customers.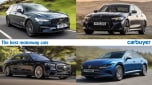 Top 10 best motorway cars 2023
Don't be fooled by the 4x4 styling, though; the Citroen C5 X is resolutely front-wheel drive. It sits on the same platform as the latest Vauxhall Astra and Peugeot 308, and features the same engines. Petrol buyers are catered for by a 128bhp 1.2-litre engine, while there's also plug-in hybrid (PHEV) that adds an electric motor and battery to a 1.6-litre petrol, for an electric range of up to 38 miles. Citroen doesn't offer a diesel engine on the C5 X, so the PHEV is your best bet if you're hoping to save money on fuel.
While the engines are standard Citroen and Peugeot fare, the C5 X looks to reintroduce the supreme comfort of Citroens of old. It uses hydraulic suspension stoppers to reduce heavy jolts, and features a system that scans the road surface ahead so the suspension can quickly adjust to filter out any imperfections. The former is standard across the range, the latter is also standard on the hybrid, showing how Citroen is squarely focusing on comfort rather than any hint of sportiness.
The C5 X is a large car, measuring more than 4.8 metres long. That's good for rear-seat space and boot space; its 545-litre boot is about what you'd expect for an estate or an SUV. Its nearest rival is perhaps the Skoda Superb, while the Peugeot 508 SW is another alternative.
Citroen revised the C5 X's trim structure in late 2023. The lineup now starts from entry-level You!, moving up through Plus, Max and Hypnos trims. You! cars can only be had with the 1.2-litre petrol engine, while Hypnos is exclusively sold with the plug-in hybrid powertrain. All cars are fairly well-equipped, with entry-level versions getting features such as front and rear parking sensors, a reverse camera, lots of driving assistance and safety tech, a 10-inch central touchscreen and 19-inch alloy wheels. Plus isn't much more expensive, so it's worth spending the extra money to get the larger 12-inch touchscreen, advanced head-up display and keyless entry thrown in.
Partnership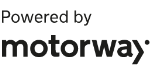 Need to sell your car?
Find your best offer from over 5,000+ dealers. It's that easy.
The C5 X updated My Citroen Plus infotainment system promises to be more responsive and user-friendly than before, with features such as customisable on-screen widgets. It also has a high-resolution rear-view camera and the ability to connect two Bluetooth devices at once.
The C5 X has enough appeal to compete with its rivals, but it may still have its work cut out tempting buyers away from a Skoda Superb or a BMW 3 Series. As the plug-in hybrid can be quite expensive, both in terms of cash price and monthly finance prices, it's likely to appeal more to business users than private buyers. Most buyers may be better off with the 1.2-litre petrol engine, which is still pleasant to drive, and significantly cheaper to finance or lease.
MPG, running costs & CO2
There's no diesel engine, so it's good that the petrol and hybrid engines are economical
There's no pure electric option or diesel engine fitted to the C5 X, but the plug-in hybrid is on hand to offer the possibility of reduced running costs. A full charge enables up to 38 miles of electric driving; recharge regularly and you'll get fairly close to Citroen's claim of up to 236mpg. Recharging the 12.4kWh battery takes less than two hours from a home wallbox, although it'll take a bit longer if you're plugging the car into a standard domestic socket. It's a smaller battery than you'll find in the latest Citroen C5 Aircross PHEV, but a more aerodynamic shape helps the C5 X minimise any range disadvantage.
The plug-in hybrid is expensive compared to the petrol engines, so it may appeal to company-car drivers more than private buyers. That's because its 33g/km CO2 emissions place it in the low 12% Benefit-in-Kind tax band – however, it's a shame that it doesn't offer an extra mile of electric range, as this would mean it'd slot into the even more frugal 8% BiK band. On a more positive note, the plug-in hybrid does cost £10 less a year in VED (road tax) than the petrol engines.
You can expect up to 48.1mpg from the 1.2-litre petrol engine. That's similar enough to a petrol-powered Skoda Superb to ensure the Citroen is an attractive proposition while comparing spec sheets.
Engines, drive & performance
Want a comfortable car? The C5 X will relax its occupants better than most cars
You won't find many surprises under the bonnet; the Citroen C5 X uses the same petrol and plug-in hybrid engines as many other Citroen, Peugeot, Vauxhall and DS models. The 1.2-litre petrol produces 128bhp and the plug-in hybrid version is fitted with a 1.6-litre engine, but it's supplemented by a 109bhp electric motor for a combined output of 222bhp and a 0-62mph time of 7.9 seconds.
The plug-in hybrid system is pretty good, smoothly switching between its two power sources and keeping quiet most of the time. Call for hard acceleration and the petrol engine will kick in, but even then the noise doesn't grate, and performance feels perfectly adequate. There's a little bit of wind noise at motorway speeds – we expect versions without the top-spec car's acoustic glass might be a bit louder – but tyre roar is kept to a minimum.
Unfortunately, the C5 X communicates very little feedback through the steering. It reinforces that you'd choose to buy a C5 X for a relaxing drive rather than an engaging one. However, there's not too much body roll, even with Citroen's comfortable suspension set-up, and grip is perfectly adequate for road driving. It's better in this respect than many SUVs; that's where its lower ride height comes in handy. You'll notice a fair amount of pitch and dive with heavy acceleration or braking, though.
While 128bhp from the 1.2-litre doesn't sound like much in a car this size, the small engine and lack of a heavy battery pack makes the C5 X feel light on its feet. It does without the active suspension of more expensive versions, but arguably feels more predictable to drive as a result. If anything, the lack of the 1.2-litre engine's outright pace matches the laid-back chassis, because if you push hard the three-cylinder feels strained and its volume rises in protest.
Take the motorway route rather than the twisty back road, and the C5 X displays its cosseting talent. Its 'Progressive Hydraulic Cushions' stop the suspension from crashing and jolting the cabin, while its Active Suspension technology uses cameras to read the road ahead and tweak the suspension setup accordingly. Its slightly raised ride height may also help you feel insulated from broken road surfaces. One of the only times it isn't comfortable is when crossing expansion joints on concrete sections of road.
All versions of the C5 X come with front-wheel drive and an eight-speed automatic gearbox.
Interior & comfort
The C5 X is well-equipped but gets too much gloss black trim for our liking
The Citroen C5 X features a higher ride height but quite a low driving position, so you don't get the same assuring feeling of seeing over other cars as you do in fully fledged SUVs such as the C5 Aircross. Ride comfort is excellent, though, and it improves as the speed increases, making A-road and motorway driving an impressively relaxed experience.
Sliding in, you might also notice that Citroen's drive for comfort extends to the seats, which are filled with a foam that feels like a mattress topper. The materials used are generally excellent, and lashings of chrome and coloured trim help break up what would otherwise be a very grey dashboard. Lots of piano black trim will look great in the showroom, but will quickly show dust and scratches.
Entry-level You! cars get a 10-inch touchscreen, while higher-spec versions enjoy a 12-inch one and a crisp head-up display. Updates for 2023 have improved the experience of the My Citroen Drive Plus infotainment software on the 10-inch touchscreen to make it more responsive and user-friendly. The renewed software features customisable widgets, HD-quality rear-view camera images and the ability to connect up to two Bluetooth devices at the same time. Citroen has also responded to customer feedback and separated out the climate control with physical buttons and knobs, so you no longer have to touch the screen just to change the temperature.
Equipment is generous, with the entry-level You! car featuring 19-inch alloy wheels, bright LED headlights, front and rear parking sensors, a reversing camera, Apple CarPlay and Android Auto, automatic rain-sensing wipers and high-beam assist, as well as an eight-speaker hi-fi system.
Plus adds a larger 12-inch infotainment screen, extended head-up display and wireless device charging. Max brings a 360-degree parking camera and a powered tailgate, and Hypnos gets a black bi-tone roof, roof bars, black wheels, and a panoramic opening sunroof. There are six paint colours to choose, with a contrast-colour roof available on five of those, but not many optional extras.
Practicality & boot space
Is it an estate or an SUV? Either way, the C5 X is spacious
Acting as a flagship model in the Citroen range, the C5 X is suitably large. Its 4.8-metre length and 2.78-metre wheelbase (the distance between the front and rear wheels) translates to a spacious passenger compartment. Four six-foot adults will have plenty of space inside, and headroom is decent even with the panoramic roof specified. It could be slightly easier to get into the back seats, but this is a side-effect of the car's dramatic roofline that shouldn't prove too much of an issue day-to-day.
The petrol version gets a 545-litre boot, or 1,640 litres if you fold the rear seats down. It's not ideal for long loads because the folded seats sit higher than the boot floor, but the main boot space is useful and square. The hybrid gets a 485-litre boot (1,580 seats down), which shouldn't cause too many problems for family holidays or flatpack furniture addicts, and is a smaller reduction (petrol versus hybrid) than the Skoda Superb PHEV faces. The Citroen also has a slightly higher boot floor, reducing the load lip and making it easier to lift heavy items in and out.
Reliability & safety
Citroen's customer satisfaction scores are on the up, and the brand will be hoping that the C5 X further improves on this
There aren't many unfamiliar parts in the Citroen C5 X, which should spell good news for reliability and the availability of spares. Citroen came 11th out of 32 brands in our latest 2023 Driver Power survey, which is an improvement on its 13th-place finish in 2022. While the C5 X doesn't feature in the top 75 cars, four other models, the C3, C3 Aircross, C4, and C5 Aircross do – in fact, the top car out of all 75 in 2023 was the C4, which shares some of its parts and engines with the C5 X. Updated infotainment should certainly help, as this was a weak area for the brand in the past, and reliability is much better for Citroen than most of its competitors, with a lower than average 14% of Citroen owners reporting an issue with their car in the first year.
In crash testing, the C5 X was awarded a four-star Euro NCAP overall score, matching the Citroen C4. Child occupant safety outperformed adult occupant and vulnerable road user safety, with scores of 87%, 82% and 69% respectively. The Safety Assist category, which evaluates a car's driving aids, was the weakest area with a result of 66%. This was largely due to the assisted emergency braking feature only managing a marginal score.
Which Is Best?
Cheapest
Name

1.2 PureTech 130 Sense Plus 5dr EAT8

Gearbox type

Semi-auto

Price

£27,630
Most Economical
Name

1.6 Plug-in Hybrid 225 Sense Plus 5dr e-EAT8

Gearbox type

Semi-auto

Price

£35,910
Fastest
Name

1.6 Plug-in Hybrid 225 Sense Plus 5dr e-EAT8

Gearbox type

Semi-auto

Price

£35,910